Managed services
Keeping our customers' business-critical applications performing with full application support, cloud migration and hosting and application lifetime extension services.
contact us
From application support through to cloud migration, our reliable and secure managed services ensure ongoing effectiveness and performance for your business-critical applications.
Using cloud first principles, Civica can help you harness the full power of the cloud – supporting your cloud migration and providing secure hosted services. We provide a broad range of dedicated application support including first, second and third-line support, application adoption, enhancements and lifetime extensions – all backed by our ISO 9001, ISO 27001 and ITIL-aligned processes.
Our team can support, enhance and extend the life of your critical applications regardless of size, age, complexity or who built them – from bespoke applications built in a variety of languages to workplace productivity solutions built on Office 365, SharePoint or Dynamics, through to business insight and analytics platforms.
We'll help you lower operating costs, deliver process and performance improvements and, with our experience in handling the most sensitive government applications, ensure your data is handled securely.
Our managed services include:
Application support

– We manage your business-critical applications, ensuring service availability, performance, capacity and security is monitored, maintained and optimised.

Application adoption – As well as supporting systems we've built, we can take over management of your existing applications that were developed by other parties. Our tried-and-trusted onboarding process ensures a seamless and risk-free transition to our application management services.
Application enhancement

– We can update and enhance applications to ensure your services are meeting the latest needs of your business and users. Working together, we'll build

a roadmap for change that will enable you to keep pace with changing business and legislative requirements, deliver system usability and efficiency improvements, and benefit from emerging technologies and best practice.
Application lifetime extension

– Extend the life of your applications and avoid costly redevelopment by updating user interfaces and replacing outdated technology. Our Continual Service Improvement approach proactively identifies improvements and rolls out changes as part of a prioritised plan, avoiding the risk and upheaval of big-bang change.
Cloud migration and hosting – By migrating applications to the cloud, we help our customers deliver cost savings and performance benefits such as flexibility, scalability and robustness.
Cloud platform optimisation – We'll optimise the configuration of your cloud deployment to recognise cost and service efficiencies.
The difference we make...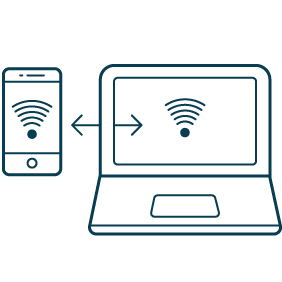 We quickly bring your digital vision to life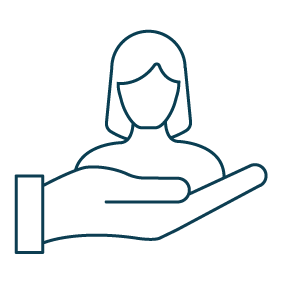 Dedicated managed services and support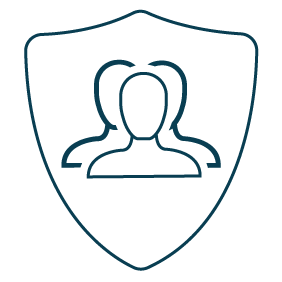 Over 400 security-cleared staff
Why choose us?
A breadth of expertise and experience
User experience expertise and technical know-how
A full-service of capabilities to reduce risk as organisations can rely on just one single supplier throughout the service line cycle
High profile credentials and references
A number of our applications have been recognised as industry-leading and award-winning
A strong ecosystem of partners enabling us to make recommendations best suited to customers' objectives, budget and existing infrastructure
Experience managing access to personal, national or organisation level data
Delivering up to SECRET and even TOP SECRET projects
We can support the integration of different technologies and standards
Specialist teams in locations across the UK and Vadodara provide the right mix, scale and expertise to suit any project and budget requirements.
Nationwide

Highest-rated UK banking App
Civica designs and delivers highly rated mobile banking app for Nationwide

View case study
What's really come across is the strong ethic among the team to want to produce something of high quality that ORX and our members will want to use. In all our interactions with Civica, you can see the team wants to build a system they're proud of and that we can be proud of. That's a wonderful culture to have in your organisation."

Jackie Applegate, Chief Operating Officer, ORX
G-Cloud
Our Cloud Suite has more than 270 cloud software and services available to buy through the Digital Marketplace
Find out more
Civica - the trusted digital partner for...
Learn more about how we can support your digital journey