The power of evidence-driven decisions
The value of data is undisputed – especially in the government sector where audiences can include entire populations and data maturity is high on the agenda. Understanding people's needs, desires, and habits can bring insights into new ways of delivering services.
Organisations using the full potential of their data have the right systems in place to store and share information. They have the analytical capacity to interpret their assets. They're committed to openness, security, and responsibility. And, ultimately, they use their data to make better decisions and improve their services.
Data alone isn't enough
Lack of analytics capabilities
Every organisation can benefit from data insights. But not every organisation has the skills in place to manage data and reap the rewards. Specialist staff and skills development opportunities are essential.
Systems and standards
It's important to gather the right data, at the right time, in the right place and the right format. To do that, you need the right infrastructure, storage, tools and technology.
Siloes, siloes, and more siloes
Data should be joined across your entire estate – and even shared with other organisations. A single source of data gives you a detailed understanding, meaning more effective decisions leading to better services for citizens.
Privacy and security
Security and privacy standards and regulations are always evolving. A jumble of spreadsheets and old databases are a compliance nightmare where a simple mistake could mean loss of trust, a breach of ethics, or a serious fine.
Unprecedented insights and outcomes
Understand your users and systems
Actionable insight begins with understanding audiences, supply chains, and relationships, from multiple angles across the whole organisation.
Trusted data foundation
We help you become proactive with data management and governance. The more control you have over factors like data security, standards, integration, and quality, the more you can trust the data you gather.
Modern data platform
A mature organisation doesn't just gather data – it turns that data into insight. We'll work with you to develop a solution that turns documents and databases into predictive models, consumer insights, and even pre-emptive alerts.
White paper uncovers perceived progress against government's strategy
We surveyed nearly 600 civil servants across government to assess how acquainted respondents were with the government's strategy.
Download this white paper to learn about how much progress has been made against the roadmap's six missions and gain insight into views on data use and application.
Download now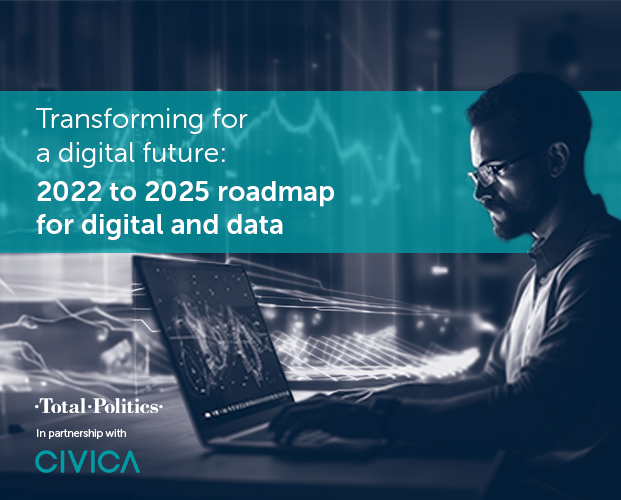 Webinar on-demand: Driving change with data
Watch our webinar on-demand and hear senior data leaders from the Central Digital & Data Office, Home Office, the Ministry of Defence, and the Department for Business and Trade discuss their experience with data, championing data use in their departments and how to support the National Data Strategy goals, while continuing to drive meaningful change in their organisations.
Watch now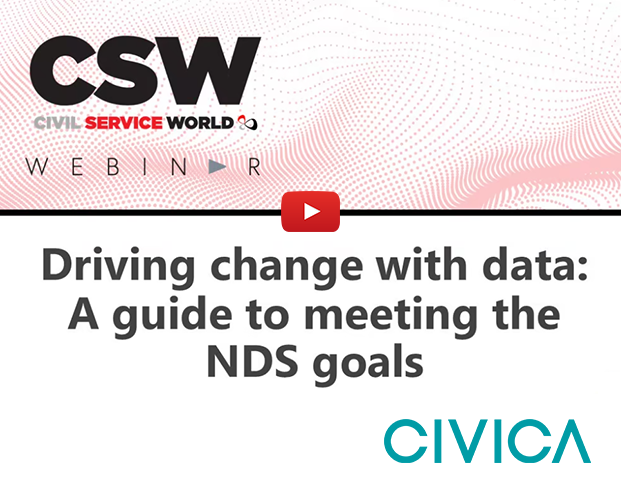 Civica, the trusted partner to government organisations
Public sector expertise
We have decades of experience in the sector. We understand the challenges you're facing, and we'll work with you to develop solutions that work for your needs.
Proven track record
As our 11,000 customers across the world will tell you, we deliver on what we promise.
Full-service delivery
We have experts in everything from strategy to security. That means you'll always have the right specialist on hand at every stage of your project.
Flexible approach
Each project is tailored to the individual organisation. We'll always suggest what's best for your needs, reassessing as we go along.
Organisations we work with
The journey to a data driven government
The goals and priorities set out in the National Data Strategy (NDS) are more important than ever. But what's holding back progress? And how have departments overcome these obstacles?
In our latest whitepaper, In July 2022 Civica and Dods Research gathered insights from 848 civil servants.
Download white paper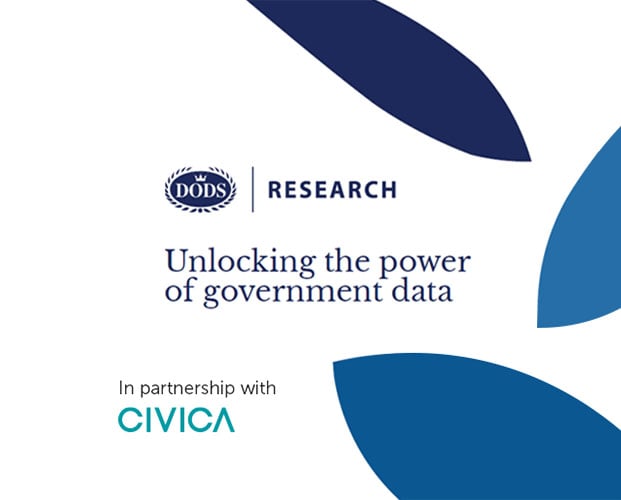 Request a call back
By clicking 'SUBMIT', I understand and agree to you using my information to respond to my enquiry and to email me further marketing communications from Civica. You can unsubscribe or select your email preferences anytime through our Email Preference Centre.
Privacy – At Civica we take your privacy seriously. We collect data via our website to operate effectively. We will use the information you provide to respond to your enquiry and to email you further related marketing communications from Civica. You can read our full privacy notice here.