Boosting the UK's defence capability through better use of data
In today's digital age, threats are constantly evolving. It's vital that organisations delivering complex and highly sensitive defence and security programmes can rely on the applications and software they use to gain an information advantage. The linchpin is data.
At Civica, we help the UK defence sector to collect, share, properly store and better understand, manage and govern its data - turning it into valuable insights, used on and off the physical and digital battlefield. We provide complex organisations with the information they need, supporting multi-department working and enabling mission-critical decisions to be made fast.
A breadth of embedded digital expertise in the Ministry of Defence
As of October 2022
Defence Digital's digital transformation programme
Civica supports Army HQ's Project THEIA
Civica are Dstl Programme Mobilisation delivery partner
Supporting the DE&S EDM programme
Digital Upskilling
Civica helps the Defence sector to manage and understand data in a better way. We deliver extensive digital upskilling programmes to empower teams to help make information transfer more efficient and critical decisions easier.
Get in touch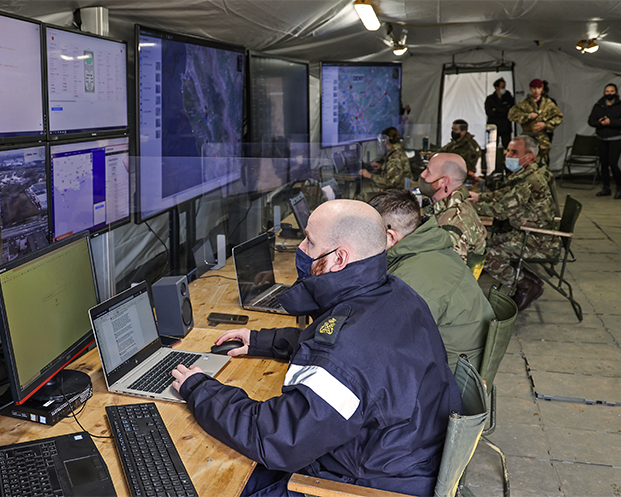 Data Governance
It is important to trust the data you are using. Civica supports the Defence sector with end-to-end digital transformation expertise and Data Management Association (DAMA) ties. Working with the organisations to deliver a central and cohesive data governance framework.
Get in touch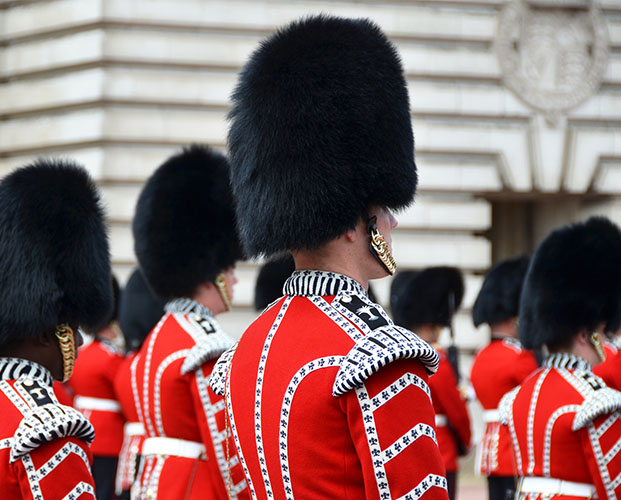 A reliable partner
We have the teams and processes to deliver GDS-compliant services, including government-approved facilities suitable for SECRET projects.
We've a proven track record – with over 25 years' experience providing services to government bodies, armed forces and defence organisations.
A team of over 400 security cleared staff.
Our processes are certified to ISO 27001, ISO 9001, ISO 14001 and Cyber Essentials standards.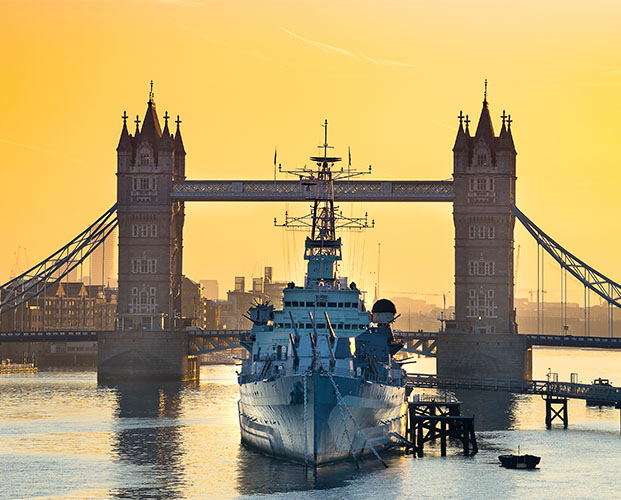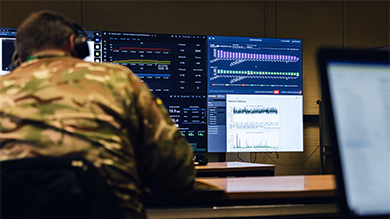 Civica to continue delivering the Army HQ's Data Governance Office
Following exemplary feedback from Army HQ, Civica has been awarded a 12 month contract extension delivering the Data Governance Office (DGO). Created in 2022, by Civica, the DGO manages alignment between the Army and Defence Digital and ensures coherence across the Army's functional, business areas and programmes.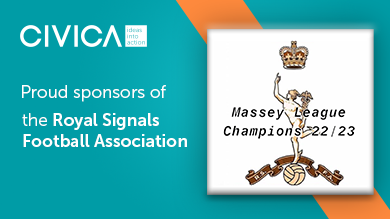 Royal Signals Football Association Massey League Champions 2023
As proud sponsors of the Royal Signals Football Association, we are pleased to announce the men's team has recently been crowned Army Massey League Champions. We are incredibly proud of the team. Royal Signals Football Association supports serving personnel, reservists and veterans across 60 branches nationwide. Find out how Civica is helping army athletes here
Civica proudly supports those who serve
We have signed the Armed Forces Covenant, demonstrating our commitment in supporting the Armed Forces community by employing veterans, service personnel and their families.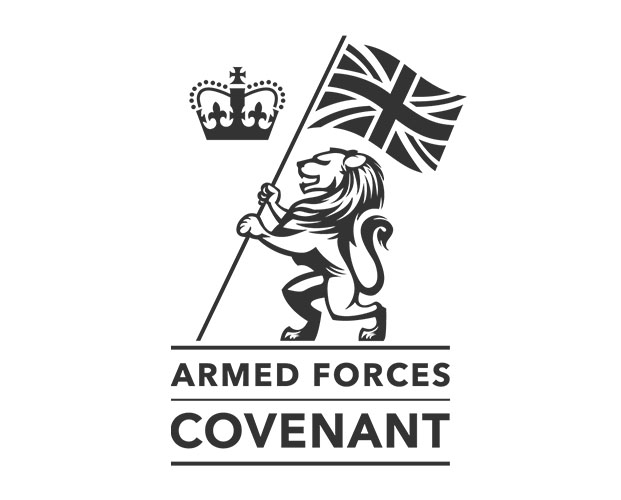 Data drives better outcomes
Discover our practical three-step approach to unlocking the power of the data you already hold.
Find out more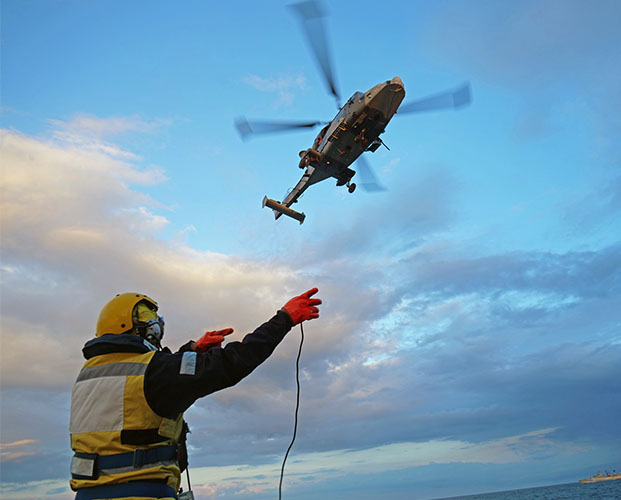 Webinar on-demand: Driving change with data
Watch our webinar on-demand and hear senior data leaders from the Central Digital & Data Office, Home Office, the Ministry of Defence, and the Department for Business and Trade discuss their experience with data, championing data use in their departments and how to support the National Data Strategy goals, while continuing to drive meaningful change in their organisations.
Watch now