Improving efficiency and reducing food wastage within healthcare catering operations.
Paperless processes in hospitals and care homes are more important than ever. Saffron Bedside is a meal ordering app designed to provide patients with a more interactive and personal experience, to make more informed choices. The solution improves efficiency and reduces food wastage within healthcare catering operations through real-time, more accurate information.
The Hospital Food Review
Andrew Pond, Business Development Director for Civica Saffron, examines the findings of the Independent Review of NHS Hospital Food in England
Read More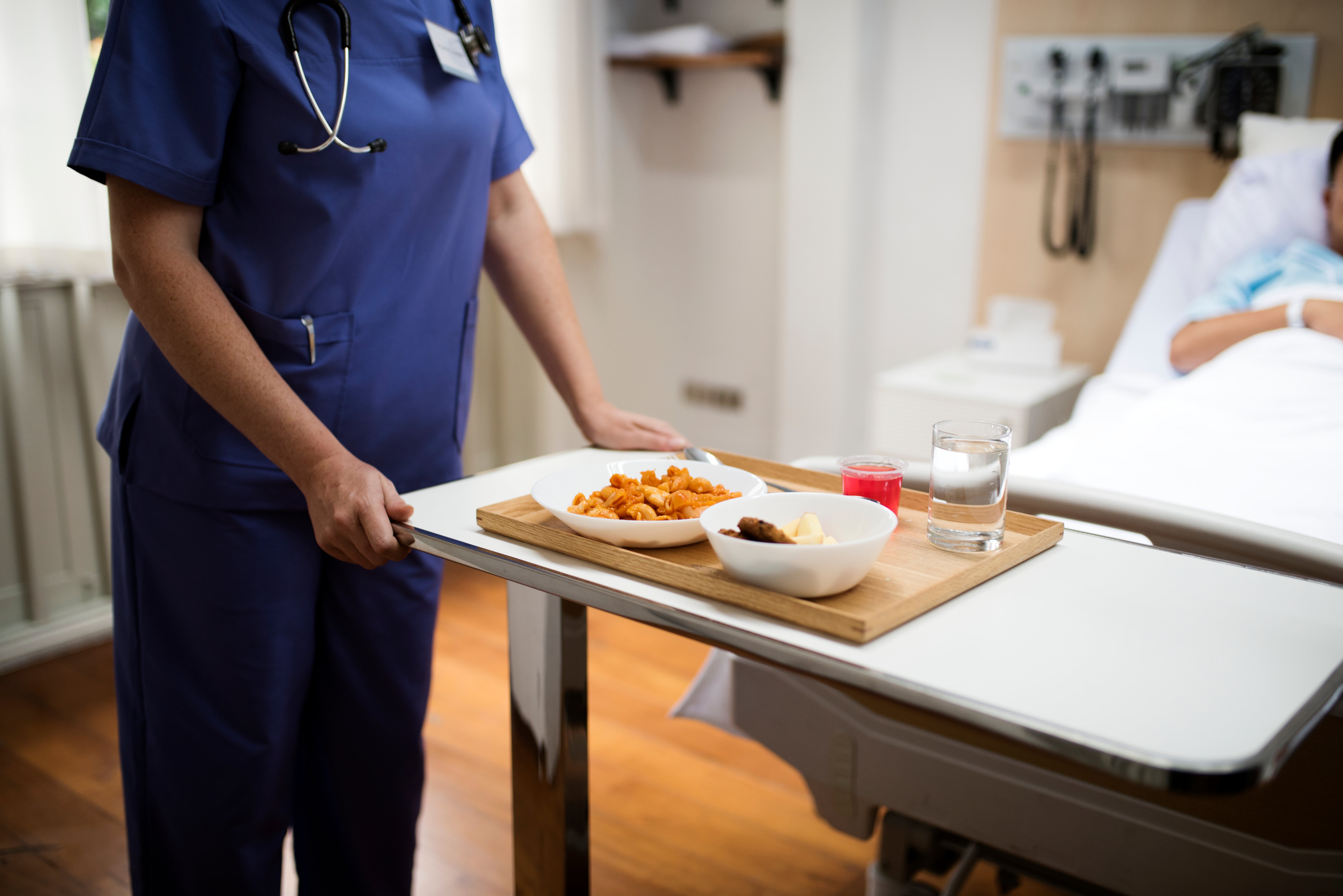 Enhance patient experience

Saffron Bedside is designed to provide patients and residents with a more interactive meal ordering process. Patients are presented with personalised meal options based on their individual dietary requirements. They can view images of each dish along with nutritional analysis to help make an informed choice.
Paperless processes

The Bedside app removes the need to use paper menus on wards and in care homes, a key consideration for complying with Covid-secure processes. Ordering via an app speeds up the capture of data, improves accuracy by reducing manual errors and provides an audit trail.
Reduce costs

Without the need for printed menu cards, the time and cost of gathering orders is reduced by 50%. The accuracy of orders is significantly increased which streamlines production in the kitchen. With more accurate orders being taken, the need for over-production and food wastage is reduced.
Tell me more about Saffron
Please complete this form to contact the Civica team.
By clicking 'SUBMIT' I understand and agree to you using my information to respond to my enquiry and to email me further marketing communications from Civica. You can unsubscribe or select your email preferences at any time through our Email Preference Centre.
Privacy – At Civica we take your privacy seriously. We collect data via our web site to operate effectively. We will use the information you provide to respond to your enquiry, and to email you further related marketing communications from Civica.
You can read our full privacy notice here