Cx - the digital platform for regulatory services
Transforming regulatory services management for local authorities
Download datasheet
Supporting mobile working and channel shift to deliver improved, more responsive services
Our cloud-optimised software helps to improve your public protection management. The integrated digital platform, Cx Regulatory Services, unifies regulation management across Trading Standards, Environmental Health, Licensing, Community Safety, Housing Enforcement and Housing Assistance.
Cx mobilises your workforce and provides citizen self-service, supporting agile working and increasing citizen engagement. While its intelligent workflow and advanced reporting helps you make better and informed decisions.
Minimising administration and increasing channel shift can help you respond to changing legislative demands effectively, accelerate response times and improve the support in your community.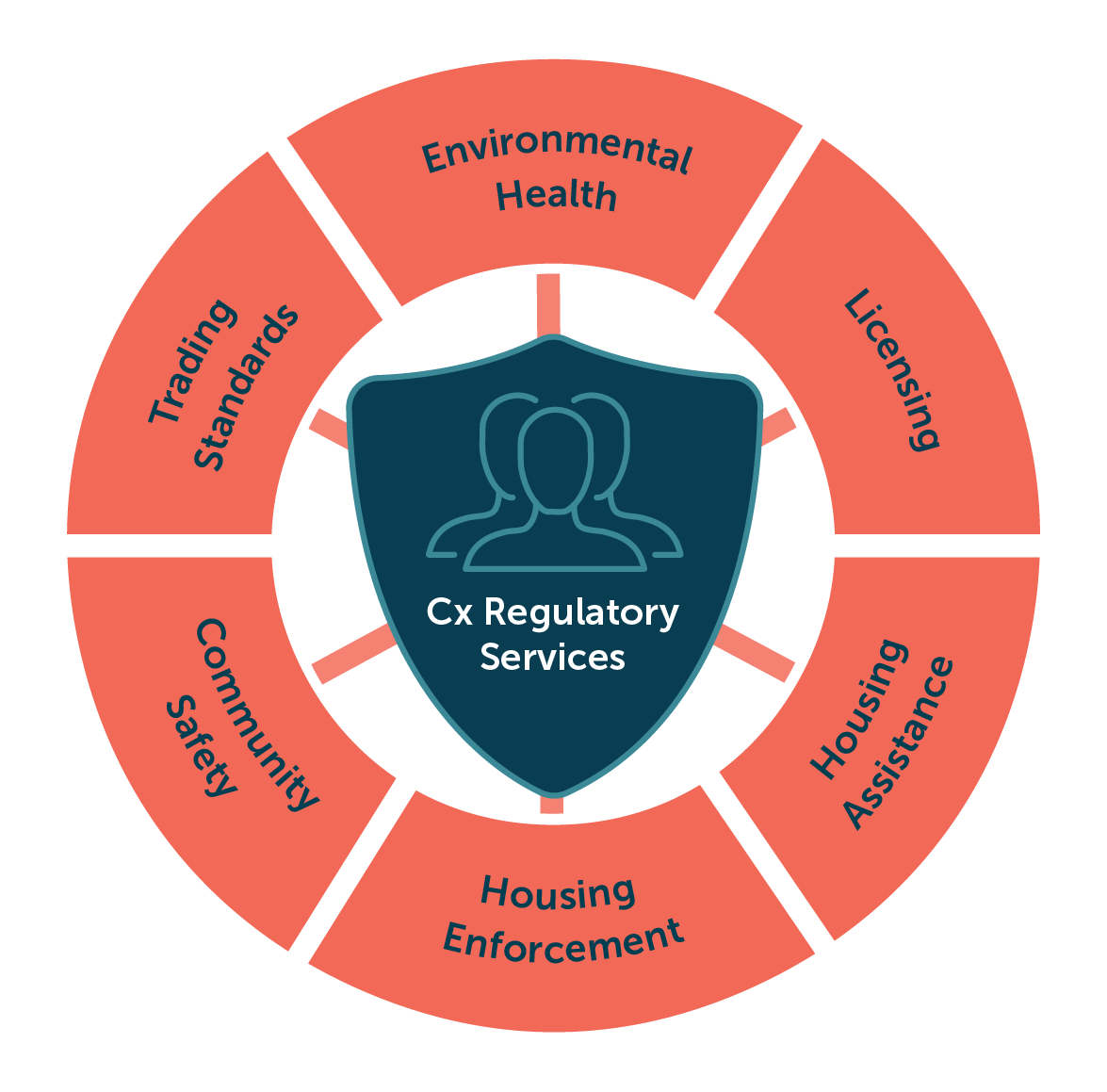 Norfolk County Council chooses Cx regulatory services cloud software
Discover how our cloud-optimised software will help the Council achieve its wider digital transformation goals, supporting its Trading Standards Service across the county to work smarter digitally and promote agile working in the field.
Read more
Why choose Cx Regulatory Services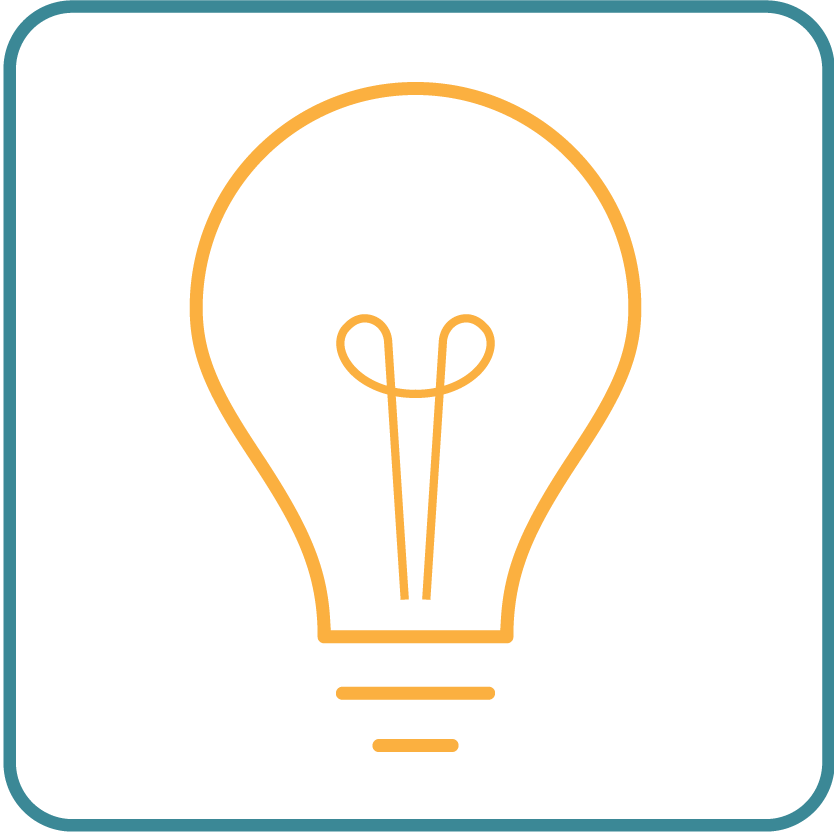 Provides intelligence-led insight to accelerate response times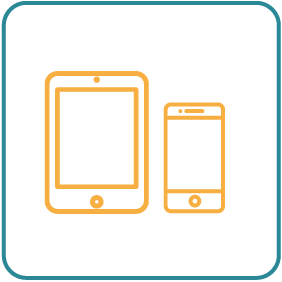 Mobilises your workforce and increases channel shift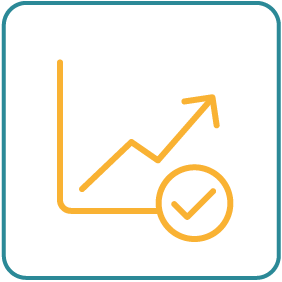 Automates processes to save time and provide better community services
Transforming regulatory services management for local authorities
Local authorities are under pressure to deliver more responsive services to communities with rising legislative demands and diminishing budgets.
Built on over 30 years of sector knowledge and experience, Cx Regulatory Services will help you overcome challenges today, and in the future.
Flexible working
Using Cx, you can send direct job allocation to mobile workers, improving response times and reducing the need to travel. All data captured in the field is automatically in Cx, eliminating the need to re-key data to save time and increase accuracy. This lets your team focus on delivering improved services and meet legislative demands.
Make informed decisions, efficiently
By using one integrated platform, Cx streamlines various functions and provides a holistic view of data to support multiple users. Its intelligent workflow readily identifies similarities and suggests the most appropriate course of action, including the best placed staff member to respond. Intuitive and user friendly, Cx minimises training requirements and increases the user's experience, helping your team reach case outcomes quickly, and with confidence.
Cost-effective multi-channel services
Cx automatically updates your citizens using their preferred communication channel. This personalised service supports you to improve citizen engagement, and reduces direct contact and administration.
Key benefits of Cx:
Supports a digitally empowered mobile workforce to boost productivity
Promotes channel shift to deliver time and cost savings
Reduces administration with real-time access anywhere, anytime via a connected device
Intuitive, simplifies processes and minimises training requirements
Enriches the user experience with fully configurable dashboards
Facilitates consistent working to improve working practices
Streamlines the collection, management and sharing of information to accelerate case resolution
Increases customer satisfaction and engagement with faster response time via the citizens' preferred methods of communication
Delivers in-depth data insight to help you optimise business performance.
Cx Citizen Portal
Connecting people and communities with online services to improve customer satisfaction & deliver better outcomes.
Find out more
Cx Community Safety
Delivering intelligence-led insight and analytics to improve response times and safeguard your community from Anti-Social Behaviour incidents
Cx Community Safety, our cloud-optimised software, supports local authorities to manage ASB and community issues effectively. Using cloud and automation technology, it accelerates response times and delivers significant time and cost savings.
It provides a holistic case overview to help your ASB team understand the full impact of incidents. Cx's intelligent case creation mechanism automatically detects similar cases within the system, prompting your officer to decide whether to append new incidents to an existing case or create a brand new case. This reduces the likelihood of data duplication and helps you make informed decisions accurately and efficiently. Its intelligent search capability, coupled with its advanced case data display supports contact centres to search and access case records quickly to improve response times.
Cx Community Safety supports you to simplify case prioritisation depending on type and severity so you can work more efficiently. Its unique workflow generates a bespoke task list for each case, which is automatically assigned to the most appropriate officer to ensure a timely response.
Top reasons to choose Cx Community Safety:
Provides a holistic case overview to help you make informed decisions and reach case outcomes with confidence
Mobilises your workforce to boost productivity and improve response times
Provides customisable alerts to help you increase officer safety
Increases efficiency and accuracy with unique automatic task assignment
Cx Licensing
Modernising licensing management, driving operational efficiencies and delivering improved services
Cx Licensing, our cloud-optimised software, transforms licensing management for your licensing team and your citizens. Cx provides 24/7 real-time access to help you optimise workforce productivity and increase channel shift. It provides in-depth data insight and analytics, helping you to accelerate response times and make informed decisions with confidence.
You can manage all licence types with Cx Licensing. It futureproofs your processes to increase productivity and eases the burden of high volumes of applications for your team during peak periods or when there is legislative change.
Top reasons to choose Cx Licensing
Supports all licence types, including Animal Welfare Regulations introduced on the 1st October 2018
Mobilises your workforce to increase efficiency
Automates document generation and task assignments to save time
Secured customer portal option delivers 24/7 citizen self-service
Accelerates response times and increases customer satisfaction
Cx Licensing provides field officers with direct access to Cx, so all actions carried out away from the office results in licence records being updated immediately. This eliminates the need to re-key data, improving accuracy and response times.
Cx Trading Standards
Streamlining and prioritising service delivery to protect consumers and safeguard businesses
Cx Trading Standards, our cloud-optimised software, supports you to manage business referrals and notifications effectively to help you safeguard citizens and communities. Intelligent and data-driven, it delivers a holistic overview of all records associated to each case to help you monitor businesses effectively. These records include
Referrals and notifications
Registrations, approvals and membership association such as quality assurance schemes
All records associated with the business including people, addresses, vehicles and websites
Designed specifically for Trading Standards authorities, this software simplifies invoicing and budgeting so your resources can focus on chargeable work such as primary authority and business advice to help you increase revenue generation.
Cx Trading Standards facilitates collaboration with key stakeholders to help tackle unfair trading, so local authorities can better support communities and protect vulnerable consumers and citizens. Multiple customisable alerts can be set up on all associated records based on varying severity and criteria, prompting appropriate precautions to be taken prior to contact to improve officer preparedness and safety.
Top reasons to choose Cx Trading Standards:
Helps to increase revenue generation
Simplifies reporting and improves budgeting
Mobilises your workforce to boost productivity
Promotes channel shift to increase customer satisfaction
Supports local practices, helping you adhere to legislative requirements
Cx Environmental Health
Simplifying complaints, requests and inspections management to improve public health and food safety
Cx Environmental Health, our cloud-optimised software, simplifies service demand and visit management, supporting you to deliver better, more responsive services. It mobilises your environmental health team and reduces administration, so you can respond in a timely manner and create efficiency savings.
Designed specifically for Environmental Health authorities, you can manage any type of service demands, e.g. food hygiene, noise complaints, accidents and infectious diseases. It also futureproofs your process and simplifies data return reporting. These reports include LAEMS, FHRS, PWS, LAE1.
Top reasons to choose Cx Environmental Health:
Helps to increase revenue generation
Simplifies reporting to reduce administration and improves response times
Mobilises your workforce to boost productivity
Promotes channel shift to increase customer satisfaction
Supports local practices, helping you adhere to legislative requirements
Cx Housing Assistance
Supporting private sector housing teams to make informed decisions and reach outcomes consistently, and with confidence
Cx Housing Assistance, our cloud-optimised software, helps you simplify workload prioritisation and guide your team to reach outcomes via the most appropriate route. It supports you to improve customer engagement by connecting with residents via their preferred methods of communication.
Designed for the private housing sector, Cx Housing Assistance provides excellent process management capabilities and support your team to carry out eligibility assessments effectively. It allows managers to define annual budgets and provides easy access to critical metrics such as cost of service to help you identify areas of improvements
Top reasons to choose Cx Housing Assistance:
Provides intuitive data entry procedures
Accelerates application processing to increase efficiency
Reduces application waiting time for citizens
Automates administrative tasks to save time
Increases engagement with residents
Simplifies tasks prioritisation to reach outcomes faster, and with confidence
Cx Housing Enforcement
Streamlining enforcement management for privately rented properties, helping you reduce operational costs and increase efficiency.

Cx Housing Enforcement, our cloud-optimised software, provides enforcement and inspection teams with key complaints, inspection and risk rating capability. By providing real time access to the full online HSSRS forms, officers can create and update risk rating inspections in the field, helping you reduce administration time and deliver more responsive services.
Through task automation and its comprehensive communication engine, Cx Housing Enforcement delivers time and cost saving for your organisation whilst increasing engagement with your residents.Its fully customisable dashboard and effective SLA management system simplify workload prioritisation and improve user experience for both officers and managers.
Designed to support private housing enforcement teams, Cx Housing Enforcement can also be used as part of the housing assistance process, or by any teams who require inspection and HHSRS. It supports you to provide high quality living conditions to residents who require disabled facility grants or other forms of housing assistance.
Top reasons to choose Cx Housing Enforcement
Streamlines enforcement management for privately rented properties
Reduces operational costs
Increases efficiency with real-time access to the HSSRS forms
Automates administrative tasks to save time
Reduces training requirements
How to buy or upgrade to Cx Regulatory Services from your APP solution?

We offer full implementation and training support so you can seamlessly upgrade your existing system to Cx Regulatory Services.

Contact your account manager directly to
G-Cloud
Our Cloud Suite has more than 285 cloud software and services available to buy through the Digital Marketplace. Order your regulatory services management software today.
Find out more

Civica Cloud Suite
Our suite of transformation experts, enterprise cloud software and professional services help regulatory services deliver faster, more responsive services by harnessing the cloud's full potential.
Find out more
Find out more about how Civica can transform the way you work