Analytics
We help organisations become insight-driven; identifying and managing risk, easing the burden of regulatory compliance and improve customer insight
Contact us
Business and technology leaders are increasingly aware of the business value of data-driven insights to help tackle business challenges.

Yet organisations are struggling to deliver the analytical capabilities they require to drive revenue, reduce costs and create a great customer experience.
To support this, Civica provides a broad range of services throughout the data-to-insights value chain; building, hosting and managing data analytics solutions that enable organisations to become insight-driven.
Systems of insight
We design, build and manage modern analytical environments that support all modes of analytics for all types of users, including reporting, dashboards, data mining, predictive analytics and machine learning. This enables our customers to turn data into insights and ultimately into actions to drive better business outcomes.


Advise and architect – Development of an analytics vision and strategy and delivery of a roadmap that plans for ongoing success and early delivery of benefits.
Advanced analytics and data science – Accelerating the data-to-insights-to-action process through the use of data science hackathons, custom predictive algorithms and machine learning models.
Advanced data visualisation – Our consultants apply UX and CX design best practice to transform how data is presented and improve both the business users' experience and their ability to interpret data and make better decisions.
Analytics modernisation – Modernisation or migration of existing analytics workloads from legacy systems to modern data platform offerings.
Single view
We build, host and manage solutions that
streamline the provision of high quality, consistent, and synchronised data, helping to achieve operational efficiency improvements, drive customer intimacy, and delivering reliable and trustworthy data to enable better decisions
.
Advise and architect –

Development of a single view vision and strategy and delivery of a roadmap that plans for ongoing success and early delivery of benefits.

Single view

– Obtain a single version of the truth for your critical data assets such as customer or citizen. We help integrate and harmonise data from multiple sources to create a single trusted view of critical data to be shared and consistently updated across your enterprise.

360-degree view – We explore and combine data from across your estate to create a single source of all your customers' privacy preferences, services used and channel preferences. This 360-degree view supports compliance with privacy legislation such as GDPR and helps build a detailed understanding of your customers, including relationships between individuals and their households, delivering a deep level of insight that informs all your digital services.
720-degree view – Complete the picture by integrating your 360-degree view with big data and third-party data to generate a 720-degree view that enables you to predict future behaviour, make better decisions, drive customer acquisition and create targeted, personalised services.
Insight as a service
We offer our data science expertise and analytics platform as a service, using your own and third-party data in a framework tailored to meet your needs, making it easier, faster and more affordable for you to derive insights from your data. Through partnership with you, our team of experts support the whole insights lifecycle: from identifying business questions and problems through to delivering and supporting the implementation of business insights.


Insights strategy – Design of an insights roadmap in support of your ongoing insights service.
Data science and analytics – We can help accelerate the insights process through the use of pre-built machine learning models or development of customer algorithms.
Advanced data visualisation – Our data visualisation consultants apply UX and CX design best practice to transform how data is presented and improve both your business users' experience and their ability to interpret data and make better decisions.
Insights industrialisation – We help your integrate your insights into the relevant applications, decisions, and business processes and provide the necessary change management guidance, helping you understand and manage the impact of specific actions driven by insight.
Insights platform – Our scalable Civica insights platform is available as a cloud-based managed service and supports all analytical workloads, delivering business insights quickly and cost effectively.
Becoming an insights-driven organisation
Discover how to accelerate your organisation's journey from data-driven to insights-driven, and use data to drive better business outcomes
The difference we make...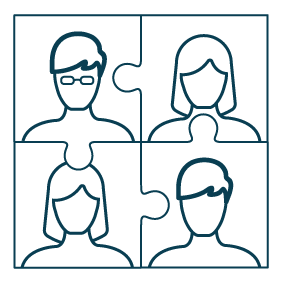 Understand your customers better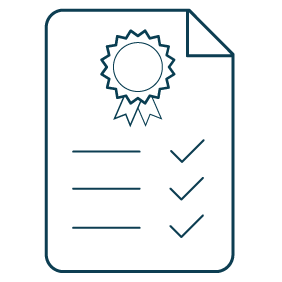 Identify and manage risk and prevent fraud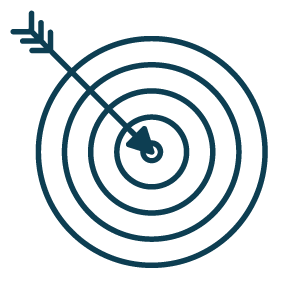 Improve operational efficiency, services and products
Why choose us?
Expert capabilities throughout the data value chain
In-house data analytics and data science skills
Experts in agile approaches to delivering analytics solutions
Knowledge of a range of delivery/deployment models
Subject matter experts and thought leaders who focus on analytics consultancy and delivery
Our own proven analytics frameworks and methods
Ability to scale
Our size ensures we are responsive
Portfolio of successful analytics projects
Expertise and best practices across a range of different functional areas and industries
Nationwide
Enriched online banking BI
Civica transforms Nationwide's understanding of online banking activity.
Civica was an impressive and knowledgeable partner that enabled us to kick-start our BI capability. What was particularly impressive was the way they came in to work with us at the very beginning of our journey and helped us take great strides, following best practice."

Joey Withers, Technical Data Warehouse Manager, DAS
G-Cloud
Our Cloud Suite has more than 270 cloud software and services available to buy through the Digital Marketplace
Find out more
Civica - the trusted digital partner for...
Learn more about how we can support your digital journey