Civica Digital backs transformation at the 2018 MJ Achievement Awards
Civica Digital was delighted to support the Digital Transformation category at this year's MJ Achievement Awards, celebrating the best of innovation in local government since 2004.
The Civica Digital judging panel – which included Carol Cutler, Director of Business Transformation and Customer Services, Harrow Council; Georgina O'Toole, Chief Analyst at TechMarketView; and Civica Digital Executive Director, Chris Doutney – poured over 24 entries in the Digital Transformation category before shortlisting eight worthy finalists.
These shortlisted organisations, namely Aberdeenshire Council, Aylesbury Vale District Council, Colchester Borough Council, North East Lincolnshire Council, Northumberland County Council, Rochdale Borough Council and Sandwell Council Southend on Sea Borough Council, were invited to submit an 'elevator pitch' video and attend a judging day at Civica's London headquarters.

At the recent awards ceremony, Rochdale Borough Council picked up the top prize with Aylesbury Vale and Sandwell receiving highly commended recognition on the night.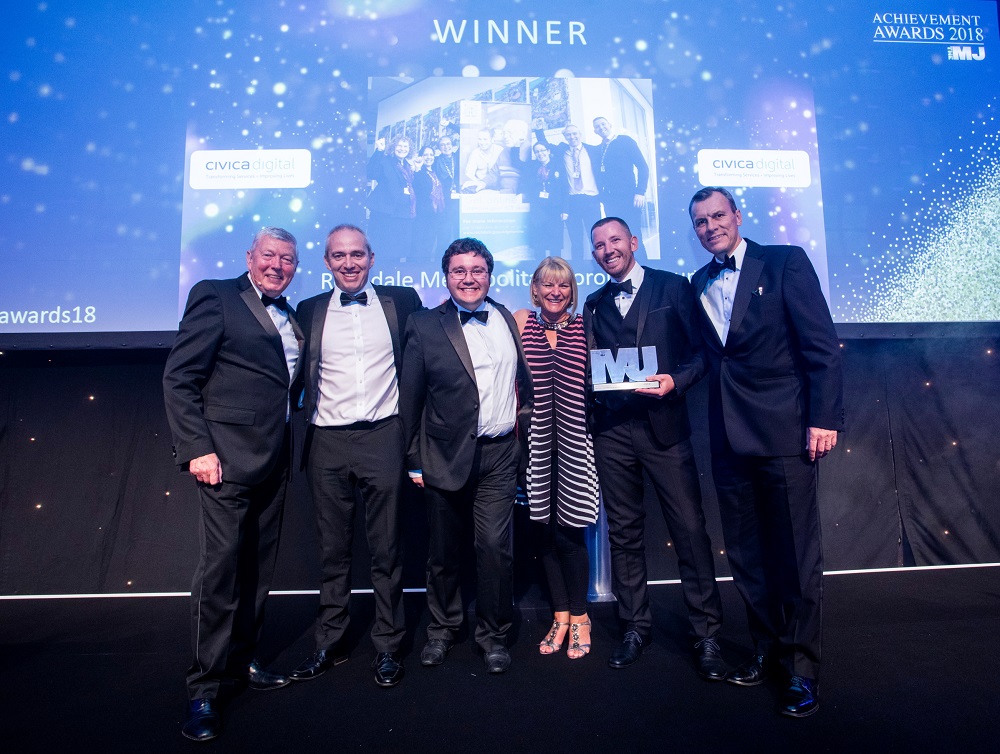 Civica Digital's Chris Doutney commented: "Digital development is the key to transforming organisations, changing culture, focusing service delivery on the frontline and streamlining the back office. It was an honour to support this year's Digital Transformation award and review the amazing work taking place at local councils up and down the UK.
"With a strong focus on social value, Rochdale Borough Council were worthy winners, showing true innovation in digital transformation, emphasising early intervention within certain citizen groups to reduce pressure on public services and driving technological innovation at the very heart of the council."
Watch Rochdale's video and winning pitch below.

The 2018 MJ Achievement Awards featured 16 categories and recognised more than 100 finalists across local government. To see all the winners, click here.