Leaders of tomorrow's local authority will need many new skills
Paul Bradbury explores seven key attributes of future local government leaders
There's no question about it: UK local government is being shaken to its core.
The scale of the ongoing budget cuts means local authorities can never be the same again. But budget cuts are not the only thing driving fundamental change. Communities and people are changing too: different lifestyles, different demographics, different working patterns, different ways of communicating, collaborating and engaging.
Local authorities need to respond to these developments, and nowhere more decisively than at the very top of the organisation.
In 2014, Civica surveyed 80 senior council executives for their views on how local government will need to evolve in the next 10 years. At the same time, we gathered together seven senior executives from borough, city and district councils, to discuss – among other things – the leadership skills that will drive a successful transition from the local authority of today to the much-altered local authority of 2025.
From that research and discussion, which we gathered into a report entitled The Changing Landscape for Local Government, we identified these seven characteristics of strong leadership in the local authority of 2025.
1. A clear vision – and the ability to communicate it
The local authority of 2025 will be much leaner than today. Large, specialist in-house teams will be a thing of the past, giving way to small teams of expert partnership managers who will broker relationships with external parties to deliver innovative services to a changing community.
This represents a fundamental shift, and senior executives will need the skills to plan strategically, draw up a clear roadmap, communicate the vision and ensure that everyone is on board. As our 'Changing Places' survey with independent think-tank Localis revealed in 2013, 93% of council leaders and executives see clear vision and leadership as key factors in innovation and transformation success.
2. Flexibility and agility
Successful service delivery in 2025 will rely on local authorities being able to work effectively and profitably with external suppliers and delivery partners. Flexibility, agility, rapid decision-making and expert project management will be prized skills in the new-look authority.
3. Local accountability
As local authorities gain more autonomy through reduced central government funding, council leaders will be increasingly held to account for progress against expectations. They will be accountable for managing citizen data, understanding and taking action on the voice of the citizen and translating central government policy at a local level.
4. Digital expertise
New technologies are transforming the way citizens live, work, communicate, collaborate and interact with service providers. Council leaders will need to stay ahead of developments and identify ways to make innovative, useful and cost-saving use of digital technologies.
Fortunately, as councillors from the digital-native generation rises up the ranks, they will be able to harness the latest channels and formats to interact with stakeholders including employees, partners, suppliers, influencers and the local community.
5. Partnership skills
Shrinking budgets and rising demand are already making it impossible for councils to directly deliver all that their local population requires. By 2025, the ability to identify, commission and manage strategic partnerships will be the hallmark of a successful local authority. For leaders, that means using advanced negotiation, collaboration and management skills to get the maximum value out of every partnership.
6. Data analytics
The local authority of 2025 will have more data about citizens, the community and its own operations than ever before. Every click on the website, every e-form filled in, every Tweet, every vehicle telematics stream – all these data sources and hundreds more can be combined to create a detailed picture of what's happening locally. Council leaders will either need to partner with specialists, or acquire the right skills in-house, to gather, analyse and interpret that data to design new services and new efficiencies.
7. A commercial mindset
Lastly, but arguably most importantly, a commercial mindset will be the central tenet of the new breed of management. Profitable initiatives will generate funds that can be reinvested in service delivery. The ability to spot commercial opportunities and maximise the returns from them will be vital to sustaining local services as central government funding dwindles.
The skills aren't there yet
While few local authority leaders would deny that these challenges lie ahead, not everyone feels the right skills are in place today. When we asked 80 council leaders how equipped they felt their current management team is to oversee the transformation required over the next ten years, 36.3% said they are already taking the necessary steps to fill any skill gaps. But a quarter (23%) admitted to being "not very" equipped, saying they have some of the skills they need in-house but not enough.
And, interestingly, not everyone sees the seven skills as being of equal importance. While the senior executives we quizzed at our roundtable rated a commercial mindset as a top priority for the leaders of 2025, only 21% of the 80 council executives we surveyed placed it in the top four leadership qualities. Instead, they cited project management skills, flexibility, a clear vision and digital expertise as more important.
This may be a case of "tackling the easiest things first". A commercial mindset is still quite alien to many local authority leaders in 2015, while project management skills and digital expertise are much closer to home.
But one thing's certain: without the ability to spot commercial opportunities, explore new ways of working and introduce innovative services, local authority leaders 10 years hence will struggle to generate the funding and resources to deliver what their communities need.
Look to private sector partners for help
Fortunately, help may be close at hand. In my own experience, local authorities that work closely with private sector partners can learn and absorb commercial skills from those partners.
At Civica we operate a very successful secondment scheme, whereby we regularly host staff from our local authority clients, and send our people to work alongside them. From working with senior management to design and plan new initiatives, to sharing expertise in help desk management, project management and financial planning, we've been able to inject commercial thinking into the teams we've worked with – and developed closer working relationships with those clients, too.
Collaboration like this between the public and private sector isn't just a way to ramp up on new skills, fast. As local authorities come to rely more extensively on external partners to deliver core services, close and productive working relationships will be essential to success. And when recruiting the leaders of tomorrow, local authorities may find themselves looking increasingly to the private sector for the right mix of skills.
For all these reasons and more, close collaboration with private sector partners today will be a key stepping stone to success in 2025.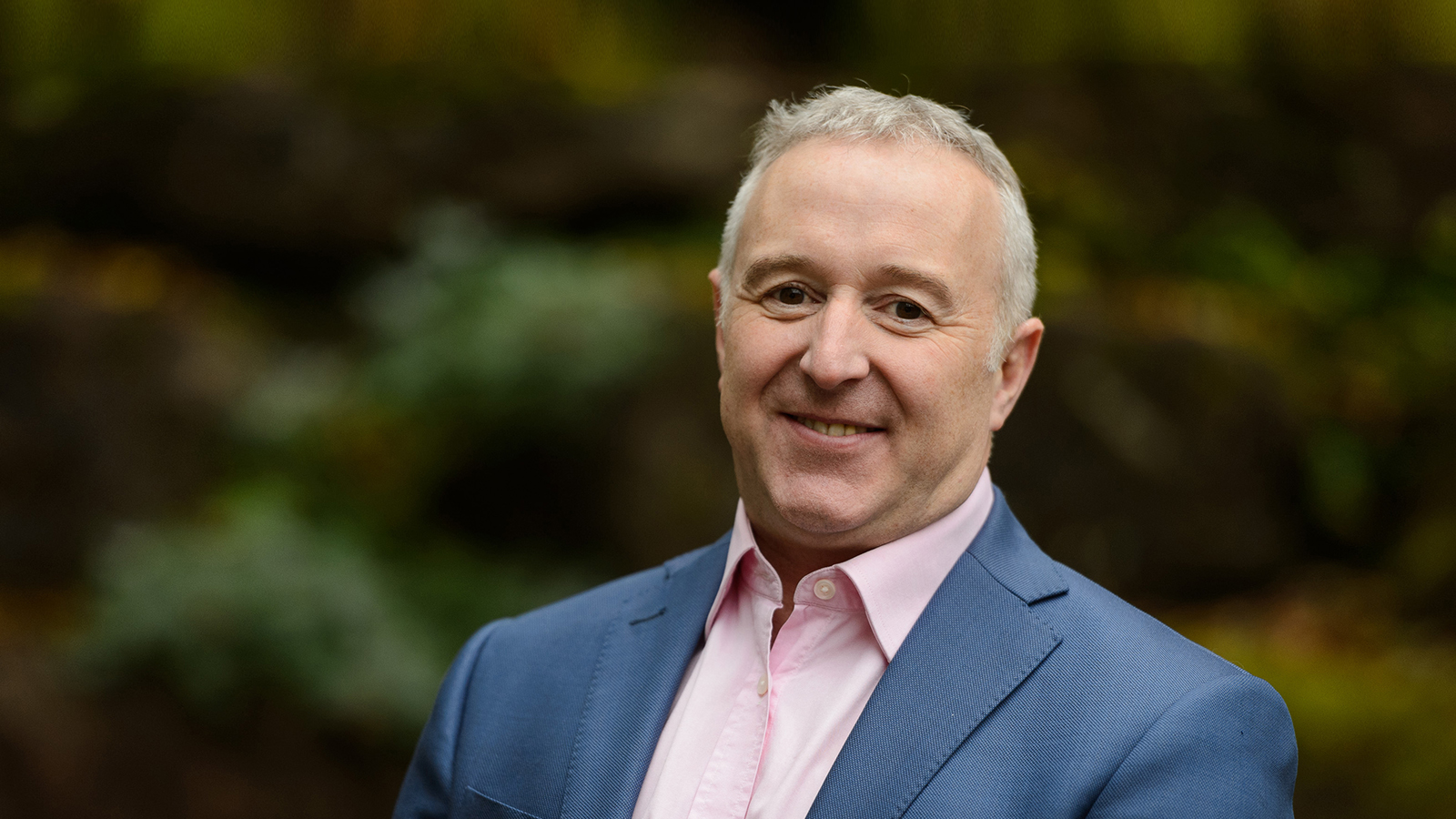 Paul Bradbury, Executive Director at Civica