Free up valuable clinical capacity to focus on patient care with intelligent scheduling software for community services
Designed to complement your electronic patient record (EPR), Civica Scheduling (formerly Malinko) enables community services to operate with transparency and safety, providing real-time visibility of your distributed clinical workforce capacity and patient demand for better, safer care in the community.
With intelligent scheduling, caseloads can be assigned automatically based on defined rules such as clinical skill, patient need, location and visit duration. Easily schedule planned and unplanned visits, with real-time visibility for managers across all teams. This allows community services to operate with the same transparency and safety as an ambulance service and inpatient area in an acute hospital.
Civica Scheduling offers a better experience for patients and healthcare professionals.
Why choose Civica Scheduling?
Free up time to care Release thousands of hours of clinical capacity by minimising non-clinical tasks
Reduce clinical risk Eliminate missed visits and scheduling errors. Become more responsive to unplanned events
Improve patient outcomes Ensure your patients are seen by the right clinician, with the right skills, at the right time
What is Civica Scheduling?
Civica Scheduling empowers managers and clinicians to provide their communities with better, safer care.
Community-based health and social care professionals

Civica Scheduling offers you:

Protected lunch and breaks, appointments are scheduled to ensure staff have protected break times.
Lone worker safety, app includes 'monitor me' and silent alarm functions.
Unique mobile app, for easy access to clinically safe patient visit schedules on your smart device.
Intelligent route mapping keeps travel time to a minimum.
Simple handovers, seamless, remote handovers with no need to head back to base.
Reduced travel time intelligent routing recognises duplicate appointments and residents living in the same home or building.
Improved team working through more transparent caseloads and fairer workload allocation.
App messaging allows teams to stay in touch and provide 'next visit' comments with information captured in one place.
Administrators and team leaders

Civica Scheduling offers you:

True understanding of capacity and demand, track resources across skill levels and services.
Clinically safe intelligent scheduling engine to match clinical skill with patient need and location.
Visibility across teams, monitor live staff check ins/check outs and integrated safety alerts.
Easy scheduling of planned and unplanned visits, our real-time scheduling dashboard ensures patients get the right care, at the right time, from the right person.
Instant reporting, filter by team, service, time frame, person or planned vs. actual.
Happier staff, increased transparency gives staff fairer schedules, no duplicate visits, and the tools they need to provide effective patient care in the community.
More time to care, caseloads and schedules are intelligently created in minutes, increasing productivity by more than 30%.
Improved patient safety, effective scheduling minimises clinical risk and missed visits.
Joined up working within teams, integrate multiple teams by adapting to your systems and your rules.
Operational Managers

Civica Scheduling offers you:

Capacity and demand planning real-time view enables immediate decisions as well as accurate planning for future capacity.
Business intelligence rich empirical data capture offers valuable insight into population needs, staff training requirements and planning future services.
Improved patient outcomes where workforce resources are aligned to patient need, providing clinically-safe care.
Improved productivity by minimizing non-clinical time for increased service delivery.
Improved efficiency, optimize planning, scheduling and workforce deployment.
Integration with EPRs and rostering software. Systems work in harmony with no duplication.
Better conversations with commissioners, accurately evidence your service activity and workforce needs.
Patients and service users

Civica Scheduling offers you:

Continuity of care, improve patient outcomes with the ability to assign specific clinicians to specific patients.
Adhere to better practice, manage and monitor patient pathways and easily implement regular patient reviews.
Reduce the number of deferred and cancelled visits due to service capacity.
Patient-centred care, support a multidisciplinary team approach allowing intelligently coordinated care around each patient.
Improve care quality, optimized scheduling means patients receive better care.
Automated text and voice appointment reminders keep patients and carers informed about upcoming visits.
Rachel Dunscombe,
CEO of the NHS Digital Academy,
Visiting Professor at Imperial College London
Civica Scheduling enabled us to safely manage capacity and demand as we move services from bricks and mortar to the community. We have always had flow and state systems along with rota systems for the acute space. Community can now operate with the same transparency and safety and as we make these big changes to models of care.
Helping to address staff capacity and patient demand at Bromley Healthcare
Removing manual scheduling from community teams to free up clinicians to focus on patient visits.
Read more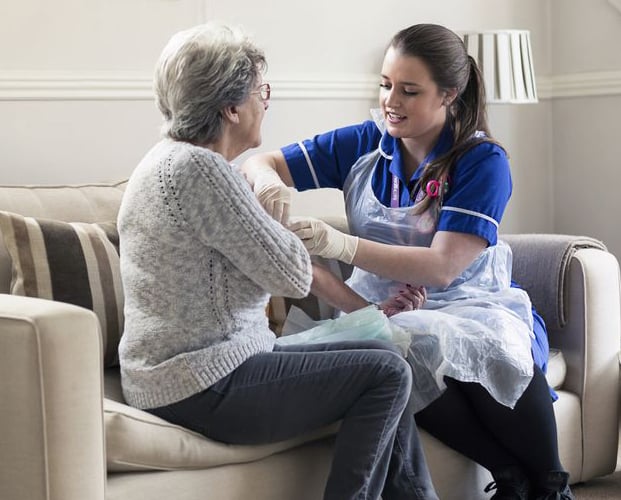 Book a demo
By clicking 'SUBMIT', I understand and agree to you using my information to respond to my enquiry and to email me further marketing communications from Civica. You can unsubscribe or select your email preferences anytime through our Email Preference Centre.
Privacy – At Civica we take your privacy seriously. We collect data via our website to operate effectively. We will use the information you provide to respond to your enquiry and to email you further related marketing communications from Civica. You can read our full privacy notice here.
Find out more about how Civica can transform the way you work