Governance and meeting management that's paperless, secure and straightforward.
Organise more effective and efficient meetings with Modern.Gov, the cost-effective and transparent decision management solution for meeting organisers, committee members and the public.
We designed the software to empower meeting organisers. Save hours by compiling meeting packs within minutes. Reduce paper usage and printing costs. Quickly publish last-minute changes to agendas, without reprinting documentation.
The Modern.Gov cloud app for paperless meetings provides 24/7 secure access for committee or board members to view and annotate the latest documents. They can easily download agendas, reports, decisions and meeting minutes. And information is available offline too, giving you access to everything you need when you need it.
In-
a
pp
v
oting for live and remote meetings
Our new in-app voting feature supports both live and remote meetings with simple, secure and transparent voting functionality through the paperless app. You can set up and manage pre-submitted votes and ad-hoc voting on agenda items for your virtual meetings. The app also enables you to manage attendance, the entire voting process, vote re-runs and casting votes.
To learn more and discover how Modern.Gov can support your meetings, request a demo.
Modern.Gov makes it easy to:
Coordinate high volume

s

of meetings
Compl

y

with rules of governance
Track decisions and actions
Record gifts and hospitality
Watch the new Modern.Gov animation
Why choose Modern.Gov?
Saves time and money organising meetings
Ensures transparency and good governance
Supports paperless working, reducing environmental impact
Modern.Gov, the complete governance
and
meeting solution:
Meeting management - takes the stress out of manually coordinating and collating the documents you need, from agendas and minutes to registers of interests. Control access to restricted items and track issues by automatically linking to agenda items.
Paperless meeting app – Committee members can securely view, annotate and download the latest documents. Meeting organisers can quickly make last minute changes to agendas on the app. All you need to do is publish and share the papers online when you're ready. The tablet app is available for Apple, Android or Windows.
In-app voting – supports live and remote meetings with simple, secure and transparent decision-making. Set up and manage pre-submitted votes and ad-hoc voting on agenda items. Manage attendance, the entire voting process, vote re-runs and casting votes.
Meeting workflow – streamline your administrative duties, eliminate delays and avoid duplicating effort. Workflow helps you make decisions and publish reports, while ensuring transparency and accountability.
Member profiles – record a wide range of information including contact details, biographies, committees, election results, decisions/votes, declarations of gifts or hospitality and attendance at meetings.
Election or ballot results – integrated with Xpress electoral management software to seamlessly transfer candidates and election results for display on your website.
Public consultation – tools to engage and consult with your audience quickly and easily, using online questionnaires, e-petitions and subscriptions.
Modern.Gov comes with separate internal and public-facing websites, seamlessly integrated with your existing website.
Modern.Gov is used by over 300 clients in a wide range of sectors including local authorities, housing associations, fire authorities, health and higher education.
Modern.Gov helps Devon & Somerset Fire & Rescue Service
Time savings include 75% reduction in administration time per meeting
View case study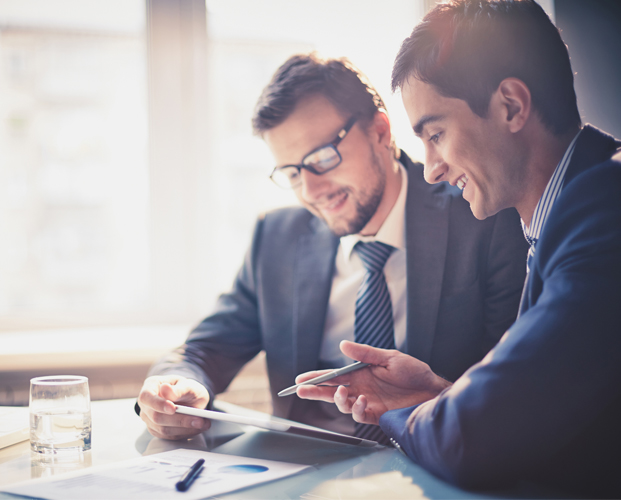 Donna Linton,
Governance and Corporate Planning Manager,
Cheshire Fire and Rescue Service
Agendas, minutes, action sheets and the Constitution are produced quickly and easily, saving significant time and effort. Papers are published to internal and external websites as well as to tablet devices; all with 1 click – which has assisted in reducing the number of paper agendas produced. With Modern.Gov's all-inclusive site wide licence, we are rolling the system out to our other internal meetings such as our Senior Management Team. Over the next 12 months we are looking to expand the use of the system to include forward planning, manage member allowances and record member training and development attendance.
We have delivered Modern.Gov for customers including