Out of ashes comes strength and hope
With horrific bushfires ravishing the Australian landscape, making news worldwide, 2020 has started for many with despair and sadness. The glimmer of hope that we can take from this has been the overwhelming support and empathy offered by our colleagues globally.
Here are some of the activities and stories related to the tragedy that have been shared amongst our colleagues to help us really understand the effect it has had on people and animals. We hope it will encourage more people to be part of the recovery effort.
Together we #makeadifference
Our GoFundMe campaign, supported by our colleagues in Australia and around the world including Singapore, the UK, the US and the UK has so far raised over $13,000. We have been blown away by the support of individuals and teams from Civica offices around the world. Since our Australian colleagues were split between making a group donation to firefighters and wildlife organisations we have decided to contribute our funds to both the News South Wales Rural Fire Service (NSW RFS) and Victoria Wildlife. Added to this, the Civica Group has committed to an additional $10,000 to local volunteer fire fighting brigades.
Danny's story – the Army Reservist
Danny Roberts, long time Army Reservist from our Local Government team in Melbourne, deployed on the second of December to Bairnsdale to assist with the evacuation of local communities. During the three and a half weeks he initially was a part of evacuations of isolated communities in Chinook Helicopters, and assisted with getting food and water to communities cut off by fire, and was a part of the team that gained access to Mallacoota after it had been cut off by land for more than three weeks. He's back at work now, but speaking of his experience in the field he said: "After spending most of my deployments overseas it was has been so rewarding to be able to use my training and our military assets to help a group of mates who were so much in need."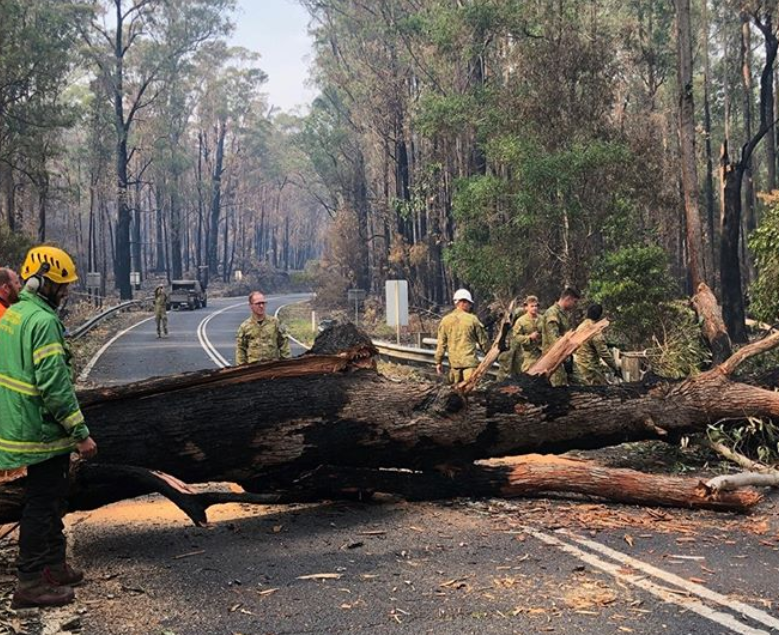 Brett's story – helping the Recovery effort
Brett Ennever is part of the Local Government Asset Edge team responsible for the development of the Recover solution which has been specifically designed to assist councils in the time of natural disasters by making it record asset damage for the compensation process. He's currently out in the field helping our customers document their buildings and infrastructure has been burned to the ground. To give us a first-hand idea of what it's like out there, he says: "I drove from Canberra to Moruya today looking at the devastation to property and the environment. I can unfortunately say it is much worse than you see on the TV. The village of Mogo looks like a heavily bombed war zone."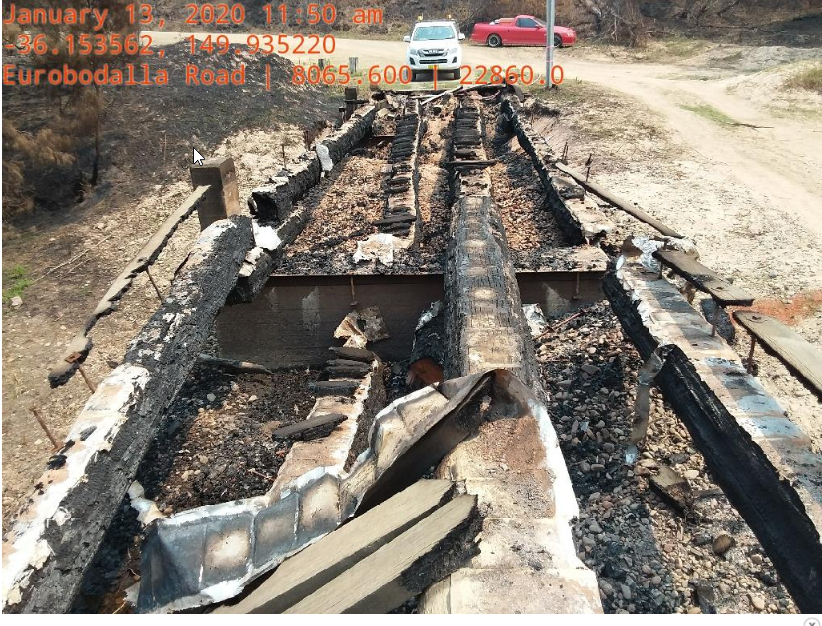 Geelong team #makeadifference to Victorian wildlife
In addition to financial support, our people are committed to helping the recovery effort in as many ways as they can. With reports stating that over a billion animals have been estimated to have died as a result of the ongoing fires, members of the Geelong Care team wanted to contribute in their own personal way. Our crafty employees made pouches for rescued marsupials including orphaned possums, wallabies, wombats, koalas and kangaroos. They knitted and sewed pouches that will help the rescued animals feel warm and safe.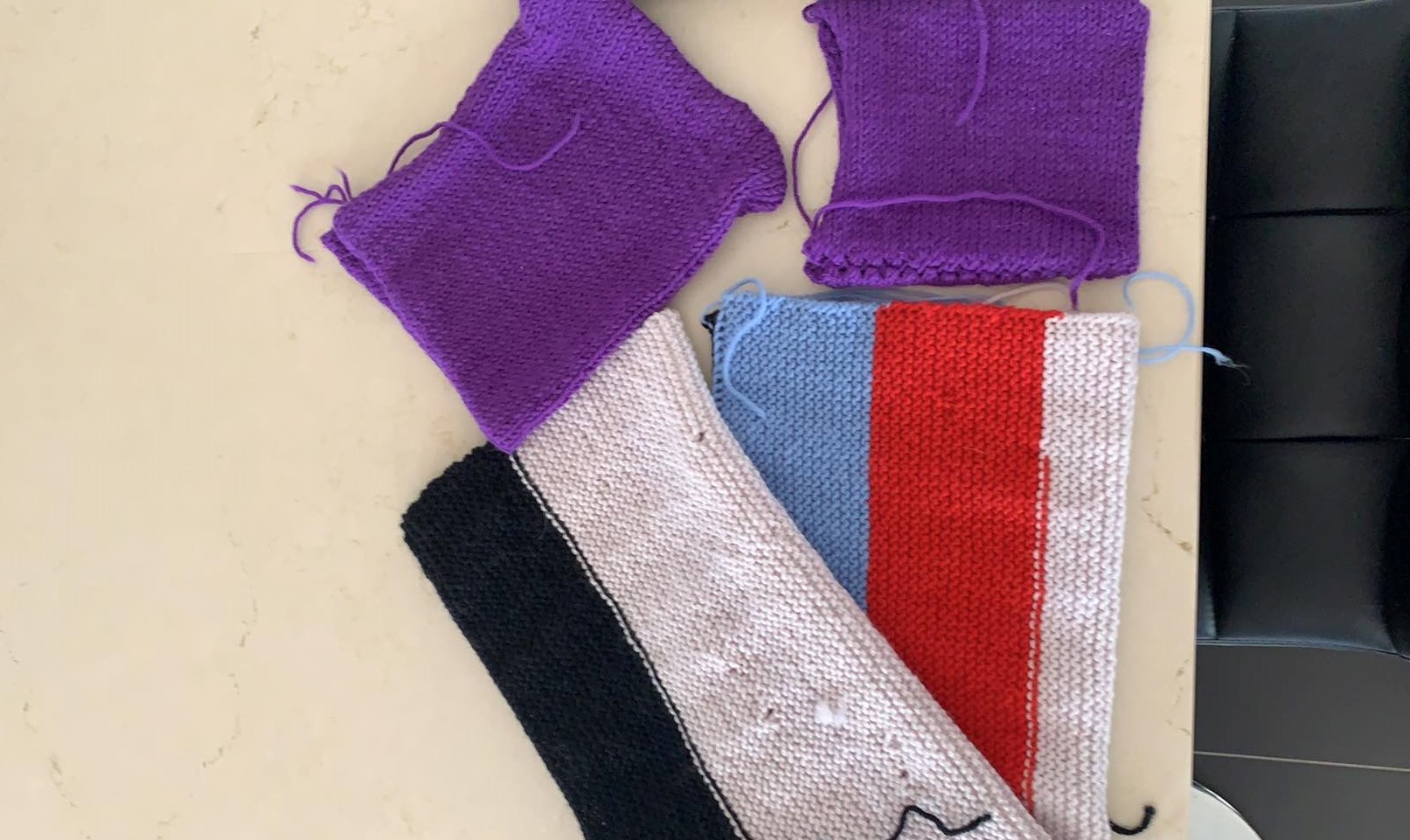 Kelly and Liz on why we need to support our communities
Kelly: "I woke to the news on New Year's Eve that my father had been evacuated from his house"
I was born in Batemans Bay and my father and brother still live there. I woke to the news on New Year's Eve that my father had been evacuated from his house and was sheltering down at the beach as all roads out had been cut off. Over the course of the days that followed he was allowed to return home but received evacuation orders again, and the fire got to within less than 1km of his property but then thankfully turned before it got to him. The photos of how close it got before It turned are terrifying and the threat level has been elevated again. They're keeping the car packed, ready to leave if they need to.
A lot of our family friends were not as lucky as my Dad was and countless properties have been lost, including the 100 acres at the base of the Clyde Mountain (Nelligen) where my family lived when I was born. And that's not to mention the wilderness areas surrounding it. The devastation to the community that I grew up in is going to be felt for years to come, even if the fires stop now.
This disaster has touched a lot of our people here at Civica, and I can't urge you strongly enough to try to do what you can to help. If, like me, you're not in a position to help in person, donating to the various funds that have been set up to help people and wildlife is the way to do it.
Every little bit counts and together we can make a difference.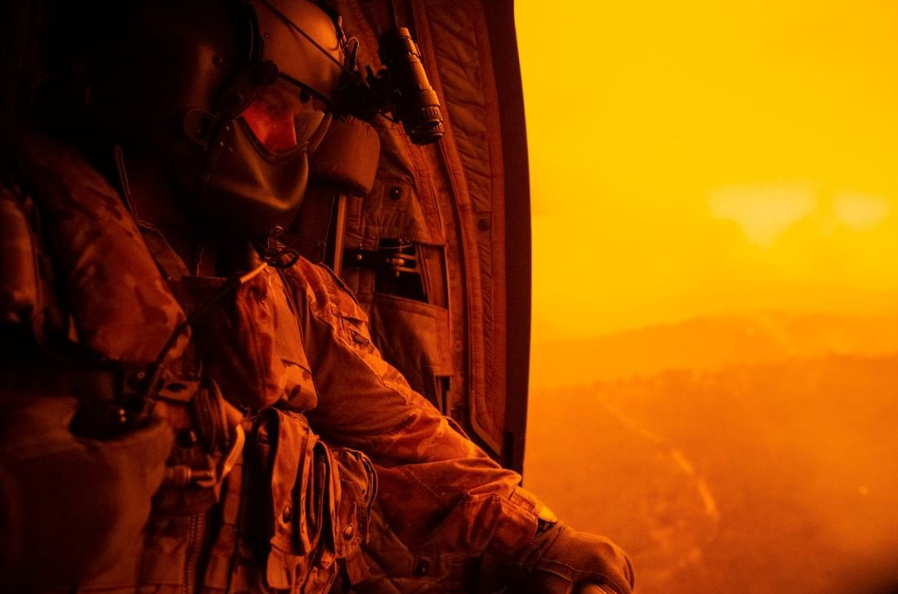 Liz: Report from the Southern Highlands
It's been such a tough time for so many, and the Southern Highlands, where I'm from and all my family lives, was badly affected.
Me, my husband and kids, with my mum, sister and her husband had to stay at my mums which wasn't as high risk as my sister's place. When we woke up we knew it was bad. The ash was all over the ground and the air was so thick. Then my sister got the call and was told that her home was lost. This was their dream home, lovingly filled with irreplaceable treasures, books, photos, mementos and essentials. We are of course so grateful that they didn't stay and try to fight the fire, and that all their animals got out safe. But it was still their home and their grief is coming and going in waves. They will rebuild, and they will support their community of Exeter to do the same.
Please do what you can to help, money is the best option or time if you are asked.