The leading enterprise
management system
for local government.
To be effective in local government, you need to engage with citizens. To help you to attract skilled employees. You need to adapt to changing community demographics. But with ever-changing compliance requirements and the pressure to do more with less, these challenges are becoming harder to navigate. The right software can make all the difference.
Over 150 councils use Authority enterprise software to manage their organisation while providing sustainable infrastructure and services. Manage your citizen interactions, employees, finance, assets and systems efficiently. And with analytics and reporting, you'll have the insights you need to take quick and effective actions.


We develop software in collaboration with the people who use it, to give you tools that suit the way you work. Authority Altitude easily integrates with other software so you can tailor your setup. We give you the freedom to focus on what's important: providing the best possible services and environment for your community and employees.
Why choose Authority Enterprise Suite
Designed in collaboration with local government organisations
Cloud-optimised to reduce the need to invest in physical infrastructure and laborious upgrade processes
Specialists in the local government sector for over 30 years
Stuart McKinnon,
CFO,
Palmerston North City Council
Authority Altitude will enhance our online offering, we'll now be equipped to manage financial services, planning and reporting, property rating, regulatory, and customer self-service which we aim to use to build a stronger and better-supported community.
Supporting your citizens and employees
Local government organisations across Australia and New Zealand use Authority Altitude to provide services and maintain infrastructure efficiently and sustainably. It reduces overheads and gives councils the tools to support their community.
It includes all the features you expect from an enterprise planning system, including name and address, customer request management, HR, payroll, and finance. But Authority Altitude also offers unique modules and features specifically designed for local governments. Use it to manage rates and charges, planning and development, electoral roll, utilities and waste billing, asset management, animals, infringements and inspections.
Your staff will find the modern and intuitive interface easy to use. It easily integrates with other software and has all the benefits of a cloud-optimised system to reduce your overall cost and effort.
Our cloud-optimised local government enterprise software:
Enables workforce mobility - Provide a range of connected mobile applications to conduct field activities or employee tasks. Make informed decisions and provide flexibility.
Increases community engagement – Keep up with expectations of the modern citizen. Open a dialogue between council and communities and take advantage of the benefits of citizen self-service.
Reduces cost to serve - Reduce cost through more efficient processes and leverage Cloud technology to remove the need for laborious maintenance or expensive hardware.
A digital transformation journey with Civica
Civica and Zipporah to deliver better outcomes for ANZ councils
Civica, which offers the cloud-optimised enterprise solution, Authority, to a large number of councils in Australia and New Zealand, is working with Zipporah to seamlessly integrate the Impact+ solution.
Read more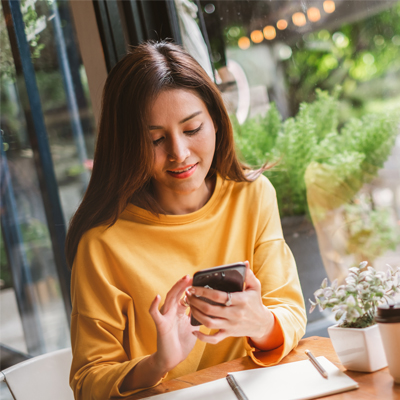 The current state of digital leadership in public sector organisations.
Analysing the barriers and challenges of leading in a digital-first economy.
Read the report