Lisa Bingham, DBS Countersignatory
Lisa and her daughters are spending the lockdown on their farm. She is shielding her eldest whose genetic condition leaves her at higher risk of catching and fighting the virus.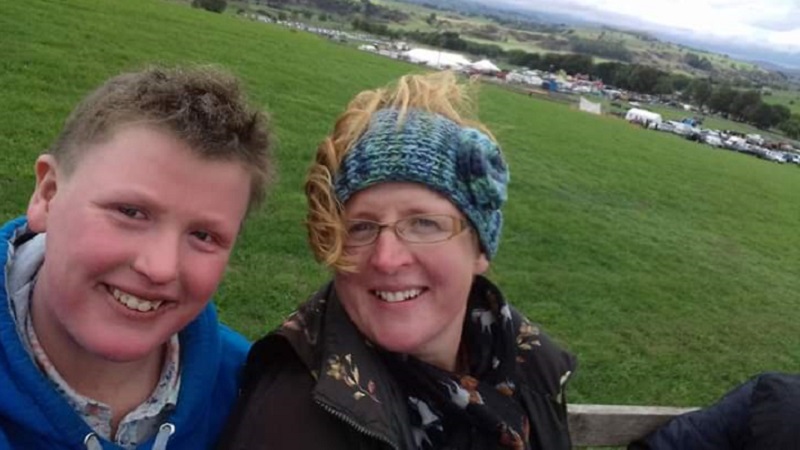 How has your working life changed since the pandemic began?
Before the pandemic I worked every weekday morning which helped me to drop my children off at school at 8am for breakfast club then nip home to do a couple of jobs on the farm like feeding lambs and then get to work. Since the pandemic began, the children are home schooling and I've been keeping the same hours to work from home. The girls can do their school work while I work, and it gives me four hours of peace to get on with it! In a way, working from home suits me because I can do the morning farm jobs, get everyone's breakfast and be ready to start at 9am without having to rush about. I'm also getting plenty of work done because I've created a work area where I'm not distracted.
How are you striking a good work-life balance?
As soon as I finish my work, I put away my laptop and get everyone's lunch so we can sit together as a family. We then we do some exercise together – varying between one of Joe Wicks' workouts to doing the Daily Mile which is basically running round the garden with the kids until we have collectively run a mile.
What is the biggest challenge for you right now?
It's definitely trying to support the children in their school work and stop them from getting bored: they're aged seven, eight and ten and sometimes fall out. My aim is to keep them busy by giving them little jobs to do; we have animals on the farm that need looking after and the children can help with this. They also bake cakes, keep their bedrooms tidy and keep connected using Zoom, Skype and WhatsApp.
How is Civica supporting you?
Firstly, Civica has helped us to set up working from home which went remarkably smoothly. I've been impressed that it allows us to carry on as if we were in the office. Also my line manager and team supervisor keep in regular contact via email and Skype to keep me up to date with all the latest work news and to make sure I'm ok, which is very much appreciated.
What are the upsides to your new working life?
The upsides definitely include having more time – especially from not driving to and from work. I also enjoy being able to work in my own environment where I find that I'm getting more done.
What advice do you have for others who may be in the same or similar situation to you?
Try to make the best of the situation, it's all we can do. I know I'm lucky as we have a farm therefore so much space. I can only imagine what it must be like to be in a small flat with children. Also, I've found that keeping a routine helps to keep us all motivated. We're all also getting more creative and enjoying some new and old pastimes like art, writing stories and gardening.
What are your top tips for socialising and relaxing outside of work right now?
On my birthday, a group of friends and I (who all share an appreciation of gin) were supposed to be going out to see a Bach recital. It's not something we've ever done before but thought it would be a nice change and would at some point involve gin. As we couldn't do this, we got together on Zoom and listened to Bach while drinking gin – it was a very pleasant evening! I'm also trying to stay in touch with friends and family on the phone, through FaceTime or via Facebook and WhatsApp. I think I'm talking to them more now than ever.
Any final thoughts?
My eldest daughter is 18 and has a genetic condition that leaves her at higher risk of catching and fighting infections. She's therefore categorised as being at very high risk, so we're all taking extra special care to not come in contact with anyone. She was supposed to be taking her driving test in April but as this was cancelled, she's driving around the farm fields at the back of the house to keep a bit of driving practice going. She's also doing her college work at home for her Level 3 Art and Design course. We are wondering how the pandemic is going to play out for us if the government does start to lift rules before a vaccine is ready because we will still have Amy living here with us and will not want to put her at any risk. We're taking every day at a time and just like everyone else, waiting to see what happens.