Providing effective tree management solutions to suit your needs
We provide facility managers with a range of arboricultural consulting services along with one of the most advanced tree management systems available globally. Our reporting of tree hazards and risk with remedial action guidance and cost estimates via our systemised methods deliver significant savings and assist you in directing limited funds to the areas of greatest need and benefit.
We provide tree assessment services with expert advice on a one-off basis, or as most clients prefer, via detailed tree assessments with scheduled reviews carried out by our experienced team of consulting arborists. This delivers documented guidance through skills and systems that are either not present in your organisation or free up your human resources for other core activities.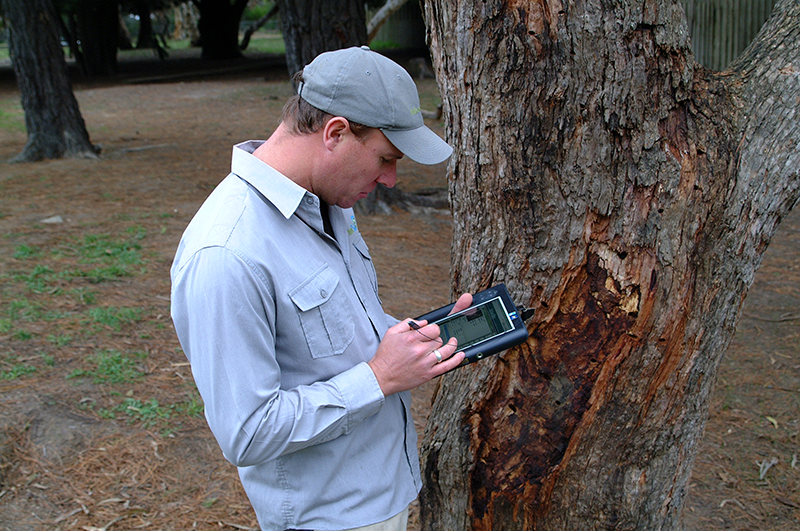 Our tree management systems and services include:
Tree inspections, reports and surveys.
One-off or scheduled hazard and risk assessments with documented actions, costs and status updates.
Tree inventory surveys and mapping.
Assessment and reporting options.
Budget estimates by tree, risk and site.
Day-to-day tree data management.
Updating history of work actions.
Tree and plant health advice.
Tree pest and disease guidance.
Ultrasonic tree scans and resistance drilling.
Construction impact assessments.
TPZ and SRZ mapping.
Tree valuation by tree or whole of site.
Tree preservation and master planning.
Site canopy cover mapping.
Species selection advice and supply.
Contact an expert to discuss your tree management needs
What our clients say
Kevin Docherty, Property Manager, Peninsula Grammar
I would highly encourage and recommended you engage ArborSafe and their team to assist you with tree management with your business as they offer excellent customer service, guidance, recommendation on tree management who are also very professional, kind and have a great skill set to assist you.
You may also be interested in