Reflect makes recording inspections and maintenance work easy, fast and accurate.
Local governments commonly face challenges of strategic management, maintenance, and delivery of assets. This raises the need for adaptive enterprise solutions that can improve asset management while meeting evolving demands.
Authority Reflect is the industry-leading inspection and maintenance management solution which has been supporting local and state governments for over 20 years.
We offer organisations innovative features and customisations to achieve sustainable asset service delivery. The versatile and user focused design provides easy and detailed maintenance activity recording and planning.
Empowering Teams with Mobile Access
Authority Reflect's integrated mobile application facilitates all Authority Asset Management users to action Authority inspections and defects in the field.
It enables the work crew to seamlessly generate orders for Authority Asset inspections and defects, upload and download attachments and complete associated checklists.
Reflect enables organisations to record maintenance activities in the field through iOS and Android devices using GPS and chainage data.
With everything in one centralized system, communication gaps are minimised, and project visibility is maximised.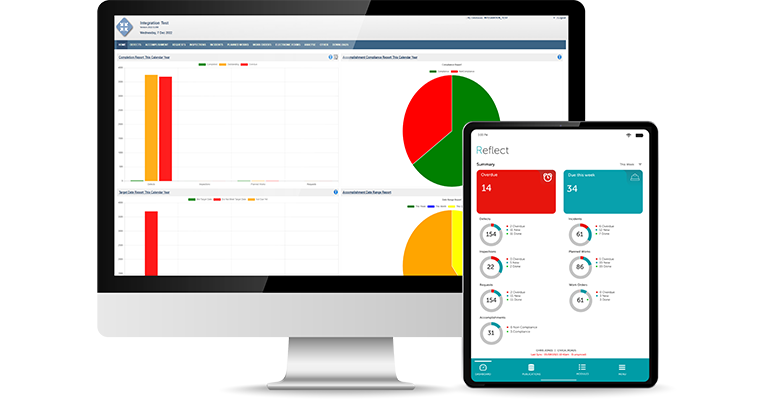 Why Authority Reflect can support your organisation?
150+ Local government organisations across NSW, QLD, VIC, and TAS
Highly configurable and personalised solution
Cloud data storage, accessible anywhere, anytime
Complete Authority Inspections and Defects checklists in the field
Recording of maintenance activities through Reflect mobile application
Photo downloads and uploads with Authority ERMS integration