Trained for success – ten years on
Unique to the rest of our offices around the world, the Civica team in Singapore offers a highly successful managed business services solution to not only schools, but government agencies and statutory boards as well. Library services as part of this offering include cloud-hosted software (Spydus), collection analysis and development, library and literacy programmes, and trained library staff.
Civica is also the only authorised WDA (Singapore Workforce Development Agency) training organisation to provide industry certified Workforce Skills Qualification (WSQ) courses in library services for its own employees in Singapore, and that's what we believe sets us apart from others. We have accreditation to deliver training in Loans and Membership Services, Collection Maintenance, General Reference and Information Enquiry Work, and Bibliographic Control Work. There's also a fifth module in development - Acquisitions and Serials Work.
Throughout the year, as part of our team's professional development plan, we train close to 100 library assistants in the four courses, which equates to over 2250 hours in training delivered. Combined with our general library skills courses, our total training hours is closer to 10,000 hours per year.
Throw in a WDA audit every two years, and it would be fair to say that the team is kept very busy ensuring that the quality of training content and delivery is always high.
We spoke to three of our trainers who have been involved in the development and delivery of both Civica's WSQ and general library skills training for the past decade.
---
Shaba Mohd Noor
Shaba is one of our training veterans, having been a WSQ library skills trainer since it began in 2009. Her main focus is the General Reference and Information Enquiry module. This is also Shaba's favourite module as it encourages course attendees to adopt positive service attitudes and also to use different reference tools to cater to user needs.
To be sure that she offers the best training to her students, Shaba prepares herself by understanding the trainees' profiles and ensuring that she can cater to different learner's needs.
For Shaba, the rewards in her training lie in the passing of knowledge and facilitating the sharing of ideas between trainees. From experience, she knows that every course will have its own challenges but the most important thing is to encourage and motivate each trainee to succeed. And for her own development, each session she delivers is also an opportunity to learn new things and improve her own delivery.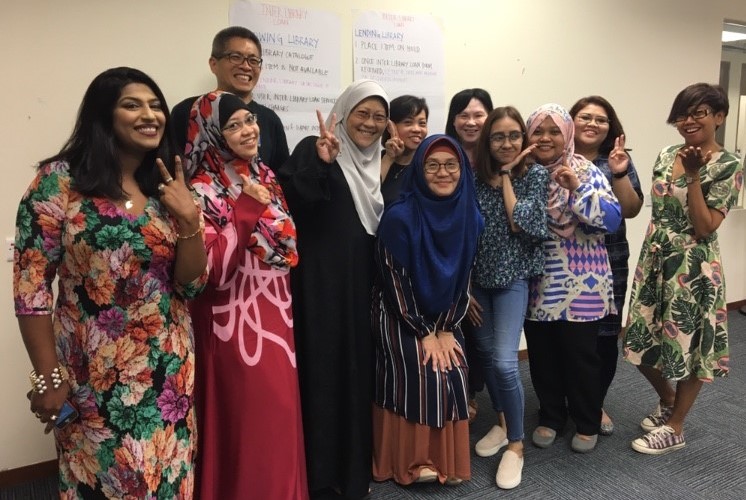 ---
Carolyn Ann Enriquez
Carolyn is another training veteran all-star, with a decade of training experience and hundreds of trainees taking her library skills classes. Carolyn predominantly trains Civica's library assistants on library collection maintenance – how to make sure that the school library has the best kept and most up-to-date collections to optimise student reading. She's probably a bit biased, but she says collection maintenance is the most important course, because "as a librarian, you need to know how to maintain the quality of books on the shelves, which is very important in our line of business".
In her classes, Carolyn gets asked a wide range of questions from "what is the purpose of weeding?", and "what does it mean when a computer crashes?" to "what is a silverfish?". She says you always have to be prepared and be ready to answer, and giving examples is usually the most effective way.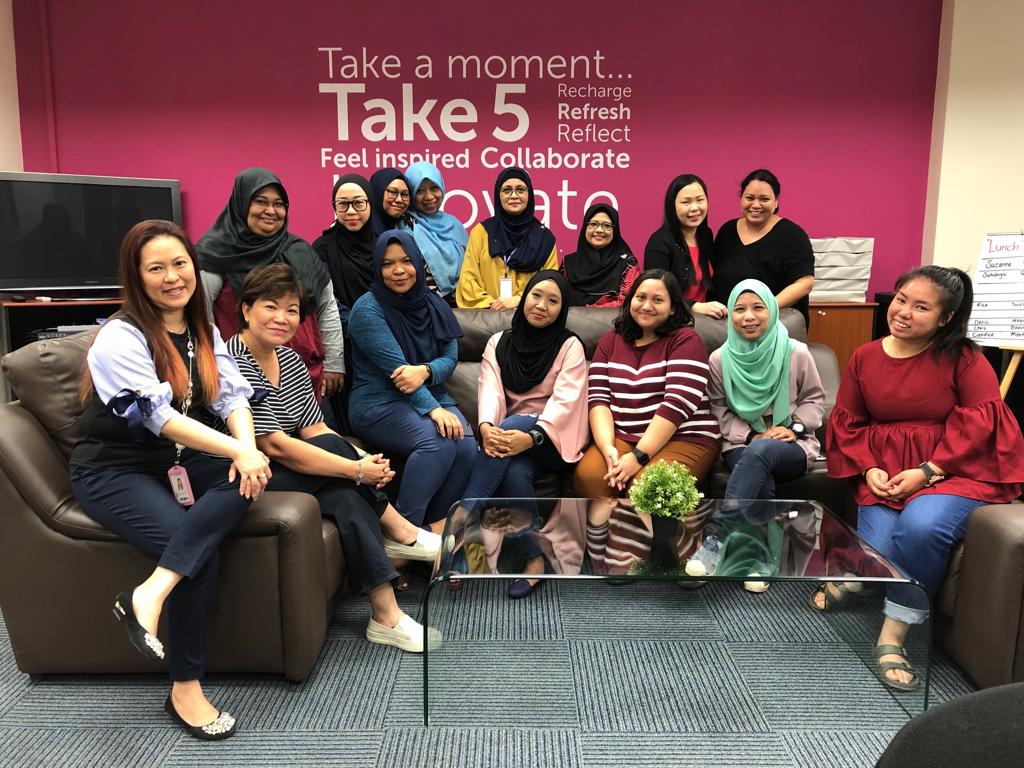 ---
Nur Sooleezaa Saadon
Sooleezaa is one of the newest trainers to the Civica team in Singapore, picking up the role two years ago in 2017. Sooleezaa develops content and trains new library assistants in a variety of introductory skills courses including general library skills, stocktake and the use of Spydus. Her training courses are driven by demand. She's also a big proponent of hands-on training, believing that not everyone is a theory learner and some people require practical, visual and/or real-life experience to best learn new things.
Sooleezaa gets great satisfaction in seeing her trainees come in knowing little about library operations but leaving with a wealth of new knowledge and enthusiasm.
I had a trainee who came forward and told me that this is the best training session she has ever attended and I was totally speechless.
A big part of the training for Sooleezaa is also bringing together new employees to Civica, many of whom do not have a library background. There have been times when the whole group has managed to click well with each other, and even when they all go to their respective school libraries they keep in touch and maintain the same bond.
Her favourite course to teach? "Library Stocktake … It is something that most of us do not look forward to due to the huge number of items involved, the time it takes, logistics and other factors. But I really try to convey the message that stocktake doesn't have to be a tedious process, and can be made painless by sharing my own experience."