Civicans take the South West by storm!
Meet three Civica colleagues with some unique interests
As a diverse employer with an extensive agile working policy, our people don't have to put their lives on hold - they can maintain and enjoy their hobbies, downtime and personal lives while also pursuing a career.

Balancing time can be a tricky feat, even for the best of us, especially when embarking on a new role or undertaking a challenging project. However, with the flexibility to devote time to support the local community or a charitable cause through Civica's Donate-a-day benefit, or having the option to 'flex' their working hours to accommodate the demands of one's personal life; Civica employees are encouraged and able to strike the right balance for them personally.

Meet three of our colleagues based in the South West of England, doing just that:

Sophie: Heroic hiker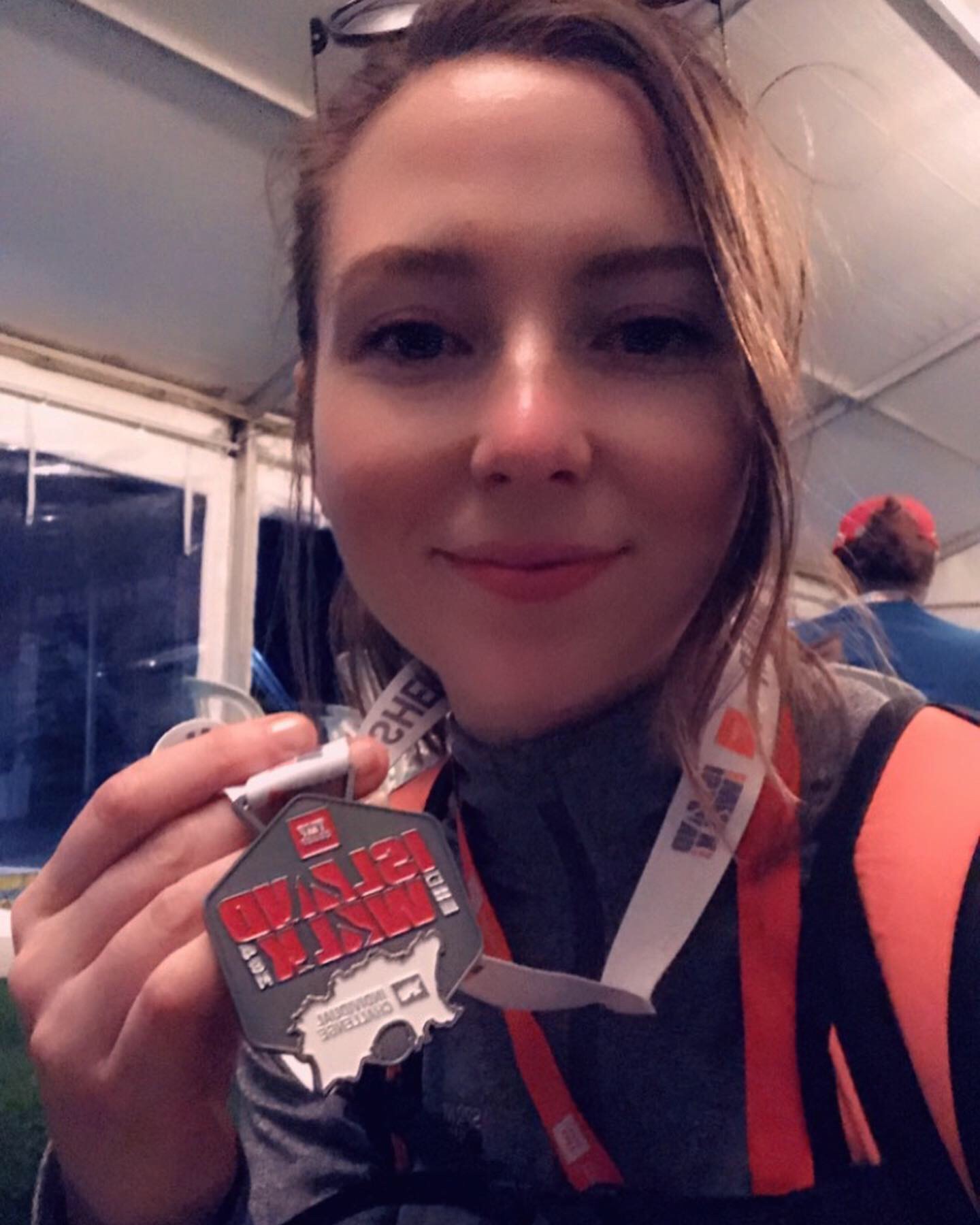 Sophie Clouter, Business Centre and Employee Engagement Coordinator, took part in an epic 48-mile lap of Jersey, an annual charity challenge not for the fainthearted. In the past 29 years, the Around the Island Walk has raised over £2,368,000 for local charities.

Why did you sign up for the walk?

Many charities on the island of Jersey struggle to raise enough money to keep going, but the work they do is vital. Durrell was set up to save species worldwide from extinction, Headway supports those who have suffered head injuries and the Jersey Ambulance Service saves lives. These are just some of the charities who receive sponsorship from the challenge, so it seemed fitting to support all of these causes, especially as a keen hiker!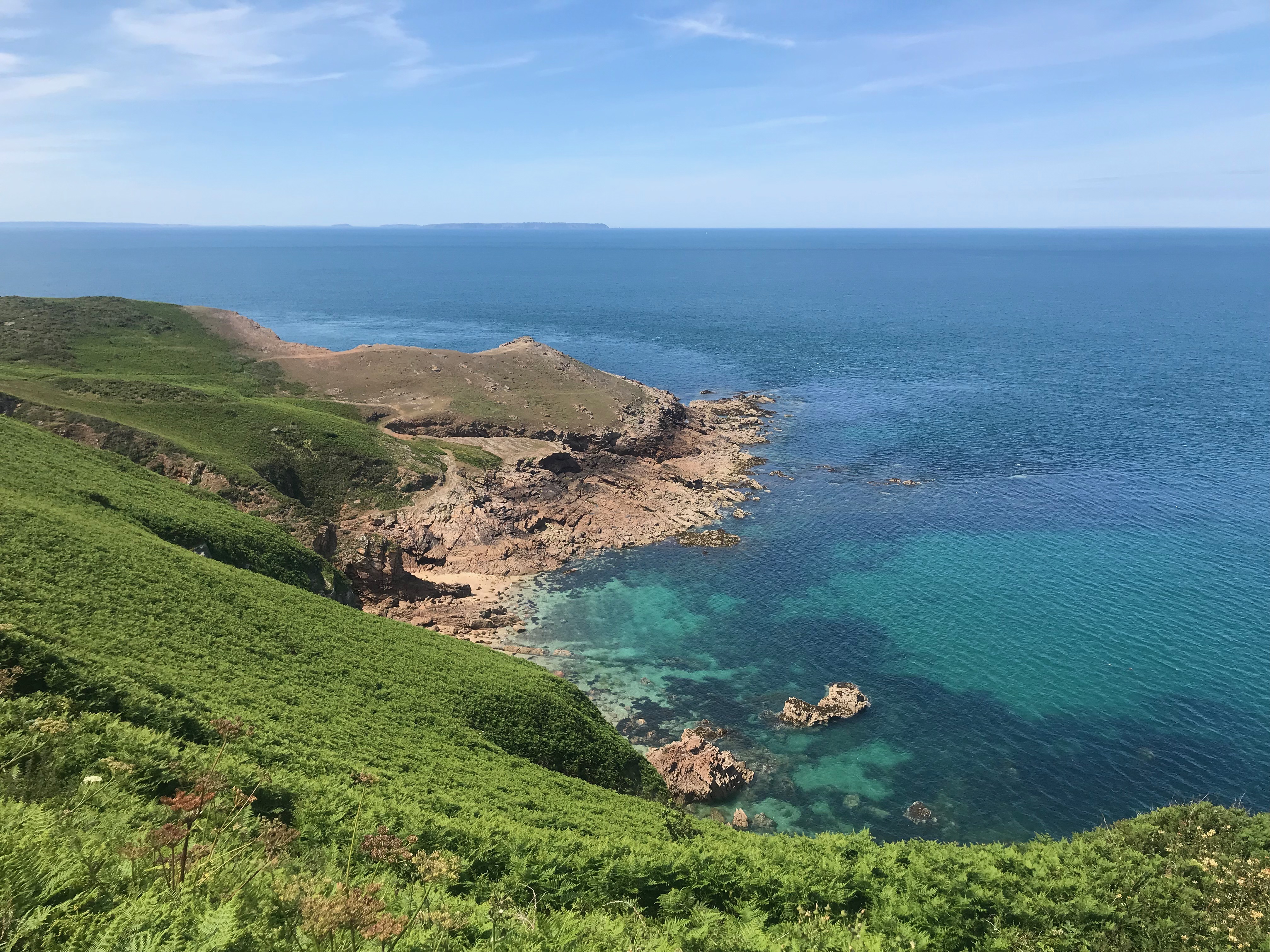 How did you find it?

My friend and I began at 3:00am, full of adrenaline and excitement which soured early on, realising this was going to be very tough. Sadly, my friend couldn't go further than 30 miles, but I carried on regardless. I started to get a lot of pain in my right leg from trying to maintain a slower pace, but I persevered! I even ended up listening to a walking-themed playlist curated by friends and family to originally torment my friend for further motivation, obviously including The Proclaimers and possibly the worst song known to man, 'Walk Like a Camel'.

I did tear up near the end, but passing that finish line was phenomenal. I couldn't stop smiling! The lovely ladies at the finish line gave me a cup of tea and I just sat on the ground, taking it all in.

Will you be taking part next year?

Despite how turbulent it was, definitely! For those keen to join, Jersey is such a stunning place. The scenery is breath-taking and absolutely worth the strenuous walk. Just pack extra socks and as many snacks as you can. Oh, and make sure your phone has service abroad.

Sarah: Community enabler

In the 2019 local elections, Sarah Moore, Finance Coordinator, was elected as Local Councillor for the Liberal Democrat party on Bath and North East Somerset Council for the ward of Twerton.

When did you first get involved in your community?

In 2011, my eldest son's secondary school was threatened with closure so five other mums and I decided to take action. We worked closely with teachers and wrote a free school proposal to ensure the school would still be available. After an Academy chain took the school over they then unfortunately decided to shut it anyway. I felt as though my community wasn't being listened to, prompting me to make a difference.

I've been campaigning ever since, improving the area's road conditions, road safety and play areas. Prior to the 2019 elections I succeeded in getting £155k spent on road restructuring and secured further funding in the current year's budget for new play equipment for a rundown park, which is available to use now, and where I joined local residents to plant over 50 new trees.

How has the knowledge you've acquired at Civica helped your position?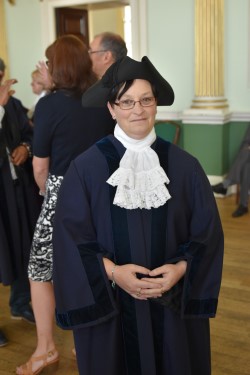 Working at Civica for almost 31 years now has certainly helped. I've learned a lot about regulatory services, licensing and planning, all of which Civica excels in, and in my role as a Local Councillor I've accordingly been appointed to the Licensing Committee.

How do you balance your time between your two roles?

Most of my meetings are in the evening which is manageable but I do attend a couple of daytime ones too. Thanks to Civica being such an understanding employer, I can make up the time by flexing my hours.

What are you hoping to achieve in the coming months?

Three other poorly maintained roads will be resurfaced and I've had approved funding to be put into next year's budget to build a much needed zebra crossing outside of the local infant school. As a representative of my community, I help local residents to complete forms to help them access the benefits they need too.

I've also empowered residents by setting up community litter picks and speed watch groups, helping them take ownership of their surroundings and make them feel that they can equally effect change.

Do you have any advice for people looking to follow in your footsteps?

Helping residents is very rewarding, especially through small actions. Politics can be very frustrating due to process and necessary protocols, but once you get used to this you can ensure that those less fortunate can have a voice and better life, just by being there to listen and help.

While I was elected to a political party, if you're strong and determined enough you can stand as an independent candidate. You do have a louder voice within a party so it's easier to make a difference, but if you're passionate enough, anyone can do it.

Alex: Quidditch extraordinaire

Alex Carpenter, Graduate Software Engineer, has been playing Quidditch since first encountering the sport at her university.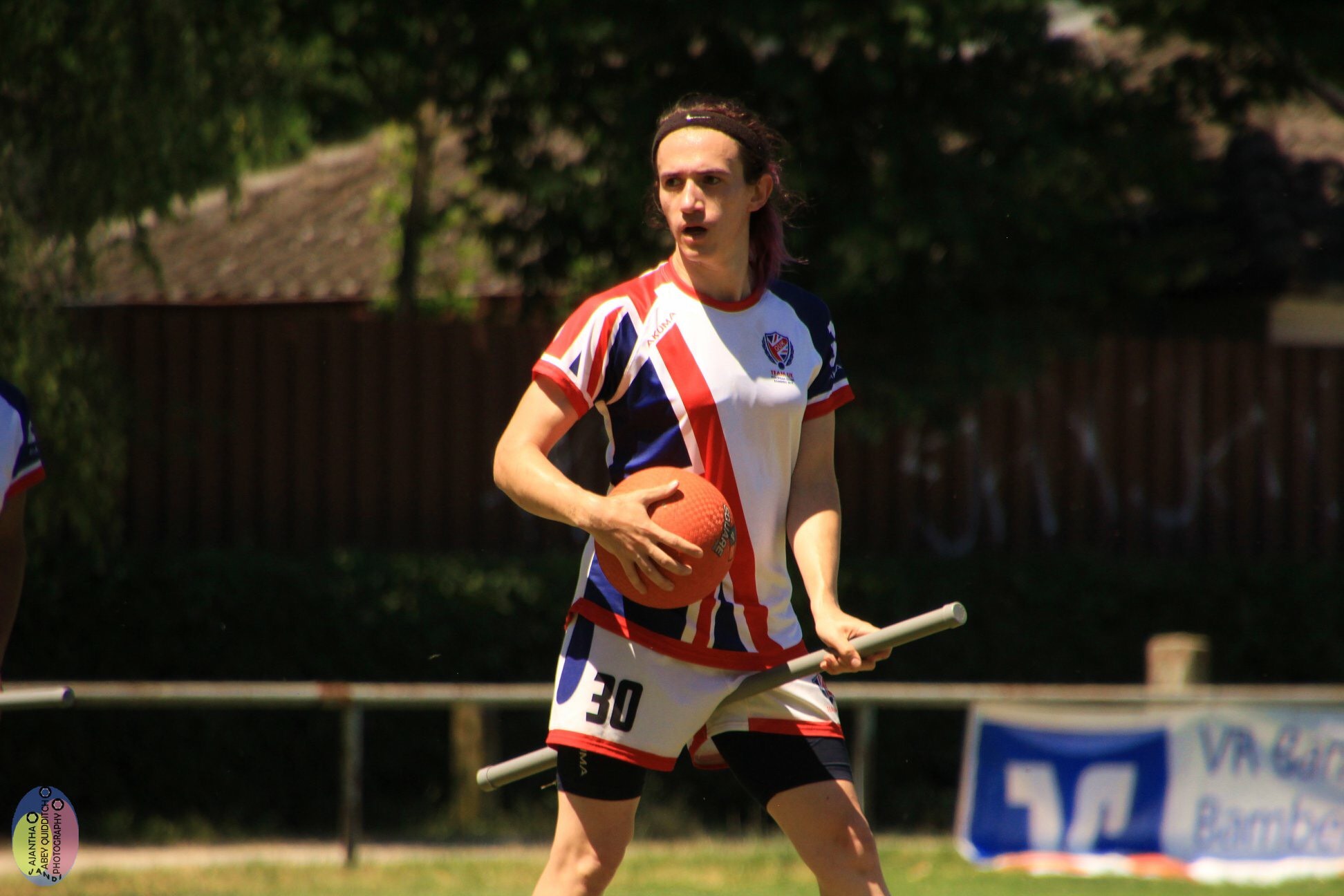 Why did you want to take up Quidditch?

I was looking for a sport to play during my Physics degree to keep myself fit and make friends. Quidditch also ended up being perfectly suited to my playstyle as a 'burst' athlete, as it's played with a large roster of rolling subs so you're incentivised to play very intensely for short periods of time (which I thrive in!) to then sub out to let you recover. The sport has given me some fond memories like winning the national championship and playing for Team UK, though since entering the world of work I've been playing less frequently (outside of representing Team UK), so I can get used to my new lifestyle! However, this year I'll be transferring to play for one of the London teams so I can play at a higher level and aim for the championship title again.

What's the biggest challenge you've faced during the sport?

That has to be the two occasions we faced the US in the semi-finals of the World Cup. We lost both times but we did much better the second time! Quidditch has been around for longer in the US and there's a larger pool of players over there too, but we're catching up to their high level of consistency. In essence, while we're strong and fast, they're stronger and faster. It's basically our ongoing goal to beat the US.

How do you find time outside of your day job to practice?

I train at the gym a few times a week to keep fit and strong, and go to monthly Team UK training weekends in London (roughly five hours each day), alongside playing in the national and premier leagues and the more frequent trainings for those squads. It's a big time commitment, and it can certainly be hard to keep both the rest of my social life intact as well as my sleeping pattern and my home life, but I'm managing pretty well so far.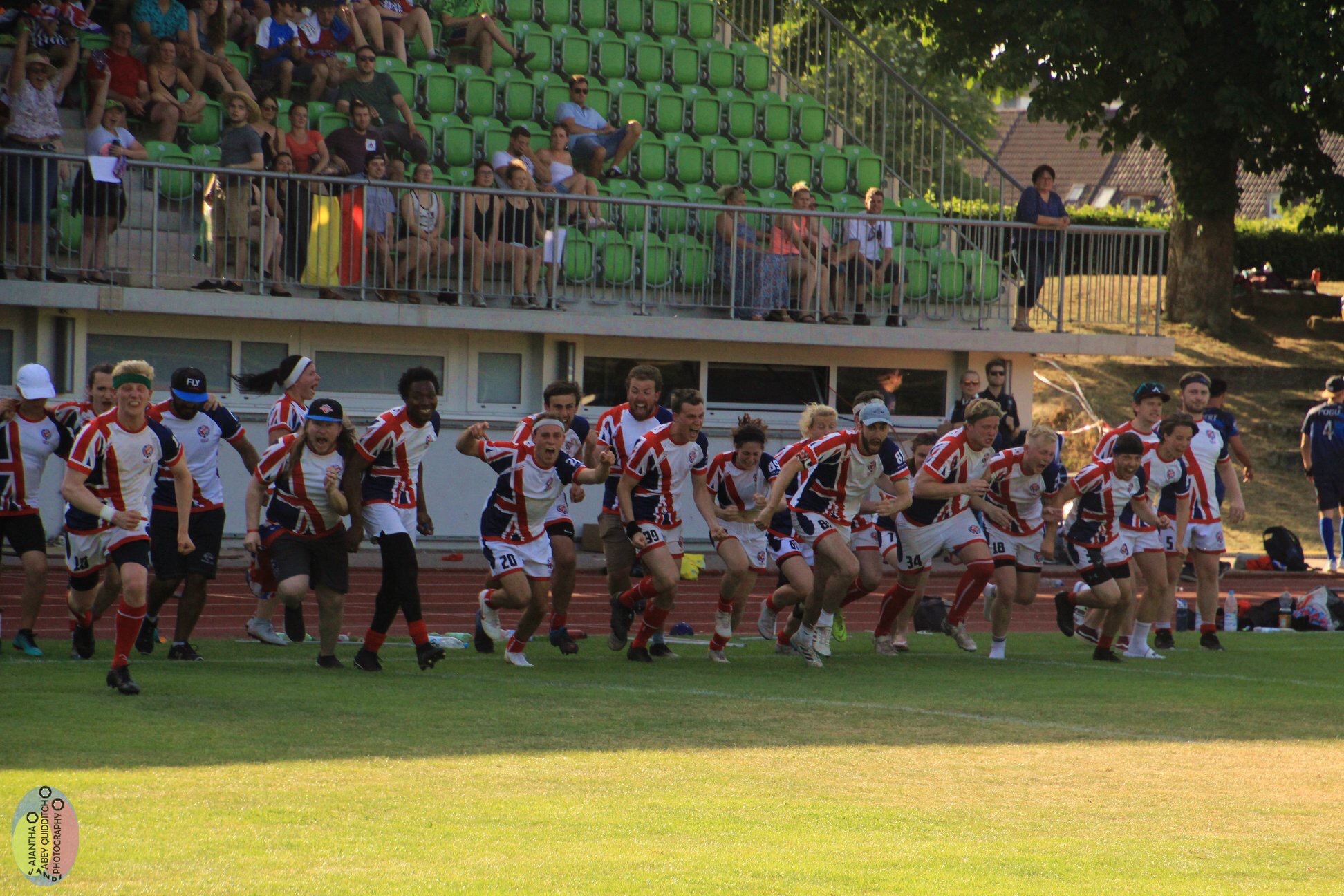 How can people support your involvement?

There are likely future fundraising opportunities to help out with things like travel costs for the 2020 World Cup in Richmond, Virginia (US), so keep an eye out for that. Simply spreading the word about the sport is great too. If anybody wants to give Quidditch a go, you can see available UK taster sessions here or search for your country's governing body, and they'll be able to get you in touch with a local team. If you'd rather spectate, the national league fixtures run through the winter months and the premier league runs through summer.

For a career with Civica, please check out the company's latest opportunities here.