Civica people support the community all year round
Meet several Civica colleagues who put charity first
With a global strategy, but local focus, supporting the community in a socially responsible way is engrained in Civica's culture with many employees utilising their annual Donate-a-day, opting in to payroll giving, or setting up their own initiatives to support a cause close to their heart.

This International Day of Charity, meet some of our people and teams from around the world who are putting charity first.

Alun: charity chair and co-founder

Alun Roberts, Operational Finance Manager, is the chairman and co-founder of The Maisha Foundation, a Kenya-based charity which aims to equip communities with the skills to support themselves.

"After university I decided to volunteer as a teacher in Kenya. After seeing first-hand the poverty which the children were faced with, the idea for the charity was born. Since 2011 with just £300 of investment, we've come a long way, helping almost 500 children either through our feeding programmes or schooling.

"The charity is wholly run by volunteers, including the directors and trustees. If you kindly donated just £1 plus gift aid, the project directly receives £1.25. It's very important that we have a green and sustainable project with minimal to zero running costs."

The Maisha Foundation has three long term goals, all of which require a water borehole system.

"With a solar powered borehole, the charity can generate its own funds to cover building fees through means such as farming and distributing enough water to the community for a very small donation."

With the nearest Civica office still thousands of miles away, Alun has still been able to balance his two roles.

"Civica's supportive working environment has been instrumental in this balance. I'm able to use my annual Donate-a-day to work on the charity's operations but otherwise even if I'm in a remote part of Kenya, I can still benefit from Civica's agile working policy to connect via VPN!"

You can donate to the Maisha Foundation borehole appeal here and sponsor a child through primary or secondary school like a number of other Civicans here.

Tour de Civica!

Five of Civica's Managed Services team members took on a 'Tour de Civica' challenge in South West England, traversing their bikes along a tough 115km course, climbing the famous Cheddar Gorge and taking in scenic sites such as the Clifton Suspension Bridge and the Royal Crescent in Bath.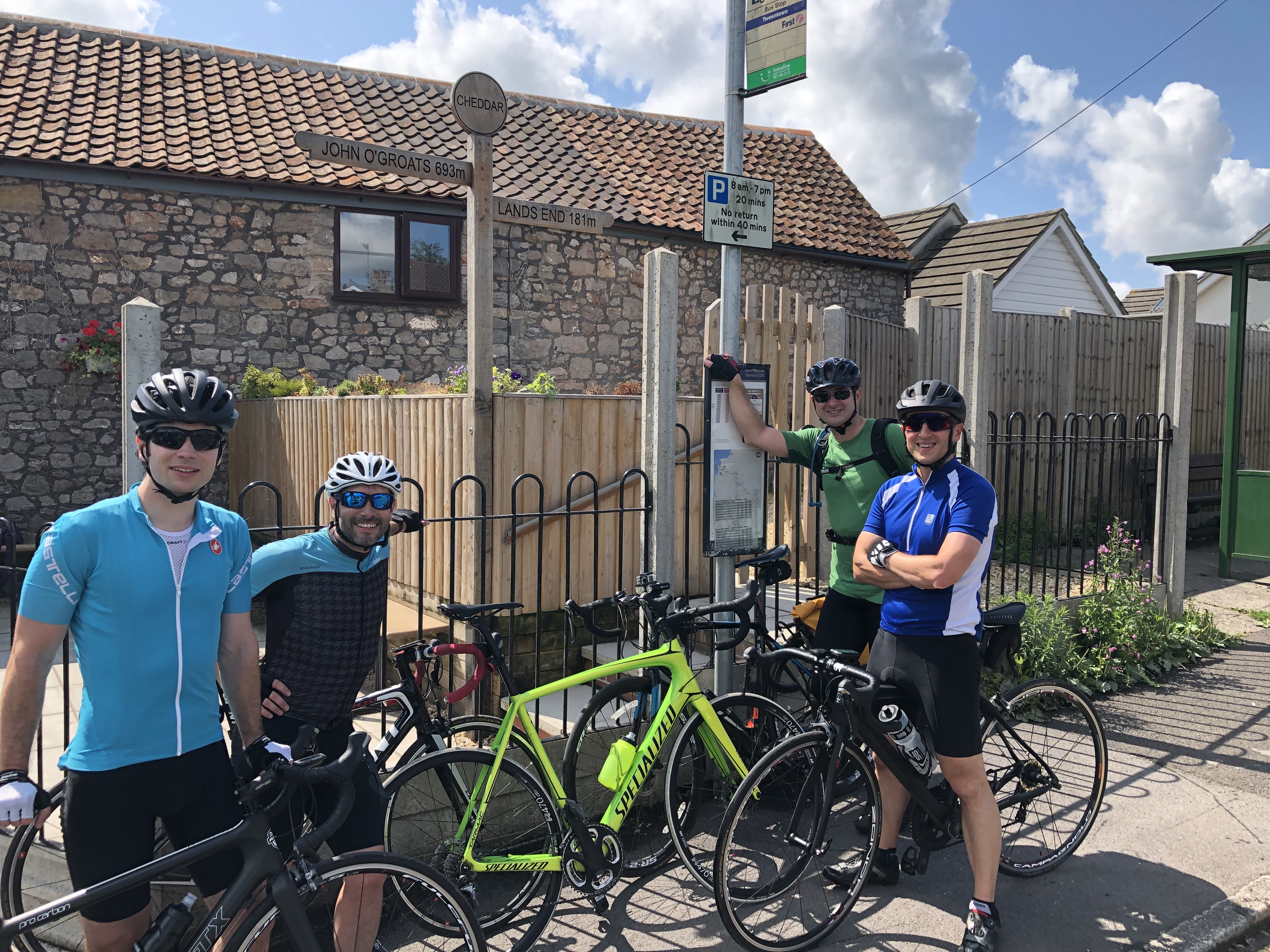 Richard Wood, Head of Service Improvement and Assurance noted: "The weather held fair, our bikes held together, and we all made it in a really good time with just one fallout over whether we really had to go all the way up the steepest hill in Bath just for one photo!"

The team raised an impressive £1,200 for individually chosen local and national charities: the British Heart Foundation, Wallace and Gromit's Grand Appeal, Samaritans and St Margaret's Hospice.

"Here's to 2020!"

Shaba: the toy Samaritan

Shaba Binti Mohd Noor, Zone Coordinator, had a brainwave when she saw a bag of toys dumped on the side of her road.

"I got my 'toys for tots' project in motion when I travelled to Yogyakarta on the island of Java. I asked both colleagues and friends if they had any preloved toys that their children had grown tired of. To my surprise, I even received brand new toys for less fortunate children to play with.

"Over 50 children in the village of Bantul were delighted to receive the toys. It was absolutely touching to see the excitement on the kids' faces.

"As the saying goes, one man's trash is another man's treasure. The happiness of the children makes me feel inspired to continue my project, although this would have been unachievable without my colleagues' generosity."

Tania: volunteer chef

Tania Evans, Customer Marketing Manager, was so inspired by Civica's ongoing commitment to supporting the community that she leapt at an opportunity to volunteer through her son's school.

"We were a small group of seven parents with seven 14-year old boys who raised our hands to cook, serve and socialise with a group of disadvantaged older citizens one evening at the Coolibah Centre in Fitzroy, an inner city suburb of Melbourne."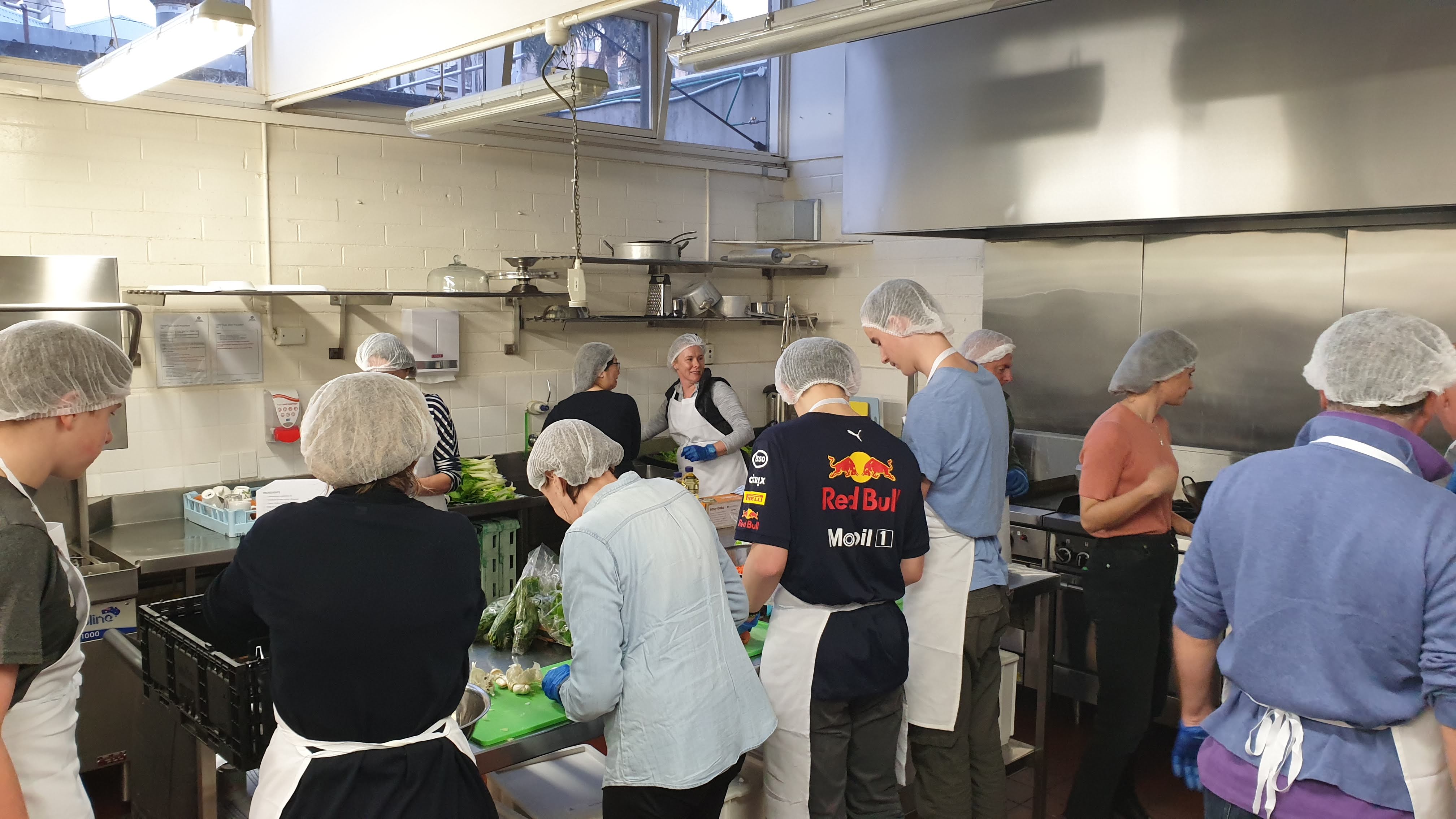 The Coolibah Centre is a social connection hub which offers socially and financially disadvantaged older people a meal in a relaxed environment. It is run by the Brotherhood of St Lawrence which works to prevent and alleviate poverty across Australia.

"My son and I donned our hair nets and rubber gloves to chop up fresh ingredients to make a delicious chicken chow mein and Eton Mess!

"It's been wonderful to spend time with new people and cook for those who need it, and I look forward to returning to the Coolibah Centre to use my Donate-a-day to support a lunch!"

Todd: community coach

Account Manager Todd Winchester coaches a high school boys' soccer team in West Milton, Ohio. One of the team's values is community service, which gave them a heroic quality when tornadoes ravished the area and people's homes.

"We're a close knit community, so when one of the soccer moms asked if we could help a citizen called Mr Myers, we were eager to do what we could. We 'adopted' him as one of our own, clearing debris at his home and raising money through social media to help him regain a sense of normalcy.

"Lin Malott, our Managing Director at Civica, is very supportive of my coaching and community service efforts. In August, I used my Donate-a-day to take my team to the House of Bread, an organisation which serves a hot meal to anybody who needs one through volunteer efforts and food donations. We prepared and served about 300 meals that day, and this is the fourth consecutive year that I've taken my team to do so.

"As a coach, community service is very important and it's been great to watch the student athletes adopt this mentality too. It's now part of what we do as a team."

Coming together in turbulent times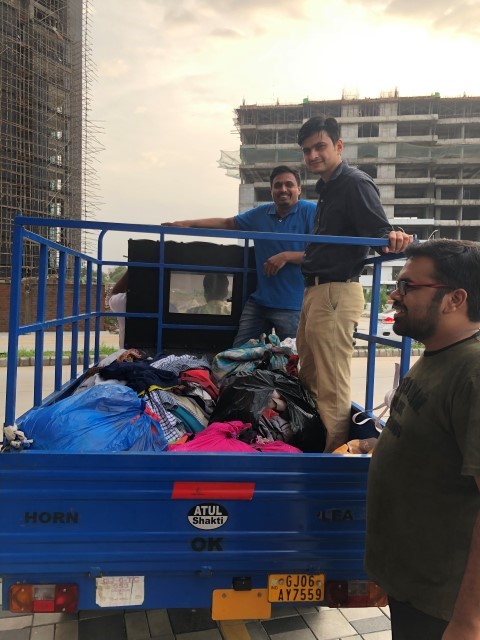 Indian city Vadodara, home to one of Civica's offices, came to a standstill as rains lashed the region without warning. Those living in low-lying areas were left to fend for themselves, roads were completely waterlogged and crocodiles couldn't tell road from river, endangering communities across the city.

Alpa Shukul, Executive Director, has lived in the area for much of her life.

"We've never seen this level of flooding in the last few decades at least. We never expected the damage inflicted and were just not prepared."

As the city recovered and it was safe enough for colleagues to return to the office, Civica Samaritans used their downtime to help clear the local area and support those whose belongings had been ravaged. Over 500 pieces of clothing were donated, and colleagues worldwide are currently fundraising for the Koshish Milap Trust, the company's charity partner in Vadodara which supports those in the more disadvantaged parts of the city.

You can read more about Civica's approach to charity here.