Improve the experience for your students, with our cashless catering system for schools that get them enjoying your healthy meal options, quicker.
Civica Cashless Catering software enables pupils and staff to purchase school meals without needing cash. It provides a safer and quicker break and lunch service with full transaction visibility for parents.
Our technology has been helping schools and education providers improve their catering for more than 25 years. We can help you navigate changing requirements and legislation and cut costs while safeguarding students with allergies, reducing kitchen waste and improving planning.
With features like pre-ordering, menu scheduling and meal deals, you can give students and parents better visibility of their food choices. And thanks to comprehensive admin tools like forecasting and stock management, you can reduce waste and generate savings, allowing you to invest back into the changing needs of your organisation.
We designed our cashless catering software to suit a wide range of public sector organisations. Whether you're a local authority, an individual school, a multi-academy trust, contract caterer or a large university, you'll manage your meal service and gain insights into how to keep improving.
Cloud Cashless Catering for schools
For fast efficient food service and improved pupil safety, choose our cloud Cashless Catering meal pre-order and payment software for primary schools and secondary schools. It enables pupils and staff to purchase school meals without needing cash. This provides a safer and quicker break and lunch service with full transaction visibility for parents. Learn what our cloud technology could mean for you.
Why choose Civica Cashless Catering?
Speed up mealtimes with parental pre-payment and fast flexible EPOS solutions for reduced queues and more transactions
Power free school meal programmes using our data-driven technologies
Protect wellbeing and cater more sustainably with pre-order to cut food waste and support allergies and medical conditions.
Discover the benefits of Civica Cashless Catering's cloud technology
Faster service

Our modern EPOS solutions mean rapid throughput at the till, with a choice of hardware and ID management options, including biometrics. Menus and prices can be quickly managed and centralised across individual or groups of sites. Stock management is integrated and can be drilled down to individual item, giving you complete oversight across your organisation, and comprehensive financial information allows you to create accurate forecasts.

Our hardware includes:

Touch screen Our 15" EPOS touch screen is a fanless and extremely robust terminal used in 24hr outlets. It has an IP65 splash and dust rating, combined with green low power consumption.
Chip and PIN Fully integrated with the touch screen, transaction totals are automatically passed to a wired or wireless Chip and PIN terminal, preventing operator errors.
POSAnywhere Our WiFi-enabled 10" POSAnywhere tablet touch screen is the ideal choice where a small footprint is required. It can be used as a fixed touch screen or removed from its docking station for a mobile solution.
Improved sustainability

With Civica Cashless Catering pupils and parents can choose their meals in advance. This cuts down food waste, reduces your CO2 impact and can increase uptake of your service by as much as 50%.

Primaries benefit from classroom pre-ordering that's fast and efficient for teachers, using a whiteboard browser or any web-enabled device. We also support parental pre-order via our integrated payments options.

For secondaries we recommend our CivicaEats app, which is free for pupils to download. The improved experience helps you compete with off-site options and increase uptake significantly.
Better visibility

Cloud means faster visibility of requirements for caterers that supply multiple schools. It also provides real time data on take-up, FSM and UiFSM for centralised teams.
Lower costs

Secure cloud hosting means faster implementation, improved data security and a lower total cost of ownership. There's no need for dedicated devices or local IT infrastructure. Support and updates are simpler too, with no local IT input required.
Simpler centralisation

A trust-wide cloud cashless system facilitates sharing best practice, the analysis of trends and a top-down approach to managing and your provision across schools in your Trust.
Safer pupils

We integrate with your MIS to mitigate the risks of students purchasing restricted dietary items, keeping pupils safe and your school compliant.
Convenient payments

Choose our digital payments option or integration with your existing provider so parents and guardians can make online payments and keep track of menu choices.
Easier integration

Cloud means easier and more resilient integration We integrate with more MIS, online payment and kitchen management solutions than any other cashless catering provider.
We provide the smart, innovative software solutions caterers need, to keep people fed – quickly, safely and sustainably.
Civica Cashless Catering, Civica Catering Management and Civica Education Payments are a complete solution for public sector catering. Together they deliver peace of mind, help you be more productive and improve experience for those using your services.
James Mealings,
Executive Catering Operations Officer,
Tudor Grange Academies Trust
As an Academy group we are completely reliant upon our till system always working at optimum capacity. The system is very easy for the Till Operators to use and even easier for pupils. It is safe and reduces pupils' risks from having to carry money into school every day. Our group of schools is growing rapidly and as we grow we will use cashless solutions in all new ventures without hesitation.
What we do for the public sector
Local Authority, Catering & ICT Providers

Civica Cashless Catering helps local authorities, caterers and ICT providers manage catering across their estate. You can configure the system to meet each school's demographic, meal numbers and individual needs.

Access sales data on Free School Meals, Universal Infant Free School Meals, subsidised and cash-paying students. This reduces administration and helps you make better decisions.
Primary Schools

Civica Cashless Catering helps manage UIFSM and accounts for the Pupil Premium investment. Parents can pre-order their child's meal choices for complete visibility. Stakeholder reports help you make informed decisions about where to place future spend.
Secondary Schools

Civica Cashless Catering reduces the amount of cash in school, so you can speed up serving times. With each student using the same method of payment, you'll help remove any stigma attached to Free School Meals. The system encourages students to buy food in school, reducing the risk of buying unhealthy items elsewhere. Other features include menu scheduling, meal deals, allergy alerts, pre-ordering and kiosks, alongside comprehensive stock management, forecasting and reporting.
Multi-academy Trusts

Alongside the benefits of our primary and secondary solutions, MATs enjoy enhanced reporting and centralised menu schedules. Stock, menus and prices can be controlled at a MAT or individual academy level.
Further & Higher Education

Streamline your college or university catering with an integrated payment solution. Biometric or card ID, allergy alerts, meal deals and menu scheduling speed up your institution's meal service. Electronic ID powers door access, print management, libraries, photocopying, e-registration, vending and lockers.
CivicaEats mobile pre-order app
These days, we're used to the convenience of ordering food online using mobile devices. CivicaEats brings this experience through the school gates, engaging students, reducing queues and cutting food waste.
Learn more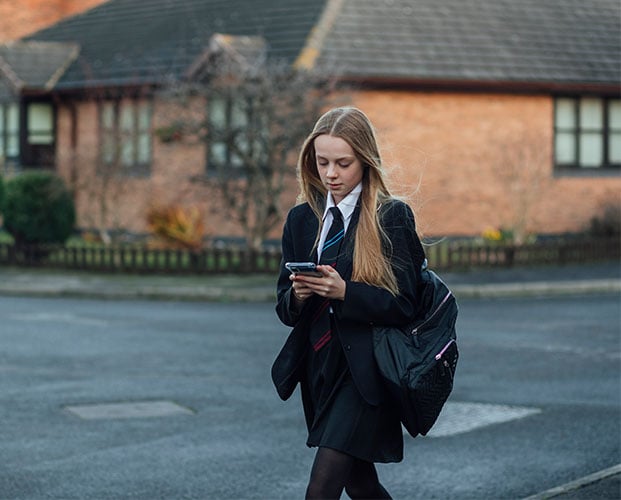 Civica helps Lancashire County Council transform catering operations
Civica Catering Management helps the council to identify and address inefficiencies, boost productivity and increase transparency in school kitchens.
Learn more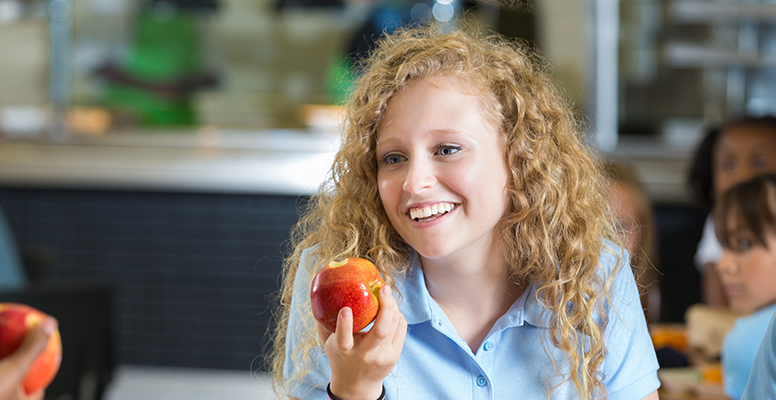 Cashless catering system FAQs
What is a cashless catering system?

A cashless catering system is a digital payment solution implemented in places where food services are provided, such as schools. Instead of using traditional cash transactions, this system relies on electronic methods to manage and process payments.

Key features of a cashless catering system typically include:

Electronic Payments:
Users, such as students or employees, load funds onto their accounts electronically. This can be done through various methods, such as online payments or card readers.
Prepaid Accounts:
Users prepay for their meals by depositing a certain amount of money into their accounts. This eliminates the need for physical cash transactions at the point of sale.
Smart Cards or Biometrics:
The system uses smart cards or biometric information (such as fingerprints) as a means of identification and authentication at the point of sale. This adds a layer of security and convenience.
Transaction Tracking:
The system keeps a record of each transaction, providing detailed information about what was purchased, when, and by whom. This information can be valuable for tracking stock, managing budgets, and analysing food preferences.
Parental Controls:
Parents may have access to online portals where they can monitor and control their children's spending habits. They can set daily or weekly spending limits and receive alerts for certain activities.
Reduced Cash Handling:
Since transactions are electronic, there is less reliance on handling physical cash. This can reduce the risk of theft and streamline administrative processes related to cash management.
Efficiency and Speed:
The use of a cashless system can lead to faster and more efficient transactions at the point of sale. This is particularly important in busy environments like school cafeterias.
Integration with Other Systems:
Cashless catering systems may integrate with other school management systems, such as student information systems, to provide a comprehensive solution.
Who can use Civica Cashless Catering software?

We designed our cashless catering software to suit a wide range of organisations. Whether you're a local authority, an individual primary or secondary school, a multi-academy trust, contract caterer or a large university, you'll manage your meal service and gain insights into how to keep improving.
What are the benefits of cashless catering system?

Overall, a cashless catering system offers a more convenient, secure, and efficient way to handle transactions in food service environments while providing additional features for both administrators and users.

Removing cash from the queue reduces the likelihood of theft and bullying, or stigmatising those on free school meal programmes.

With features like pre-ordering, menu scheduling and meal deals, you can give students and parents better visibility of their food choices and safeguard students with allergies, reduce kitchen waste and improve planning.
How does Civica Cashless Catering software work?

Our cashless catering system for schools integrates with a digital payments system, either from Civica or an existing provider, which parents or guardians use to 'top-up' the student's account online. Meals are then paid for at point of sale using this balance, meaning the student doesn't have to carry any cash. Alternatively, where the pupil is in receipt of free school meals, this will be used to fund the transaction instead. The most popular ID method is biometric cashless catering, which uses a fingerprint to confirm the purchaser's identity.

A big benefit of cashless catering systems for schools is that they enable meals to be ordered in advance. This has been proven to increase take-up and allows the kitchen to purchase and prepare more efficiently. This reduces food waste and associated costs.

Pre-order can often be carried out online by parents via the online payments portal. In primary schools, meals are often pre-ordered on the classroom whiteboard, or any other web-enabled device, early in the school day. In secondary schools, pupils may order online themselves or using our popular CivicaEats mobile app.
Book a demo
By clicking 'SUBMIT', I understand and agree to you using my information to respond to my enquiry and to email me further marketing communications from Civica. You can unsubscribe or select your email preferences anytime through our Email Preference Centre.
Privacy – At Civica we take your privacy seriously. We collect data via our website to operate effectively. We will use the information you provide to respond to your enquiry and to email you further related marketing communications from Civica. You can read our full privacy notice here.