Connecting people and information to transform your services
Digital360 is a single cloud platform combining Portal, CRM & EDM, to deliver the right information in the right hands at the right time.
It empowers the efficient capture, delivery and communication of all customer interactions and service requests from initial point of contact through to successful fulfilment – anytime, any place and across every channel.
Seven reasons to choose Digital360
Delivered in the cloud, providing flexibility, operational efficiencies, cost savings, reduced risk and improved governance
Consolidate software to a single cloud platform, saving money
Scales with your needs to support a single department or the entire organisation
Simple user experience encourages strong adoption, leading to efficiencies and improved service delivery
Increases customer satisfaction and engagement with faster response times
Automation and integration reduces admin and processing times, and increases productivity
Delivers data insight to help you optimise business performance.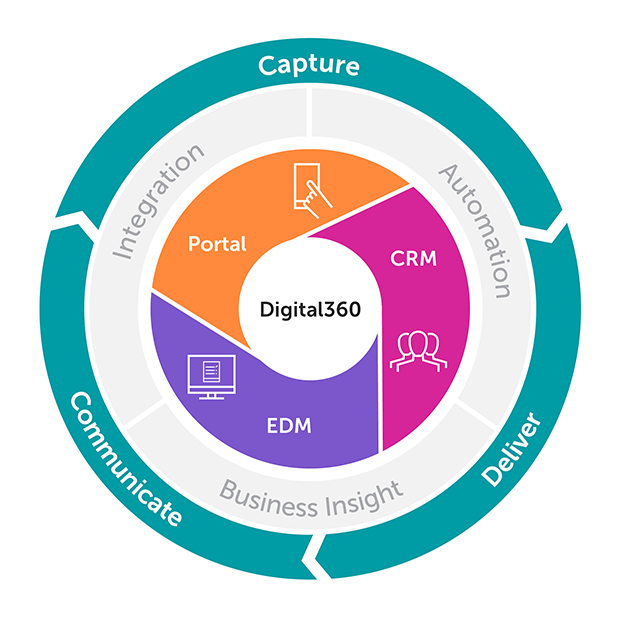 Get in touch to discover how Digital360 can transform your services
By clicking 'SUBMIT' I understand and agree to you using my information to respond to my enquiry and to email me further marketing communications from Civica. You can unsubscribe or select your email preferences at any time through our Email Preference Centre.
Privacy – At Civica we take your privacy seriously. We collect data via our web site to operate effectively. We will use the information you provide to respond to your enquiry, and to email you further related marketing communications from Civica. You can read our full privacy notice here