Civica Showcases Innovative Housing Solution "Cx" and Sponsors Think Tank at AHURI National Housing Conference
Brisbane: Civica, a global leader in GovTech solutions, is thrilled to have participated in this year's AHURI National Housing Conference, where the spotlight was shining on their groundbreaking housing product, Cx. The three-day conference explored the latest research findings, pivotal policy reforms, and best practices in providing housing solutions to Australian citizens.
For the third time at AHURI, Civica's dynamic Cx team presented their revolutionary product, inviting attendees to experience it firsthand at the conference. Additionally, the company sponsored the highly anticipated "Think Tank" sessions; intimate, dynamic, and thought-provoking forums designed to foster critical thinking.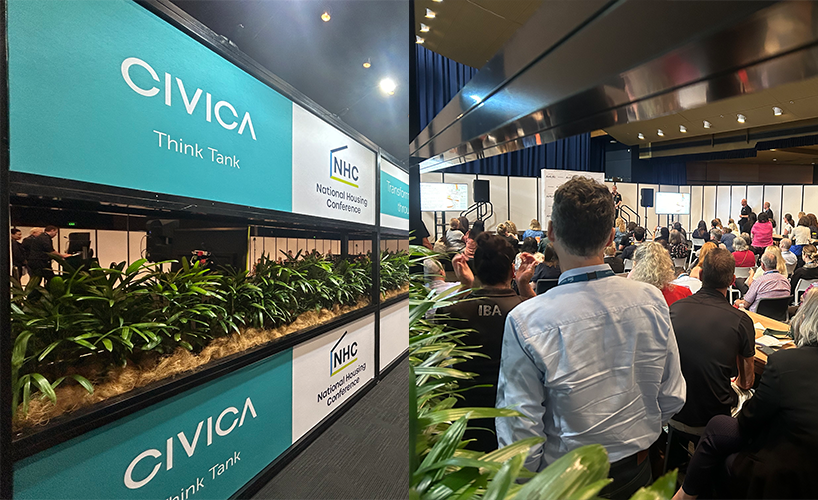 Civica remains steadfast in its mission to drive positive change through its innovative social and community housing platform, Cx Housing. With a longstanding reputation for delivering digital technologies that enhance the lives of over 90 million people worldwide, Civica's Cx Housing platform plays a pivotal role in supporting the housing services of the future, positively impacting over 5 million tenants every day.
Cx Housing empowers housing providers to efficiently manage their expanding asset portfolios, resulting in streamlined operations and cost-effectiveness. By simplifying complex processes, the platform places a strong emphasis on delivering tenant-centric services, thus elevating service delivery standards and forging stronger connections with tenants, communities, stakeholders, and the sector at large.
Civica's list of customer successes continues to grow from strength to strength, and Cx is no exception. Notable additions to its roster of customers this year include Enliven Housing and Believe Housing.
Key features of Cx Housing include:
Anywhere, anytime, any device access.
Improved management of assets, improving the condition of homes for tenants.
Increased efficiency with automation and workflow.
Better representation of tenant voice.
Decreased risk by removing the usage of external spreadsheets and other tools.
Increased organisational visibility.
Civica is unwavering in its commitment to making a tangible difference in the communities it serves. By bridging the gap between housing and people and providing a user-friendly platform for housing management, Civica continues to deliver enhanced outcomes for the public sector.