Dr. Samson Tan is the Head of Strategy for Library & Education at Civica. In his previous role, he headed the Centre for Innovation in Learning at the National Institute of Education (NIE), Singapore.
Since its inception, the Fourth Industrial Revolution (IR 4.0) has been disrupting nearly every aspect of life, including education. While the world adjusted to this disruption, another one struck - the COVID-19 pandemic.
The pandemic has shattered global economies and battered education systems, shutting schools around the world. Even by April 2020, UNESCO had already reported that more than 1.6 billion students in 188 countries in all levels of learning were affected by school closures. Short-term strategies for remote teaching and learning were implemented almost immediately. Coupled with the rise of online learning as part of IR 4.0 even more, teaching and learning are being conducted via digital platforms, resulting in dramatic changes to modes of education (Tesar, 2021).
A speech delivered by John F. Kennedy in 1959 famously recognised the possibilities that would arise from a crisis. He referred to the Chinese concept of crisis, composed of two characters - 危机. On the left is 'danger' and on the right is 'opportunity'.
What do these mean to what we've learned and what we might see by 2040?
'Dangers' in a Crisis
UNESCO has cited a widening gap exposed by the pandemic between students with access to resources and technology and those without access. This highlighted a deep 'digital divide' that will continue to widen into the future. Even if more schools offer online learning, students will struggle to participate without appropriate devices or internet.
In April 2020, the Ministry of Education of Singapore had to loan out 12,500 laptops and tablets, as well as 1,200 internet dongles to students who did not have adequate devices or internet access at home (Ang, April 2020).
The pandemic exacerbated this problem even further for many poorer and rural communities (Lopez, August 2022; Neo & Chi, October 2021). It has been estimated that the closure of schools could cost disadvantaged children decades of wages and lost opportunities, leading them to remain trapped in cycles of poverty for the rest of their lives (Siregar, March 2021).
A global concerted effort is needed to close this ongoing 'digital divide' as we envision education in 2040.
Opportunities in a Crisis
Amongst the constraints and tragedy, there is also a great deal of potential for radical change to learning. The OECD suggests that the pandemic has served as a great leveller, allowing educators, learners, policymakers, and society at large to reconsider the strengths and weaknesses of our education systems.
This may also be the catalyst for overdue reform of our educational system. We have been prompted to question our long-held assumptions about how, when, and where education happens. The role of schools and universities, the distinction between traditional, and non-traditional students have been challenged (Teräs, Suoranta, Teräs, & Curcher, 2020).
We have an opportunity to reconsider not only the role of digital and pedagogical practices, but also the fundamental purpose of education. How might a revised vision of education contribute to the development of a more democratic and fairer society?
Of course, digital pedagogies dictate other norms of social interaction that need to be considered. In digital environments, educators and students face challenges in forming and learning social bonds (Peters et al. 2022).
Perhaps one of the best opportunities to emerge from the pandemic crisis may be the mobilisation of public and private stakeholders to work towards greater universal access to quality education for all by 2040. However, given the data from UNESCO (2021), we still have a long way to go.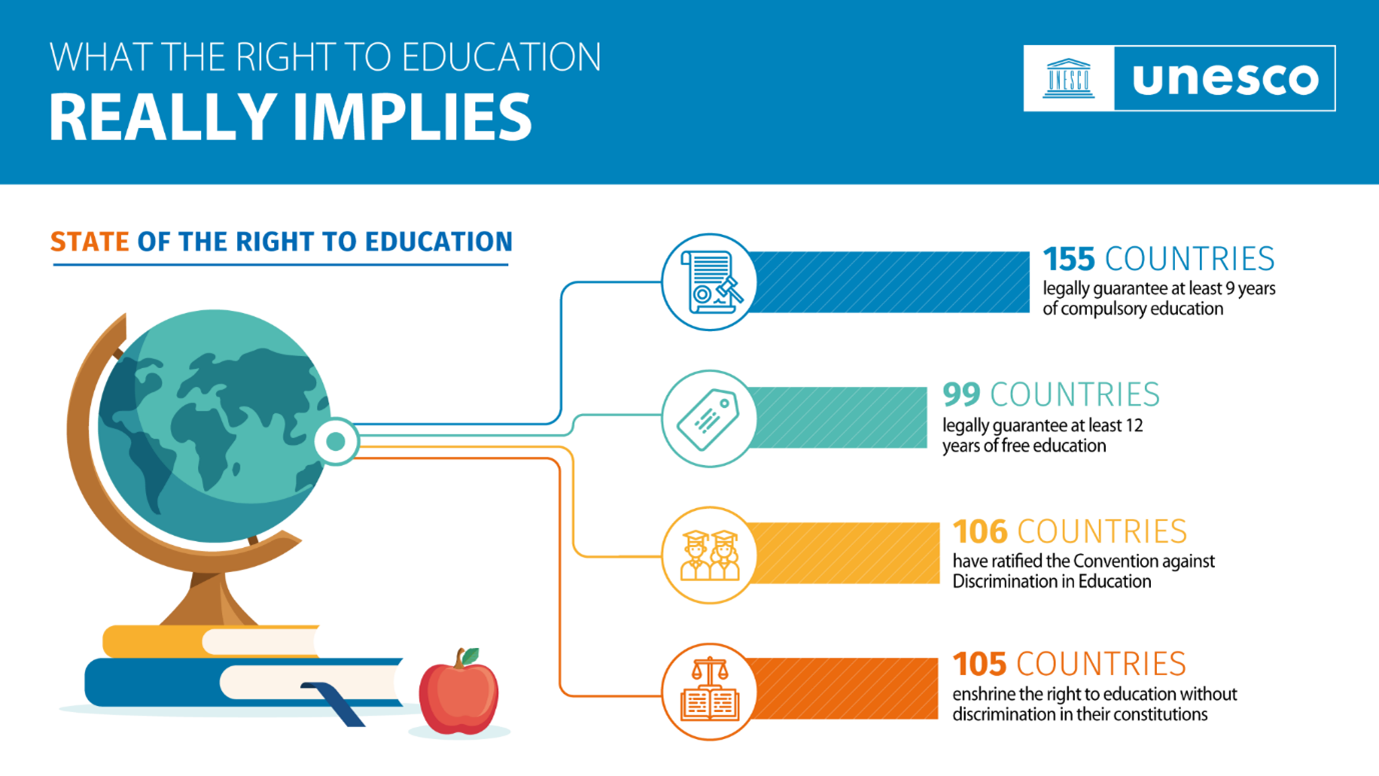 Digital Capabilities for Educators
Many partnerships between institutions and education technology providers have addressed the need for online learning. However, learning sciences and instructional design have become increasingly crucial in helping manage the transition from face-to-face classes to online and blended classes. (Kalantzis & Cope, 2020).
Multimedia production, learning design, and data analytics are only going to grow in their importance. Teachers will need to become even more capable of redesigning their courses and programmes using different pedagogies. This will generate huge demand for teachers to develop stronger digital learning skills. This will be an expectation well into the future.
Edtech start-ups like Akadasia are filling this gap in the education sector by offering affordable teacher professional development. Such solutions provide educators with professional development courses on digital tools to design lessons and access to a network of similar educators. To date, a total of 160,000 teachers across 36 countries are using the company's services (Tariq, Apr 2017).
New Breeds of EdTech
The World Bank supports a global edtech community to explore new innovations, build evidence, and transform education ministries. The new generation of education technologies is transitioning traditional lessons into innovative ones, particularly in developing countries. Using low-cost and readily accessible technology, UpLink provides education to underprivileged students globally (Edmond, Dec 2021).
A low-data learning platform, Ekatra enables students to take micro-courses through text messages. By using micro-learning, institutions can develop and deploy innovative digital learning tools. Through this platform, underserved high school students become career-ready by learning job skills and life skills. The only requirement for accessing Ekatra is a mobile phone with text and audio capabilities. While such learners use basic technology, the development process is automated using AI and machine learning tools, making it ideal for large-scale implementation.
This opens up a fascinating vision in imagining a future where AI and machine learning enable schools to provide low-cost, high-quality education by 2040.
Affordable and Equitable Access
The digital transformation of education will continue onwards. More equitable education in the future demands that we learn from and apply the pandemic's lessons. Our students around the world need a fairer distribution of access to learning, to the internet and to basic devices.
In the past two years Singaporean education policymakers have accelerated plans to provide low-cost personal learning devices to all students at secondary schools and junior colleges (Ang, April 2020; Ng, December 2020). The Education Ministry has even incorporated the experiences of home-based learning to enhance current pedagogical practices and prompt the design of new learning innovation (Teng, February 2021).
Obviously, educators are core to reimagining the future of education. If we give our educators more time and space, they will experiment with better digital learning solutions. Through technology, educators can help students learn more deeply, facilitate effective blended learning, and advance their professional expertise.
We will continue to need to balance the dangers by opening up opportunities to adapt. It means we will all need to learn. As a result we will have created a brighter future for our students around the world.
---
References
Ang, H. M. (March 2020). Secondary 1 students to own a personal learning device by 2024 under new digital literacy measures.
https://www.channelnewsasia.com/singapore/secondary-1-students-own-device-digital-learning-769431
Ang, H. M. (April 2020). About 12,500 laptops and tablets loaned out to students for home-based learning: MOE.
https://www.channelnewsasia.com/singapore/covid19-laptops-schools-moe-education-home-based-learning-765516
Edmond, C. (December 2021). These start-ups are making education accessible using phone calls, texts and WhatsApp. World Economic Forum. https://www.weforum.org/agenda/2020/01/technology-education-edtech-play-learning/
Kalantzis, M., & Cope, B. (2020). After the COVID-19 crisis: Why higher education may (and perhaps should) never be the same. Access: contemporary issues in education, 40(1), 51-55.
Lopez, D. T. (August 2022). Years of Covid School Closures Leave Philippines With Deep Scars.
https://www.bloomberg.com/news/articles/2022-08-11/yearslong-school-closure-to-scar-philippines-long-after-it-ends
Neo, C. C. & Chi, M. P. L. (October 2021). Crisis of a generation: Shuttered schools in the Philippines could mean a lifetime of poverty.
https://www.channelnewsasia.com/cna-insider/crisis-generation-education-shuttered-schools-philippines-poverty-children-2261996
Ng, W. K. (December 2020). Secondary school, junior college students to spend 2 days a month doing home-based learning from next year.
https://www.straitstimes.com/singapore/secondary-school-junior-college-students-to-spend-2-days-a-month-doing-home-based-learning
Peters, M. A., Rizvi, F., McCulloch, G., Gibbs, P., Gorur, R., Hong, M., ... & Misiaszek, L. (2022). Reimagining the new pedagogical possibilities for universities post-Covid-19: An EPAT Collective Project. Educational Philosophy and Theory, 54(6), 717-760.
Siregar, K. (March 2021). 'A lost generation': COVID-19 takes an emotional toll on Indonesia's young.
https://www.channelnewsasia.com/asia/indonesia-covid-19-takes-a-toll-on-young-generation-education-369051
Tariq, Q. (April 2017). Ex-Meta director backs $550k round of teacher upskilling start-up.
https://www.techinasia.com/edutech-akadasia-raises-550000-seedfunding
Teng, A. (February 2021). MOE flexible on students' use of learning devices after school: Lawrence Wong.
https://www.straitstimes.com/singapore/parenting-education/moe-flexible-on-students-use-of-learning-devices-after-school-lawrence
Teräs, M., Suoranta, J., Teräs, H., & Curcher, M. (2020). Post-Covid-19 Education and Education Technology 'Solutionism': a Seller's Market. Postdigital Science and Education, 2 (3), 863–878.
Tesar, M. (2021). Future studies: Reimagining our educational futures in the post-Covid-19 world. Policy Futures in Education, 19(1), 1-6.
UNESCO (2022). UNESCO's response and recovery actions
https://www.unesco.org/en/covid-19?hub=800
---

This work is licensed under a Creative Commons Attribution-NonCommercial 4.0 International License.