Author Bio
Lois Peeler's ancestral connections are Yorta Yorta and Wiradjuri through her mother and Wurundjeri through her father. She is the Executive Director and Principal of Worawa Aboriginal College. Her career spans numerous leading roles and awards working in the Aboriginal community and government sectors. Lois was awarded the 2022 national NAIDOC Female Elder Award.
Australian Aboriginal culture dates back more than 80,000 years. Our People are imbued with an ancient relationship to the land that gives them their sense of being. Our intimate connection to the land has been forged over the eons. It is the basis of our belief system, our moiety system, our lore, our kinship system, our cultural ceremony, our spiritual nourishment and the resting place of our ancestors.
Nurturing the land continues to be a very large part of our responsibility. The land is our greatest legacy and the essence of our understanding of our 'Spirituality'. To us, the land and all things on it have Spirit.
We can learn from the ancient teachings of relationship, responsibility and respect as it relates to the land. To meet the challenges of the future, we also need to recognise the richness and opportunity to live in harmony with our earth. In one sense, we must look back to look forward - giving voice to Traditional Custodians as well as integrating modern science and technology into the care and management of our lands and waters.
In simple terms, we must embrace and design for two-way learning - learning from the past, from our environment and from open cultural exchange. By 2040 we will need a more purposeful process of Caring for Country, one that our schools and communities can own. One that fosters Two-Way education.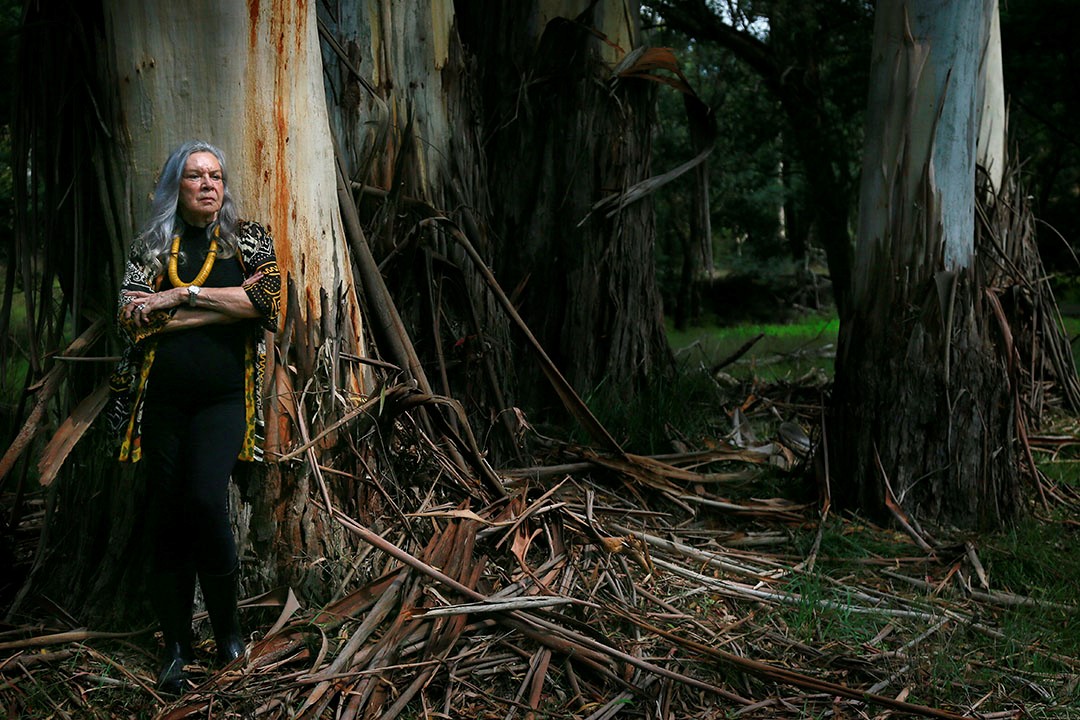 Two-Way Learning at Worawa
Worawa Aboriginal College was established by Aboriginal people for Aboriginal children. It provides holistic learning through integrating academic learning, culture and wellbeing. The pedagogical approach is founded on 'Learning from the Land' – honouring the land and the stories it holds.
Worawa embraces Two Way Learning. It extends learning opportunities to the broader community to build intercultural knowledge and understanding of Aboriginal culture, history and lived experience on a platform of truth-telling. One that contributes to Australia's journey to nation building through an Indigenous Voice to Parliament, Treaty and Reconciliation. To support this, the College has developed a Professional Learning Institute which provides resources and experiences on Aboriginal history and culture. Visitors have the privileged opportunity to walk the Dreaming Trail which introduces the community to a special understanding of the natural world and Aboriginal cultural heritage. The Dreaming Trail connects to the History Walk honouring Aboriginal Change Makers. In collaboration with the Parliament of Victoria Worawa developed education resources based on the stories of Aboriginal Change Makers to go into Victorian schools.
Worawa values partnerships with a number of committed organisations who contribute to the learning experience of students. For example, the University of Melbourne has provided students with an introduction to Gene Technology and the University's School of Computing and Information Systems worked with students in the use of drones and computer programs to manoeuvre drones across the college.
The College property management plan is aligned with Aboriginal values and sustainable land use, including 10 hectares allocated for a koala browse, which contributes to the Zoos Victoria koala conservation program. Plantations of Leptospermum scoparium (Tea Tree) and Eucalyptus globulus (Blue Gum) are part of the College's botanical project to extract essential oils through steam distillation as part of the STEM curriculum.
The College's climate-controlled greenhouse enables propagation of plants used traditionally for food such as Murnong (Microseris lanceolata) Warrigal Greens, Cumbungi (Typha) which were once staples in the diet of Victorian Aboriginal people. These initiatives include a Community of Practice with Aboriginal organisations sharing knowledge and experiences in rejuvenating traditional food plants and exploring commercial opportunities.
Learning our local context and connections is essential. Learning that we have a role bigger than our school, our community, or even our nation should also be a constant point of grounding ourselves in education.
The Power of the Arts
Aboriginal Culture is an oral tradition. Throughout centuries, what is widely known as 'the arts' has been the method of communication used for the sharing of instructive information, ceremonial purposes, markers of sites of significance and records of history from an Aboriginal perspective. The Arts uphold expressions of Aboriginality through traditional rituals and tap into new perspectives and expressions of identity, stories, history, and experiences of contemporary Aboriginal Australia.
The Arts in all forms is core to the Worawa education program. It includes expression through visual, performing and digital arts created individually and collaboratively. For example, students write their stories and use photographic equipment to record activities in the production of the College's annual yearbook. Student-led video productions involve mastering the use of technologies through learning by doing and working together. Major art projects also include the use of student art on fabric that become fashion items, sporting apparel or equipment.
Worawa students come from Aboriginal communities across urban, regional and remote Australia. It is exciting to see girls holding onto culture and sharing traditional dance from areas as diverse as the Kimberley, Elcho Island and Central Desert. They have taken on the responsibilities of being custodians and teachers, honouring and sharing their stories. This has facilitated those with deep connection to culture to share dance and their meanings with those who long to learn, contributing to belonging and a sense of place.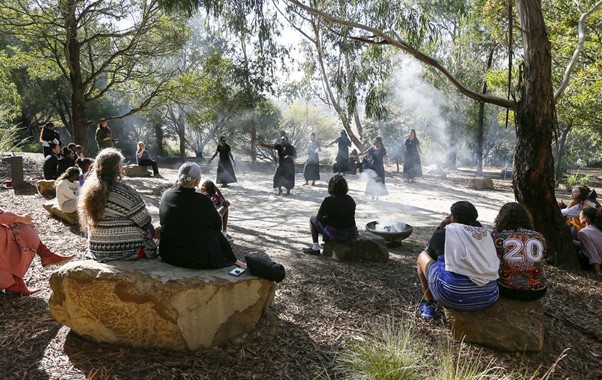 Learning on the Land
Everything about Aboriginal society is inextricably woven with, and connected to, the land. Culture is the land and the spirituality of Aboriginal people, our cultural beliefs and our reason for existence. The Worawa Cadet Ranger provides another means of learning on the land.
Worawa Cadet Rangers undertake training in school, in environmental settings and within work placements, made possible through partnerships with a number of organisations including the CSIRO, Swinburne University, and Healesville Sanctuary. The design of the program combines both traditional Aboriginal perspectives with modern scientific practice, leveraging our place situated alongside an ancient mountain landscape that forms part of Australia's Great Dividing Range.
Focus areas of knowledge of the Worawa Cadet Ranger Program include:
Landscape features and formation processes
Geographical features of the landscape and climate
Interpretation skills with reference to traditional protocols and customs
Use of modern scientific equipment and drones in land management
Processes related to the research of native animals using infra-red cameras
Caring for Country, sustainability and environment.
The University of Melbourne and the Bureau of Meteorology have also worked with Worawa students in STEM related activities which included Indigenous seasonal calendars based on observing the weather conditions and changes in nature.
All these examples bring us back to the core role of Two-Way education. To scale our collective efforts towards 2040 we will need to address our ability to learn from the land. We will need to use a combination of old forms of expression and new technologies of analysis. We will need to acknowledge that interconnectedness is essential for us all.
---
---

This work is licensed under a Creative Commons Attribution-NonCommercial 4.0 International License.