Jan Owen AM is a lifelong learner, leader, entrepreneur, keynote speaker, high school dropout, autodidact, mother, wife, foster parent/grandparent, yogi, meditator, wellbeing seeker. Her passion and work lies at the intersection of community, business, government and philanthropic leadership, investment and collaboration to build a better society for all, not some.
We're increasingly being challenged to deal with disruption as a way of life. The impacts of severe bushfires and floods and the aftermath of COVID continue to affect student learning and wellbeing. We are all looking for more creative, innovative and systemic responses to how we adapt and learn in a new world.
Learning and education are not only a personal passport to opportunities in life, they are keys to a world connected by solutions to our most pressing problems. And yet, Australia's ability to ensure all young people access these opportunities, to unleash our next innovators and creators, may well be left unrealised.
Inequity in school funding, resourcing, quality of teaching, family crises, housing instability, the health impacts of poverty, and inadequate attention to First Nations learning systems lie at the heart of a deep crisis in the Australian education system. It seems we are collectively oblivious to the fact we are one of the most segregated and inequitable education systems in the world.
With this crisis comes an enormous opportunity to rethink the place and role of education and learning.
Making school 'work'
We've always been evolving as an education system. However, we're too often focused on what we need to do to help make school 'work', rather than what we need to do to encompass school as part of a thriving community.
The core idea inherent in formal education is that school is the only place of learning for children and young people. The opportunity for a student to show more of what they know and can do, beyond the formal system, will better enable young people to present their full selves and step up to the challenges and the opportunities ahead.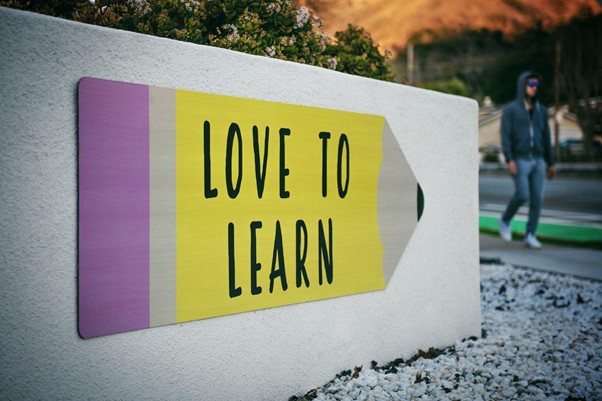 The technology is already done
Our workplaces and everyday interactions are digital, learning is becoming more bespoke with tailored experiences and environments through technology. Workplaces and higher education began to adapt and utilise new learning platforms 6 or 7 years ago as reskilling and upskilling became the norm.
Regrettably, much of schooling is still analogue - are we facing a 'Kodak moment' where the technologies have already moved on from where much of the education and training system is? That millions of teachers are utilising TikTok and YouTube everyday speaks to the gaps in training and access to information on how to teach something very quickly. Learning is about 'just in time' not 'just in case'.
The alliance of allied professionals
Like many professions, the teaching profession is in transition facing both an ageing and exhausted educator workforce with lack of the additional support schools are crying out for. Everything from wellness to mental health and fitness, specialist occupational therapy, speech pathology, disability support, family support, social and youth workers and more. There is, in fact, a deep and rich ecosystem of allied professionals around the education system that is largely ad hoc and often on an as-needs basis rather than fit for purpose or part of the design of schooling.
This plethora of additional support underpins a core foundation of our future education system, one grounded in the realisation that without student wellbeing, there is no learning. This is more than having a wellbeing program brought into school at a special time with a special teacher. It requires us to better understand the social emotional learning needed for teacher training, for parent support and student engagement. Excellent work in this area is being undertaken by the Karanga Global Alliance with 'Life Skills' and 'Social Emotional Learning' emerging in acknowledgement that academic skills alone are not enough to be happy and successful in school, work and life.
The big five changes to our ecosystems of the present-future
In order to reach 2040 with a relevant, adaptive and valued education system in Australia we must double down and accelerate across five fronts of our emerging learning ecosystem.
1. The role of student-centered and student-led learning.
Students want to be engaged in the design and delivery of their learning. We can begin this by giving students a variety of places, platforms and ways to learn, including ways to collaborate and work with others. We'll then need to validate, recognise and value where and how students learn.
For example, how is education more culturally responsive? How does the current learning system respect the self -determination of First Nations communities? Or recognise the daily lived experience of a student who cares for a parent with a disability? Our current education systems are unable to embrace diverse learning experiences gained in life beyond the classroom.
2. The coalescing of schools, industry, business, vocational and tertiary sectors to design clearer pathways for students.
As the world of work transforms, so too our learning system needs to ensure there are more porous boundaries and seamless pathways into study and work. Being a 21st century employer, employee, education or training provider means learning in the 'flow of work' through learning environments which are combined and connected, rather than centralised and controlled.
3. Regenerating our learning environments.
We need to rethink and redesign the role and place of schools. The hybrid learning environment is rapidly evolving and full of exciting possibilities. There is no reason why schools can't be more open in terms of their utilisation of different spaces such as co-working environments. We need to let go of being attached to a school, locked into a piece of real estate. We can create a much more fluid system that supports an individual's bespoke learning journey.
4. Rethinking the role of the teacher and wider allied professions that support education.
The role of the educator has become even more complex - teaching, curating, brokering and interacting with students, parents, colleagues and allied professionals. We need to think more about coordination of these services and professionals, which means we also need to address the crucial role and identity of the educator.
5. We'll need to navigate the political domain and be firm on what it takes to actually lead a national process of transformation.
Singapore inspired the world with a 50-year plan built on their most valuable resource: their people. They realised to unleash the potential of this precious asset they would need a 50 year investment in education and learning. This collective mission meant that Singapore was able to achieve many of its goals beyond their original aims and is currently developing their next 50 year plan.
By comparison, in Australia our primary focus for the past 50 years has been the resources under the ground. We need to understand that our most precious resources for this century are sitting in our classrooms. We need to accelerate our investment in human capital, in our skills and our capabilities for innovation.
There are significant opportunities to tap into the collective capabilities of the nation across all five interrelated ecosystems in Australia. All of them centre on better education and our ability to learn. At Learning Creates Australia we're working across these areas with a powerful alliance of people, schools, organisations, and institutions.
How might we paint a picture of a compelling future for education? How can we develop a future where learning is at the heart of a vibrant nation?
We'll need collective courage and imagination. We'll need to bring both new and ancient knowledge, our collective intelligence and radical collaboration to facilitate the change.
We'll need conviction about the decisions we make and a vision of what we can become. It means that by 2040 we could have nurtured the natural resources of our people, built on the talent and creativity of today.
---
---

This work is licensed under a Creative Commons Attribution-NonCommercial 4.0 International License.