Civica Education Suite (CES)
The Civica Education Suite is Civica's newly developed and 100% web-based solution for Australian schools
A complete cloud-hosted school management solution
Our comprehensive Education Suite brings together essential information management and teaching tools to provide the systems foundation to drive school improvement and efficiency.
CES is our latest web-based and cloud-hosted school management solution for the smallest school of 20 students, to our largest customer of 1,600 schools - and everywhere in between. It provides anytime, anywhere access from all devices and is delivered from Civica's secure Australian data centres.
Use of the system is simple for teachers, parents and students and this will create efficiencies for the school when it comes to collecting, managing and using their data. Educational leaders are able to use our analytics tools to interrogate the data captured, and in turn be sure that they are making data driven decisions for the students and their school.
Whatever your role in the education community, you can be assured that the Civica Education Suite was designed to allow your organisation to make the most of the data. This ensures that each person will get the maximum possible value from the solution.
Cloud solutions to fit every school
Our SaaS solution will reduce your infrastructure costs and provide a secure, resilient, scalable environment that Civica will manage on your behalf. This leaves you free to manage your organisation and deliver the best possible experience to your school community.
Why choose the Civica Education Suite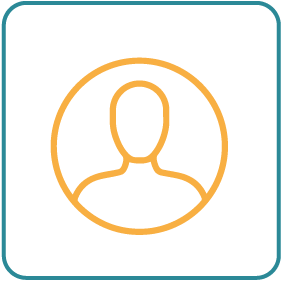 Single identity management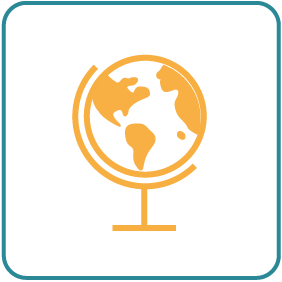 System wide or individual school management.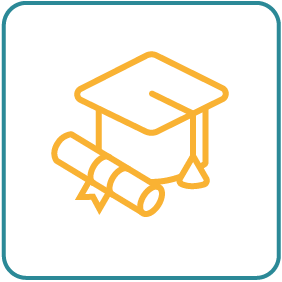 Shifts the focus from school admin to teaching and learning
CES modules available for purchase:
The following modules are available for CES. You can choose to implement all, or start with several and add on:
School Administration
Next generation web based school administration
Civica's educational expertise has evolved from the development, implementation and support of five different school management solutions, deployed across Australia over the last thirty years. This expertise has driven the development of our next generation enterprise school administration solution with functionality continuously refined through engagement with our Australian educational customers.
CE School Admin has an intuitive and easy to use interface
The Central Person Store is the foundation of our solution. This person centric design matched with the efficient data structures which underpin the Civica Education Suite. It provides all of the functionality required to deliver an efficient and powerful school administration solution which is designed to improve the way your school operates.
CE School Administration gives you:
A comprehensive and powerful web based school administration system
A person centric design with information only entered once
Deep Integration with other modules from the Civica Education Suite
The ability to manage enrolments quickly and easily
The ability to manage current and future students
The ability to manage all family information
The ability to manage all staff information
Flexible reporting tools and a comprehensive range of standard reports to support your school
Finance & Billing
Next generation school finances made easy
Civica Education has built on our school finance expertise over the last thirty years and we have been leveraging all of this knowledge in our new CE Finance and Billing modules.
We know in some schools there is a requirement to support non finance specialists using a school finance system which is accessible, forgiving and intuitive. At the same time the system needs to be powerful enough to meet the complex needs of bigger schools and jurisdictions who are running large scale finance operations.
CE Finance and Billing delivers an integrated education specific solution, which is accessible at all levels, with a solution that speeds up finance processing, and integrates with the rest of the modules of the Civica Education Suite. This means that no matter what your size, CE Finance allows you to operate more effectively and efficiently, and giving you complete peace of mind around your financial operational and reporting requirements.
CE Billing is an integrated school specific and flexible billing module.
CE Finance is configurable to a school's requirements and is an evolution of our Maze Finance system which is already used in over 2,000 schools. We've taken the best of Maze Finance, added a range of improvements, and made it all accessible via a web browser.
CE Finance gives you:
A comprehensive and proven school specific finance system with a powerful and flexible billing module
Browser delivered with secure local or central deployment options
Deep Integration with Civica school management systems or other third party systems
Multiple previous years history
Processing in more than one period
'One Click' error corrections
Bank statement import and auto-reconciliation
Add notes and electronic attachments to transactions or accounts
Accurate cash flow reporting to give current and estimate cash position at any point in time
Ability to import and export data quickly and easily into a range of applications
Integration with CE Analytics including budgeting and forecasting
In addition to the above, our solution provides the option to operate as an enterprise finance solution, which provides:
The option to manage a register of approved suppliers
Centralised control over open/closed financial periods
Centrally managed data submissions
Centralised financial reporting
Teacher Toolkit
A better toolkit for teachers
Our new solution provides an intelligent and modular set of teacher tools which streamline administrative classroom tasks and support teaching and learning.
We strongly believe in designing our solution for the device that is most suited to the task, which in the case of our Teacher Tools is mobile devices of varying sizes.
Everything is only one or two clicks away:
A dashboard with widgets provides immediate access to information
A flexible task list to guides teachers to make it easy to keep on track with administrative tasks
Class lists and information with student photos, behaviour summaries, attendance summaries etc
Timetables and Calendars
Student Profiles, which provide access to all student related information in the one place
Results entry for reporting to parents
Timetabling
CES Timetabling simplifies primary and secondary school scheduling
CES Timetabling is Australia's first and only fully web-based enterprise Timetabling solution for both primary and secondary schools. We're proud to say that CES is the only system that can provide schools with a complete admin/billing/finance/timetabling solution using the latest cutting edge technology.
With a brand new drag and drop interface, our Timetabling module guides your timetable expert through the process of configuring and generating school timetables.
With over 35 years of experience in timetabling, our solution uses successfully tested algorithms to automate great timetables for all occasions.
Importantly, our latest timetabling solution has been developed with constant input from school timetable experts in focus groups and feedback sessions, which ensures that it ticks all of your boxes.
As an integral part of the Civica Education Suite, it means that all of your school's essential data is stored in the one system, with no need for third party products or the need to import data.
CES timetabling brings you:
A complete web based school system comprising

admin, billing, finance and timetabling

A modern web interface that doesn't compromise system performance
Significant time savings in timetable automation
Greater flexibility with version control to create multiple copies of timetables
Drag and drop functionality to easily and quickly create timetables
A Timetabling solution to manage simple to the most complex scenarios
Additional management for covers, events and exam timetables
Ability to work on your timetable from any internet connected location
Designed to work with all of the major school management systems
Academic Reporting
Our Academic Reporting module is a fully configurable solution for Primary and Secondary schools.
For administrators it provides:
Flexible setup to report by subject class (for Secondary Schools) or by roll group and learning area (for Primary Schools).
Fully configurable for each reporting period and year level, providing full control over how each subject or learning area is reported on
Standard report templates that can be tailored
Preconfigured workflows that manages the whole process from data entry, data checking to print readiness and the actual print process
Academic Reporting Dashboard to assist with the management and tracking of all reporting related tasks
For Teachers:
Automatic reminders for due dates via the Tasks List
Super-quick access (one click!) to results entry from your dashboard
Quick and easy data entry
Access to student information (contact details, medical, behaviour records, attendance details, timetable, assessment results) in the collapsible student profile, whilst entering assessment results
Central Person Store
Managing data and entities effectively
The Civica Education Suite has been developed around a Central Person Store. This provides us with the ability to track individuals and their involvement with one or more schools. We can look at a single person and see what roles they currently hold or have held across all the schools that are part of a single CES deployment. This is important because it provides you with a clean data and comprehensive and accurate information about all the individuals that your school or schools are dealing with.
This core information can flow seamlessly into other applications that have been integrated into the Civica Education Suite, providing you a single point of truth and ensuring all your systems are updated correctly and are up to date. This means you can have peace of mind the data you are looking at is accurate and it saves you time since you only have to enter it once.
CE Central Person store has a person centric design matched with efficient data structures which underpin the Civica Education Suite. It also includes a front end web application which provides tools to manage duplicate person records.
CE Central Person Store gives you
A robust backbone system for managing data and entities
Deep Integration with Civica Education Suite or other third party systems
An efficient way of managing data and entities
Bi-directional connectivity
A purpose built integration layer which is flexible and powerful
Interoperability using common standards
Business Intelligence
Evidence based decision making for your school
Our Business Intelligence solution is powered by Yellowfin, a powerful and leading BI solution with a world-wide user base.
This module can be configured to sit across a single or multiple schools and provide access to analyse enrolments, waitlists, student behaviours/attendance/results, financial performance etc.
Our school BI solution puts information at your fingertips and provides answers to questions that you haven't even thought of yet.
Frog Learning Management
CES provides deep integration with Frog Learning, ensuring a simplified and streamlined user experience for teachers.
Spydus Library Management
The Spydus Integrated Library Management System is used by schools and public institutions worldwide.
The partnership with Civica, coupled with the committed and capable members of my team, enabled a very cost effective migration and implementation which also provided learning and development opportunities for department staff. The end result has been the smooth delivery of a very complex project with little or no disruption to schools and students.
SATPINDER DAROCH, CHIEF INFORMATION OFFICER, NORTHERN TERRITORY DEPARTMENT OF EDUCATION
Find out more about how Civica can transform the way you work