Optimise your fleet and delivery operation.
Get the most out of your fleet assets, improve customer satisfaction and reduce cost per journey with TranSend, our unique platform for fleet and delivery management.
In the cloud, its fleet management software, electronic proof of delivery software (ePOD) and route planning software simplifies compliance management, minimises vehicle downtime and reduces running costs. You'll capture indisputable proof of delivery to speed up invoicing, keep customers up-to-date to deliver a better service and remove paper processes to boost productivity.
Rachel Rogers,
Marketing Manger
at Cladco Profiles Ltd
Using TranSend, we've eliminated paper processes and doubled our delivery output.
Whether you're maintaining vehicles, managing deliveries while trying to use the best route, your employees can send and receive information using a mobile device. By removing paper and manual processes, everyone has access to the latest information so timely decisions or actions can be made.
Key benefits:
A single platform
Reduce the number of suppliers, systems and processes to save costs, reduce administration and increase productivity. Plus, It'll be easier to train new staff.
Smart technology
Using the cloud, you can work from anywhere using any device. Stay connected with your team, drivers, suppliers and keep customers up-to-date with the latest information.
Better data insight
Be proactive and plan ahead with TranSend. Prioritise resources better to minimise vehicle downtime, helping to ensure you have the right vehicles, for the right job.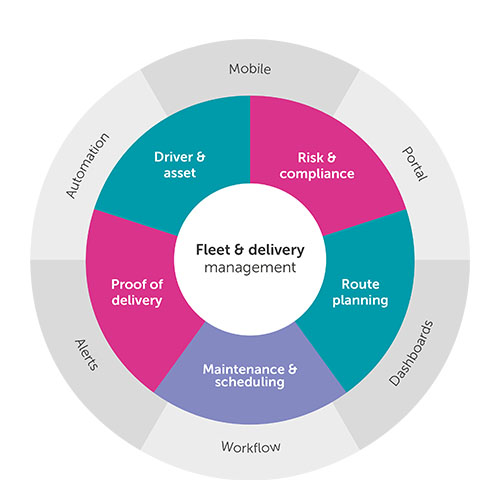 See how our software will benefit your organisation:
TranSend Fleet Management

Keep your fleet compliant and on the road. Whether you manage your own workshop or outsource to third party suppliers, you'll have a single view of all your assets including real-time vehicle statuses, maintenance schedules, fuel and whole life vehicle costs. With better data insight and using automation, you can minimise vehicle downtime to boost productivity, reduce risk, save costs and improve sustainability.
TranSend ePOD

Keep track of your deliveries, at all times. With complete visibility and control of your deliveries, you can increase productivity, invoice same-day to boost cashflow and improve customer satisfaction. Specify driver instructions for each delivery to provide consistent services whether you're using internal, new or agency drivers. Using any device, you can capture indisputable proof of delivery and update customers instantly; reducing claims and delivering a better customer service.
TranSend Route Planning

Keep mileage down to save costs. Automatically selects the most cost-effective route to save time and maximise drive and vehicle resources. You can match the right resources based on vehicle capability, on-board equipment and driver skills to the needs of each delivery. Make last-minute route changes, create ad-hoc collections, and keep customers informed with the latest ETAs.
Data: the key to fleet electrification
Decarbonising transport is high on the agenda. Civica's Keith Hawker discusses how fleet managers can build a robust electric vehicle (EV) strategy with their fleet data.
Read more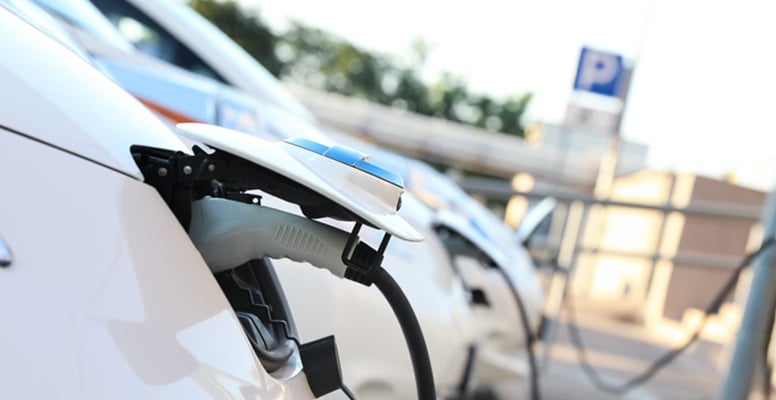 Cladco increased productivity by 125% using TranSend
TranSend ePOD and Route Planning eliminates paper processes, cutting delivery time by 60% and saving 350 hours of administration time, per month.
Find out more