Well-handled customer feedback, complaints and issues can result in fewer service issues, lower operational costs, and improved performance.
With over 20 years of continuous development and expertise, iCasework can help you provide a better service for your customers. Our cloud native platform has been empowering organisations to achieve their goals and help improve their case management. Integrated intelligent automation can help you deliver the right outcomes in a consistent and timely way.
Giving a voice to communities fighting global poverty
Christian Aid's new feedback collection solution is helping to shape future relief and development programmes across seven countries.
Read their story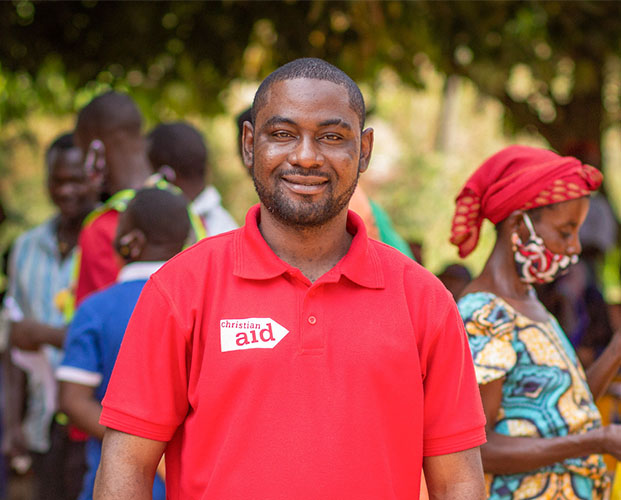 Why choose iCasework?
Capture data across multiple channels including: web, phone, email and social media
Simplify, automate and consolidate management and tracking of all information for each complaint or feedback case
Improve the efficiency of case-related communication by automating and integrating correspondence across all channels
Increase your service quality with analysis and reports providing vital case intelligence.
iCasework for Complaints Management

Customer feedback is crucial for making service improvements and changes. iCasework for Complaints Management is designed to consistently and effectively capture, manage and learn from customer feedback.

Key features:

Meet regulatory compliance requirements or voluntary codes of practice for complaint handling
Empower customer engagements by offering multiple case creation channels
Power your team to work collaboratively, efficiently and effectively through a simple-to-use interface
Increase team efficiency through communication management and automation to focus on more important everyday tasks
Raise standards by obtaining the knowledge and reporting needed to meet regulatory requirements
Identify and act upon likely dissatisfaction with automated analysis and custom reports
Configure with ease to define service structures, control access, update drop-down list values, and much more
Go live faster through a template system providing a blueprint of the solution for your sector.
iCasework for Data Protection Management

iCasework for Data Protection Management manages and reports on cases under the General Data Protection Regulations (GDPR). It also supports the management, analysis and notification of security breaches.

Our solution provides workflows to manage individual rights including the right of access, rectification, erasure, restrict processing, data portability, object and security breaches.

Key features:

Providing everything you need to manage and control your organisation's data protection, enabling your team to work efficiently and effectively
Seamless integration of customer identity into case management workflows which supports multiple means of verification
Built-in data delivery processes allowing your customers to securely access password-protected content and avoid the risk of data transfer outside the system
Identify areas most likely to cause dissatisfaction with automated analysis, custom reports and real-time alerts.
iCasework for Human Resources

Employee relations teams handle a wide range of cases that must follow the correct policy. iCasework allows your HR team to effectively log, manage and analyse their casework, ensuring processes are handled consistently and within timescales.

Key features:

Generate automatic responses, acknowledgements, and other correspondence using configurable templates
Identify and classify information received at both team and corporate levels, with automated management reporting pinpointing common requests
Capture requests from all channels using forms designed to log requests across websites, contact centres, web-based staff portals and mobile devices
Monitor progress with management reports and dashboards
Respond in time with team communication tools and direct alerts by email, SMS or RSS when timescales are not met.
We were looking for a highly secure and flexible system to support the best outcomes for our customers while being easy to use for our employees. iCasework will allow us a fuller understanding of the nature of complaints and help us build on improved services for all customers in the future."
Anthony Thomas, Head of Customer Assurance at Admiral