Less than 20 days to go for Civica London Marathon Team

The team are focused on gradually running more and more miles as they build up to the gruelling 26.2 miles on the 28th April. Come rain, wind or snow the team have put on those trainers to continue with various training programmes. The commitment is so intense that two of our team members took their running shoes on holiday. Despite the training being incredible difficult and time consuming, the end is very nearly in sight. All we need now is raise those very important funds for NSPCC to help transform the lives of vulnerable children.
The team would welcome any donation you can make https://uk.virginmoneygiving.com/CivicaMarathonTeam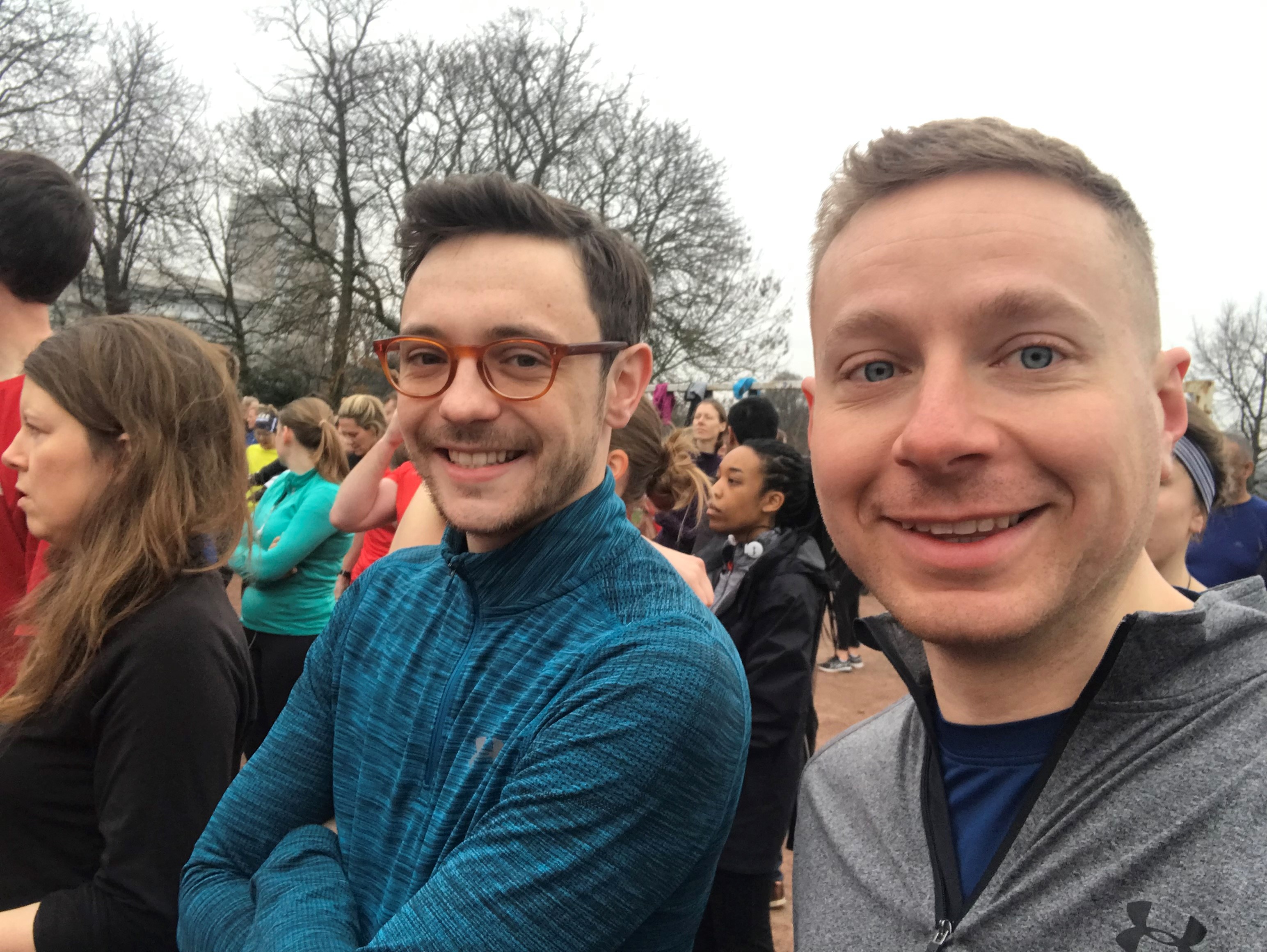 Samuel Wilding
"My approach to training for the Marathon was until recently a little relaxed. The realisation that we are raising money for such a good cause, contributing significantly to vulnerable childrens' lives has motivated me to push harder and get more miles in. I have even forced my housemate to join me on Saturday morning runs, as pictured he seems pretty happy about it. Alongside this I've been busy organising a charity silent disco back in my home town to raise some cash, I'm hoping to raise at least £1,500 on the night to help towards our team target".
Christine Grange
"This is the face of someone that has just run 16 miles and it was not a fun experience. I am not expecting the facial expressions to get any better in the coming weeks. Since January I have run over 200 miles and the longest run I have completed was 17 miles at the weekend. On the upside, I can pretty much eat what I like and have managed to still lose weight. Every time I step out for my training I remind myself that the most important thing is to raise money for a great cause and get across that finish line. I might not be keeping up with my colleagues and running at a blistering pace, but I am determined to get across the finish line".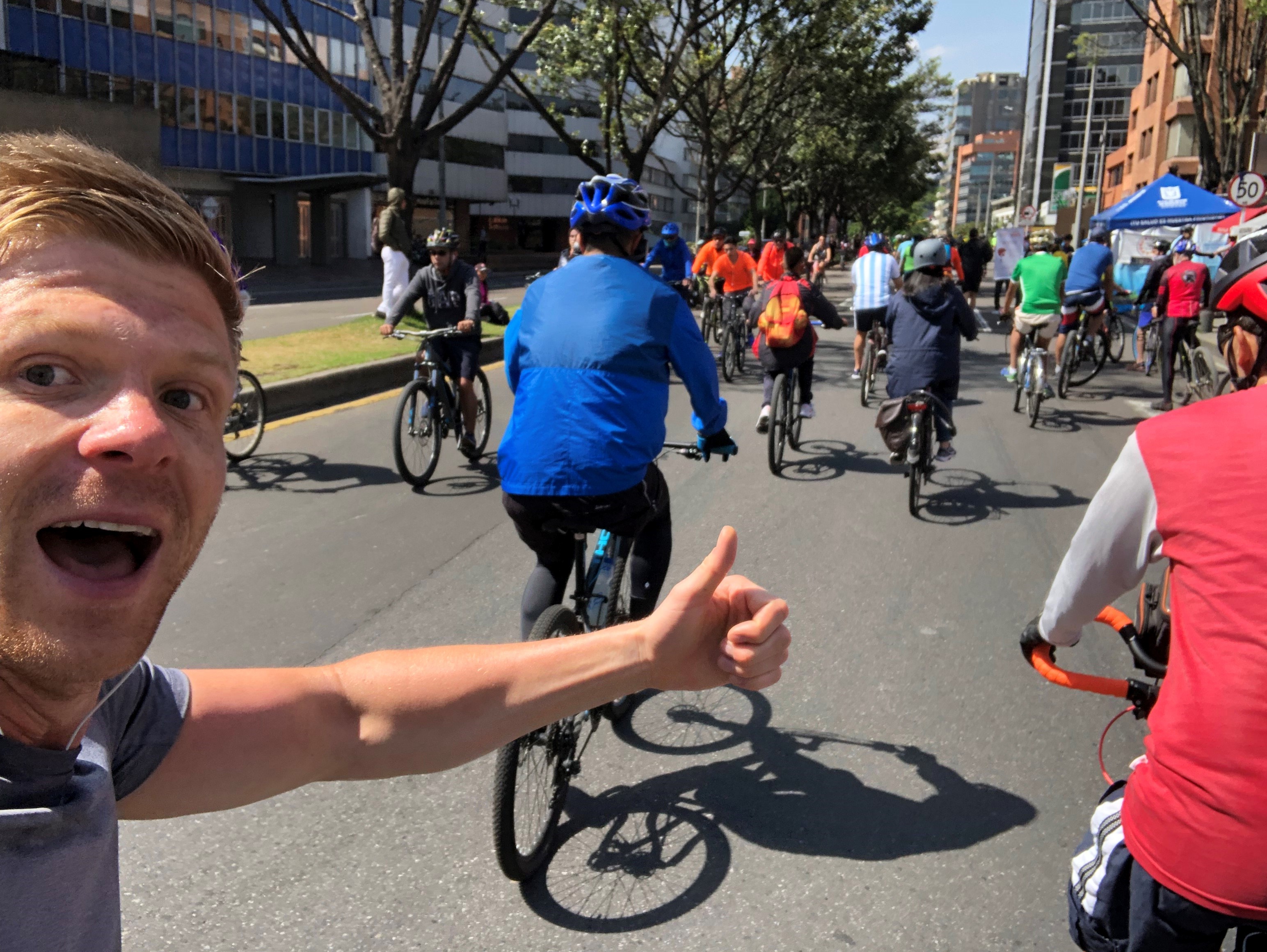 Troy Rouse
"Just about managed to keep the training going while on holiday in Mexico and Colombia, joining in with a running and cycling event in Bogota one Sunday helped. The heat obviously made it even harder but can't complain ! "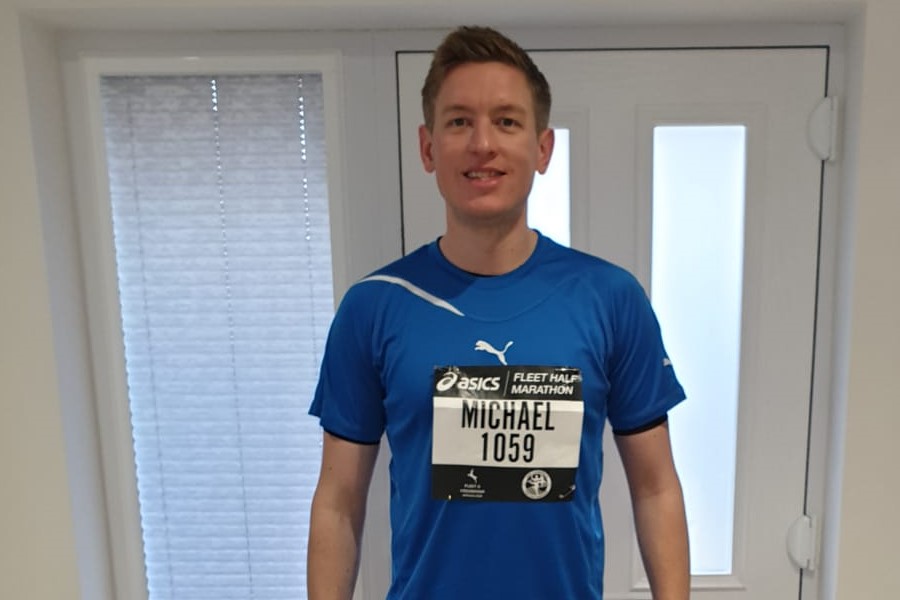 Michael Burbidge
"Since our last update the training has really started to ramp up and it is hard!! The miles are piling up now and the long runs are getting tough. On Sunday 17th March, I took part in the Fleet Half Marathon (which I now consider a 'short-run') and it was a great event. It was fantastic to run with thousands of other runners and get cheered on and that motivation made a huge difference. To date my furthest run is 18 miles, and I need to do a cheeky little 20 mile run this weekend, as we're really into the deep end now. Knowing that I'm doing this for such a good cause is making all the difference and forces me to get on and do it despite the storms, hail, rain, cold, aches and pains that go with it ."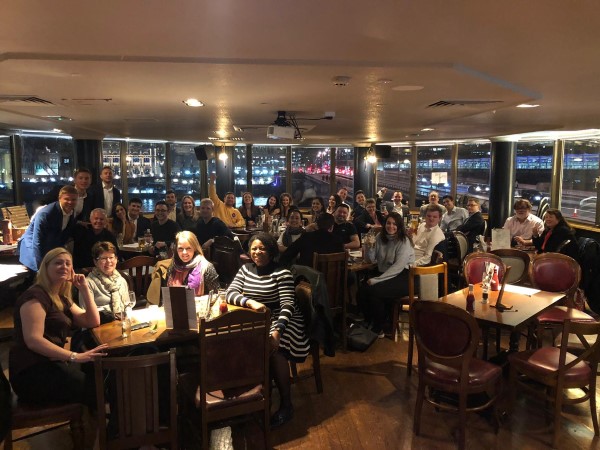 Quiz Night
"The team hosted a quiz night. It was a great night, and it was good to see everyone getting into the spirit of things and we raised a very impressive £900 towards the NSPCC! Congratulations to team Where's Caroline, who won the quiz with a 10 point cushion and were very worthy winners. Well done !"