Make the most of our experience to manage your voting process smoothly and deliver results that everyone can trust.
Formerly known as Electoral Reform Services (ERS), we combine the expertise and experience of our dedicated advisers with unrivalled in-house resources and innovative digital solutions to help you plan your election, manage your data securely and engage your voters to maximise turnout.
From trade union ballots to AGMs, BID ballots, party leadership elections and public votes for broadcasters, appointing Civica Election Services as your Independent Scrutineer or Returning Officer helps you bring consistency, integrity and transparency to all aspects of your election or ballot.
Why choose Election Management?
Unique in-house resource ensures a smooth, efficient end-to-end process
Helps engage your electorate to maximise turnout
Brings independence, impartiality and integrity
Our election management services include:
Independent Scrutineer

We act as Independent Scrutineer to a wide range of organisations from trade unions and professional bodies to private companies.

Election Process - reviewing your procedure before the election to ensure you have the correct processes in place for a secure and accurate ballot.
Ballot Administration - overseeing the production and distribution of the election material to all eligible voters and ensuring that the votes cast, whether electronically, in person or by post, have been accurately recorded and counted.
Scrutineer's Report - reporting on whether any relevant rules or legislation have been adhered to. This is particularly the case for some trade union ballots, where the requirement and role of the Independent Scrutineer is set out in the Trade Union and Labour Relations (Consolidation) Act 1992 (TULRCA).
Results - conducting a final check of your results to ensure they bear scrutiny.
Returning Officer

The Returning Officer has overall responsibility for the conduct of an election, ballot or other voting project but may delegate some administrative responsibilities to an Independent Scrutineer. The role requires knowledge of the relevant legislation, rules and procedures, as well as the experience to deal with the issues that may arise. By appointing us as your Returning Officer, your organisation is assured of this expertise, independence and impartiality.

As your Returning Officer, our role can include:

Election arrangements - determining the details and timings of the electoral event.
Nominations - validating nomination forms received, determine eligibility of candidates and check the terms of correspondence issued in respect of each nomination.
Appeals and Complaints - handling any appeals or complaints during the course of an election, determining their validity in accordance with the rules, and communicating with all parties in respect of each case, the decision and the reasons.
Procedural issues - making judgments on procedural issues or errors that may arise during a ballot, and considering all matters arising in the wider environment in which the electoral event is being conducted.
Results - declaring candidates elected or options selected.
AGM and Proxy Voting

Ensure the voting element of your event runs smoothly and minimise the risk of results being challenged. Our impartial, expert advice and project management delivers robust and secure voting for your General Meeting, with a smooth, intuitive experience for your members.

We can support you with:

Pre-meeting Proxy Voting – design, print and mailing of voting materials and other literature, with secure, in-house response handling.
Digital Democracy – secure, customised online proxy voting and AGM platform.
Voter Registration – authenticate voters in meeting prior to voting.
Co-ordination of voting at AGM – count, adjudication and verification of vote cast in the meeting, provision of a certified independent scrutineer's report.
Handheld voting – Enable attendees to vote at your meetings, AGMs, conferences and events with our handheld voting devices, delivering a fast and easy process, real-time results and no paperwork.
Data Management and Engagement

We help organisations to engage their electorate, capture interest early and maximise turnout through effective, secure data management and communications.

Communications - engage your electorate through well designed, compelling communications to help maximise turnout.
Data Cleansing - ensure election materials are only sent to those eligible to participate and reduce unnecessary postage costs.
Data Capture – capture data for elections administered online, from the vote data itself and email addresses for future projects to requesting demographic information at the end of the voting process.
Voter Insights - understand your electorate better to more effectively target communication and engagement strategies in your next ballot or election.
Vote Auditing & Verification

We have been trusted to provide verification services to broadcasters for public votes, live broadcasts and award ceremonies for over two decades, bringing unrivalled integrity and assurance to results.

We have adjudicated over 200 live broadcasts, including the Brit Awards, Big Brother, BBC Sports Personality of the Year and the Comedy Awards.

Our extensive experience ensures we understand the risks associated with high profile awards. We pride ourselves on having rigorous processes in place, providing the confidentiality and security required.

Our end-to-end verification and auditing services also include:

Due Diligence Audits - for clients scoping new third-party suppliers of premium rate telephone services.
Review of methodology, processes and systems
Scrutiny of use within programmes and during promotional airtime
Robust analysis of procedures and controls
Audit reports - for broadcasters to improve their internal processes as well as by industry regulators for compliance purposes.
We received prompt communication from Civica Election Services. They made it easy for us to liaise with them and plan our ballot. On the day everything went smoothly - thanks!
Civica Election Services
Making democracy happen - the UK's leading provider of election services, with over 100 years' experience of administering elections, ballots and consultation processes
Back to Civica Election Services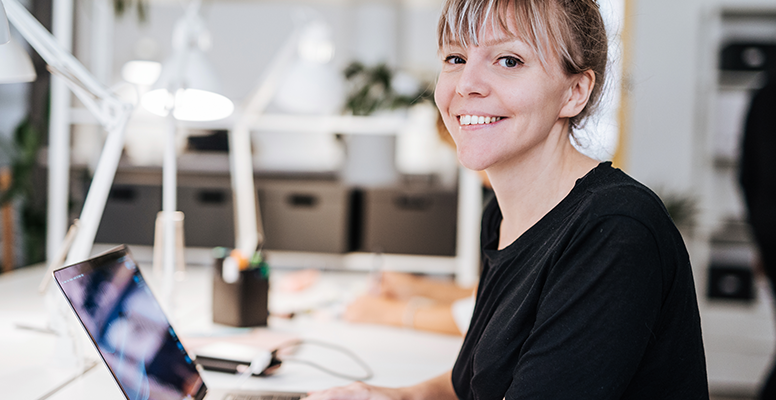 Request a call back
By clicking 'SUBMIT', I understand and agree to you using my information to respond to my enquiry and to email me further marketing communications from Civica. You can unsubscribe or select your email preferences anytime through our Email Preference Centre.
Privacy – At Civica we take your privacy seriously. We collect data via our website to operate effectively. We will use the information you provide to respond to your enquiry and to email you further related marketing communications from Civica. You can read our full privacy notice here.