Fewer systems, more benefits: centralisation in multi-academy trusts
Our cashless catering software and EPoS systems for education are helping make lunchtimes faster, safer and more cost-effective for more than 1,500 schools and colleges across the UK. Our technology:
Supports healthy meal choices and student wellbeing
Protects students from allergens
Ensures legislative compliance
Improves parent engagement and convenience
Speeds-up the lunch queue
Reduces food waste
Ensures security with contactless ID management.
More schools, more systems
When a school joins a multi-academy trust (MATs), it inevitably brings with it existing software and platforms, offering challenges to centralising processes and realising the benefits of scale. We see this issue across our education suite of cloud software; from financial and asset management to catering, HR and payroll.
The Schools White Paper makes clear that MATs are a permanent feature of our education landscape, with Government envisaging every child in the country being educated within a 'family of schools' by 2030. This means we're very likely to see a lot of shift within individual MATS over the coming years, with new schools joining and others moving to new trusts.
Realising the benefits of centralisation
Centralising cashless catering across a trust is a relatively painless process that offers significant benefits that can be realised quickly. One central solution offers:
A clear overview of finances, including an accurate picture of debt and revenue
Accurate management of and reporting on free school meals
Less time spent on administration at school and trust level
Ready availability of meaningful reports
Easier management and automation of labour-intensive tasks
Improved control, compliance and risk management
Cost-savings and simplified support.
With paperless kitchen management, cashless catering and meal pre-order options, we can deliver peace of mind, free-up resources and improve experience for staff, students and parents alike.
Get in touch with us today to discuss the value we could deliver to your multi-academy trust.
Watch our 5 minute webinar
Learn how easy it would be to centralise Cashless Catering in your multi-academy trust and the benefits it could bring.
Watch now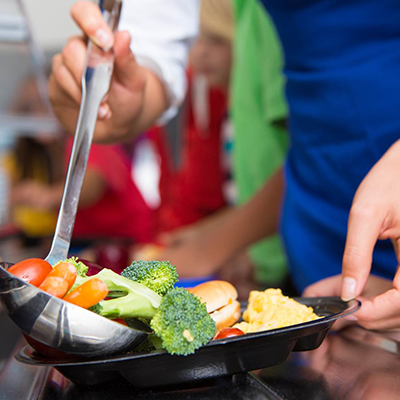 James Mealings,
Executive Catering Operations Officer,
Tudor Grange Academies Trust
As an Academy group we are completely reliant upon our till system always working at optimum capacity. The system is very easy for the till operators to use and even easier for pupils. It is safe and reduces pupils' risks from having to carry money into school every day. Our group of schools is growing rapidly and as we grow we will use cashless solutions in all new ventures without hesitation.