The Police Service of Northern Ireland chooses Civica for new Criminal Justice Data Sharing platform
• The Police Service of Northern Ireland (PSNI) appoints Civica Digital as transformation partner in extensive, new multi-million pound contract
• Civica will supply new Criminal Justice Data Sharing platform to increase system efficiencies and safeguard criminal justice
The Police Service of Northern Ireland (PSNI) has appointed Digital, a division within the Civica Group which provides digital services from concept to implementation, to deliver the organisation's new data sharing platform for an initial five-year period.

PSNI ran an extensive procurement exercise to find a strategic partner to design, build, support and provide services for the future development of a robust Criminal Justice Data Sharing (CJDS) solution, set to go live in November 2019.

Civica has designed and will build the new system to support information sharing between numerous sources including PSNI's case management systems, Causeway (the Northern Ireland Criminal Justice Data Store) and the Police National Computer (PNC) – joining together multiple pre-existing systems into one streamlined, integrated solution.

The new data-sharing platform will allow better structured and controlled information flow between the police, the Public Prosecution Service, prison and forensic science services, speeding up day-to-day processes and reducing errors.

Civica has designed an enhanced set of reusable services to improve the scalability of the system, which is critical as demand and case-loads are set to grow in the future. The new system also includes a set of operational management and self-monitoring tools which will allow PSNI to rapidly view, track and rectify issues as soon as they occur.

Information held on the data sharing platform can be shared out via the PNC, linking data with the wider UK and European police data sharing platforms in one seamless transaction.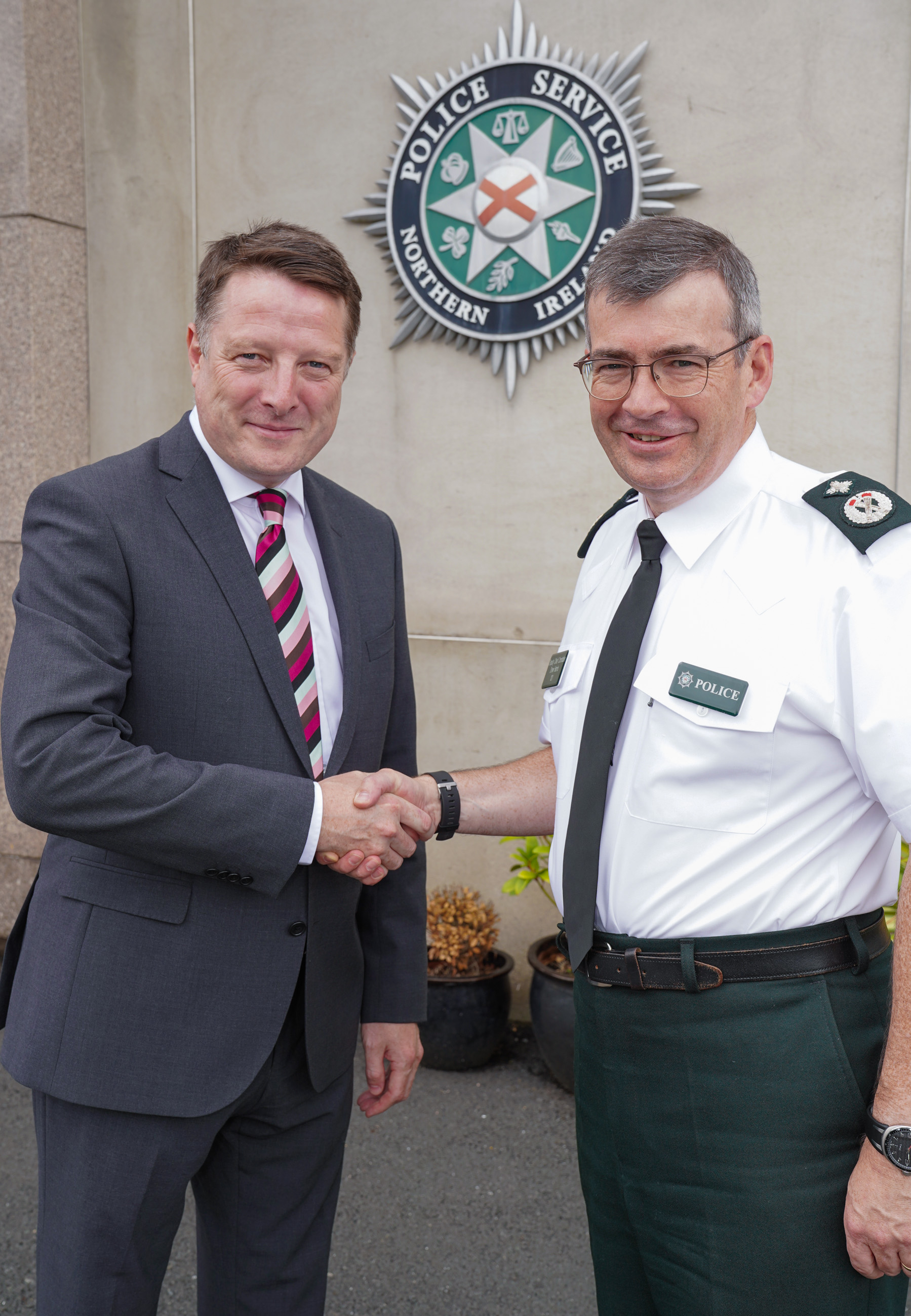 (L-R) Mark Owens, Managing Director, Civica, Digital, Ireland with Former Deputy Chief Constable Drew Harris

Jeff McNamara, Head of ICS from the Police Service said: "Our new Criminal Justice Data Sharing platform will streamline our processes and systems and drive more efficiency. This is crucial at a time when budgets are continuously stretched, demands are becoming more complex and public expectations are changing. Implemented with Civica, the new system will ultimately allow our officers to spend more time Policing with the Community delivering more effective, collaborative outcomes and continue to help build a safe, confident and peaceful Northern Ireland."

Mark Owens, Managing Director, Civica, Digital, Ireland commented: "This latest engagement with PSNI builds upon our long-term partnership with the police service and we're delighted to be continuing to support the organisation's digital transformation plans. Our thorough understanding of the technology required to deliver this truly digital service means we have designed a very detailed solution from the ground up to address all issues of functionality, efficiency and security. We were able to demonstrate this understanding throughout the procurement process and now look forward to working with PSNI to deliver the CJDS platform.

"This new partnership follows hot on the heels of the large body of work we've delivered through programmes such as NI Direct, and is a further endorsement of our strong digital credentials and presence in the region."