Civica acquires Carelink community care cloud software business
Latest investment adds to Group's capability in Health and Care with cloud-based digital client management solutions
The Civica Group, an international market leader in business-critical software applications, digital solutions and managed services, today announced that Civica Pty Ltd has acquired specialist community services software provider Icon Global Solutions Pty Ltd, trading as Carelink, and its Carelink product range.

Icon Global is an enterprise software company headquartered in Geelong, Victoria, with teams in Sydney, Melbourne, Brisbane and Perth. It provides the market-leading Carelink cloud-based software solutions for the community care market. Carelink products include employee and client co-ordinated rostering, award interpretation, Department of Social Security (DSS) and National Disability Insurance Scheme (NDIS) interfaces, client and employee portals and smartphone apps used by more than 140 customers across Australia, which represents more than 20 percent of the sector. Customers include many local government authorities and some of the leading national and state-based not-for-profit and for-profit Australian community care providers.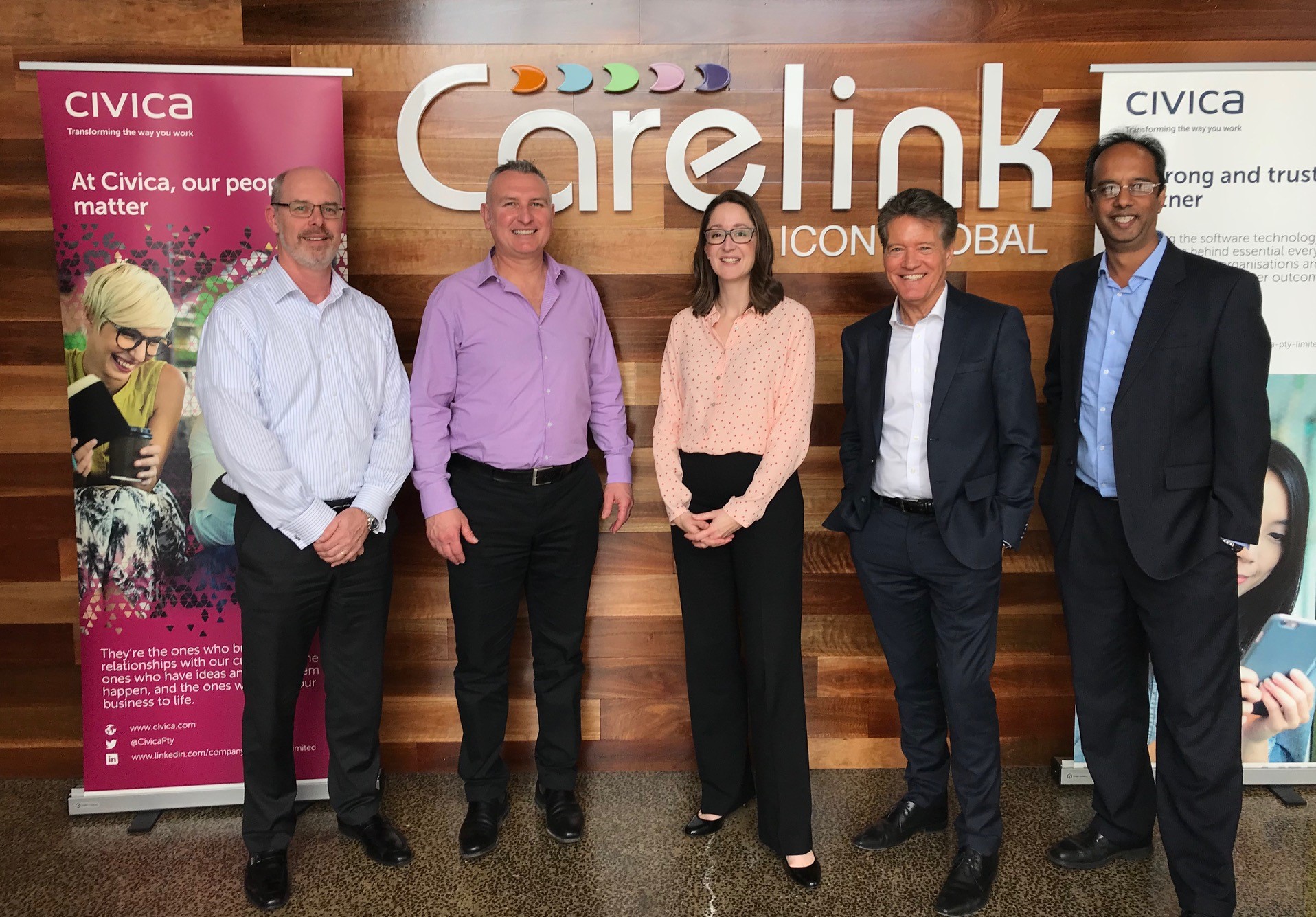 With solutions for multi-program specialists, covering disability, mental health, aged care and child and family services, Carelink products deliver efficient and cost-effective services, supporting an increasingly digitalised and mobile workforce and enabling people to access information online.

In keeping with Civica's strategy, Carelink products add complementary capability and expertise extending the Group's range of solutions for the health and care sector, which are used to support essential community services in Australia, the UK and Canada.

Richard Fiddis, Executive Director, Civica International, said, "I am delighted to welcome Icon Global to the group. Care in the community is a key area of focus for Civica's Health & Care business globally and we are delighted to strengthen our capability locally in partnership with Carelink. We have the potential to expand further on the current activities of both companies and to capitalise on key opportunities in Australia and beyond."

Craig Porte, Icon Global CEO said, "Joining the Civica Group is a very positive step in Carelink's development at an important time for our customers, with a strong match in our longer term aspirations for the business. My business partner, Stephen Grist, and I are excited about opportunities provided by Civica's broader expertise including managed services and building on complementary markets in local government and social housing. Our increased ability to grow and expand as part of the Civica Group will be driven by the large Australian presence and commitment to continuing development of the Carelink suite of products including our latest smartphone and web-based apps for mobile workforces, our move to the cloud and the continuation of our API rollout."

Richard Fiddis continued: "Together we have a stronger capability to help customers extract maximum business value from an expanded Health & Care portfolio, building further on the current activities of both companies including in the NDIS and community care sectors. As a cloud-focused business, one of our key strengths is being able to rapidly share best-in-class solutions across the Group and the acquisition will provide a platform for growth in health & care with opportunities to widen the deployment of our solutions globally."

The current Icon Global team will continue to run the business as part of a new expanded ANZ Health & Care operation and Craig Porte will report directly to Richard Fiddis as a member of the Civica Management team.