Civica, the market leading software provider to the public sector, has today announced that, after more than six years as Chief Executive Officer, Wayne Story will be retiring. Consequently, as of today, Lee Perkins takes the helm as the new Group CEO.
Lee Perkins, who joined the company as UK CEO in October of this year, has held a number of senior positions in the UK technology sector over the past two decades including UK MD and latterly Group COO at Sage, CEO M247 (formerly Metronet Group) and, earlier in his career, UK MD of Techdata.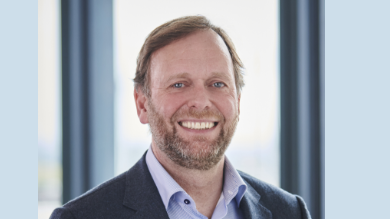 Simon Downing,
Founder and Group Chair
During his tenure, Wayne significantly expanded Civica's global reach and increased our market leading software product capability, whilst at the same time retaining our unique culture and values.
I'd like to take this opportunity on behalf of our Civica team and Board to express gratitude to Wayne for his tireless contribution over the years and in particular, his leadership in successfully navigating us all through an unprecedented global pandemic - providing calm and clear direction and a reassuring 'voice' in uncertain times and leaving the business in such a strong position. We wish him the all the very best for the future.
I'm delighted to welcome Lee Perkins into the role. As a seasoned executive, his experience of operating international software businesses at scale and leading transformation programmes particularly around SaaS (Software as a Service) and go-to-market, means he's well placed to build on our strong foundations, as we accelerate our growth in 2023 and beyond.
Bilge Ogut,
Civica Board Member,
Partner and Head of the Private Equity Technology Industry Vertical at Partners Group
Wayne oversaw a period of strong growth at Civica and we are grateful for his significant contribution to the company. During his tenure, Wayne successfully steered Civica through the height of the COVID-19 pandemic and into its twenty-third year of unbroken growth. He also supported the company's divisional leaders, built a broad talent base, and drove forward important strategic initiatives. Civica's market leading cloud-based software applications are now used by 2.5 million public sector professionals around the world. We wish Wayne all the best for the future.
Looking ahead, we see exciting growth opportunities for Civica both in the UK and internationally. Lee's skillset is ideally suited to lead Civica as these expansion opportunities materialize, given his experience of operating international software businesses and leading transformation programmes. We look forward to Civica's next chapter under his leadership.
---
Notes to editor:
Civica is the UK's largest software company focused on the public sector. With over 30 years of proven expertise, we hold an undisputed leadership position in our markets around the world.
Partners Group, a leading global private markets firm, acquired Civica in 2017 on behalf of its clients.
---