Social housing residents demand stronger voice and more affordable, greener homes
New Civica survey finds 45% of residents feel they are not listened to effectively
Over 20% of residents are now using digital services more than before the pandemic
With rising cost of living, housing leaders research shows main priorities are affordable homes, minimising rent arrears and meeting net zero targets
Released today by global public software leader Civica, the findings form a key part of the new Greener homes, connected communities Changing Landscape report, with contributions from the UK's leading social housing providers and partners including The Chartered Institute of Housing, Microsoft and techUK.
Residents are demanding more digital services, with 20% confirming they're using them more than before the pandemic. These tech-savvy residents are not just the younger generation – 94% of residents surveyed aged 70+ own or have access to a smartphone.
Housing leader view
Civica also questioned 200 housing leaders on their views on wide-ranging topics from barriers to resident voice, new technologies to support the sector and just how achievable net zero targets are for the sector.
The survey found the top three barriers to delivering better resident engagement were IT capability, data privacy issues and the cost to deliver. Looking at new technologies, housing leaders viewed artificial intelligence, cloud technology to support remote working, chatbots and augmented/virtual reality as most relevant to boost the sector.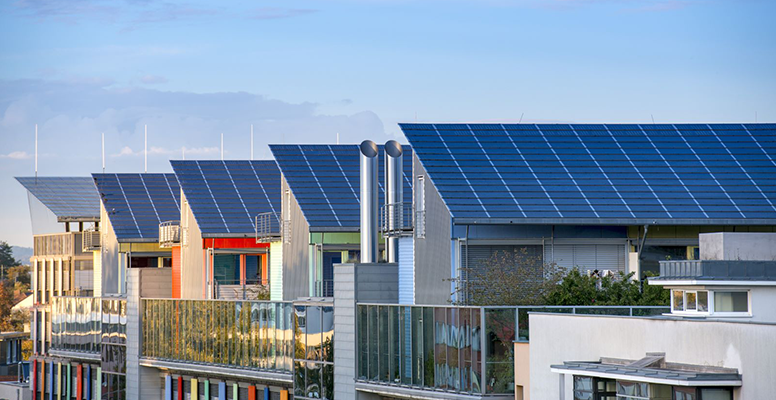 While 90% of housing leaders stated meeting net zero targets was achievable, the top three issues for becoming carbon neutral were employee behaviour (43%), overall cost (39%) and data and analytics (38%).
The full report includes an action plan for social housing organisations across four key areas: making resident's voices heard; keeping people and assets safe; building smarter sustainable homes; and creating connected communities.
Gavin Smart,
CEO,
Chartered Institute of Housing
The Grenfell tragedy increased scrutiny on safety and opened our eyes to the need to improve our asset data. We're now seeing emerging technologies such as the Internet of Things and digital twins bringing great benefits. Used correctly, these will really help to drive future improvements and resolve issues for residents quickly.
Michelle Tyler,
Managing Director,
Housing at Civica
Through our latest research, we've discovered the housing sector is now placing greater importance on the resident voice, encouraging people to feel ownership and contribute to the future of their housing organisation.
Crucially, we've found that over 90% of housing leaders believe the UK's net zero target is achievable for their organisation. The powerful combination of smart data intelligence, new technologies and increasing sector skills will make the difference we need to realise these environmental gains.