Civica grads step out for Royal Lifeboats charity
The team raised over £4,000 in memory of colleague David Haw
This July, a team of amazing Civica graduates used their Donate-A-Day to complete a ten-mile sponsored walk along the River Thames in London.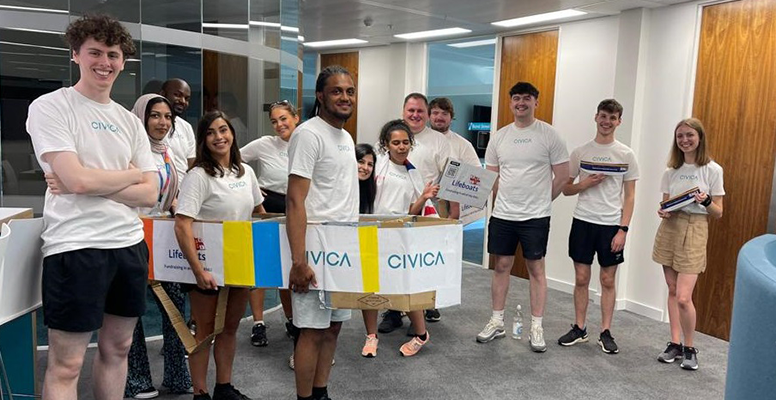 Carrying life-sized cardboard boats which were handcrafted at Civica HQ, the team were walking in aid of The Royal National Lifeboat Institution – in memory of colleague David Haw who was tragically lost at sea earlier this year.
Easha Alam and Kasey Koom-Dadzie were just two of the 13 Civica graduates who travelled from around the UK to take part.
Easha explained: "We've had great support from across the business and the RNLI for this charity walk. Making the boats was a lot easier than we thought it would be and they stayed in one piece the whole way!"
Kasey added: "It was pretty busy along the Thames, with everyone supporting us along the way. Once we'd passed Tower Bridge, it was a bit quieter and we could get up some speed to finish in around four hours."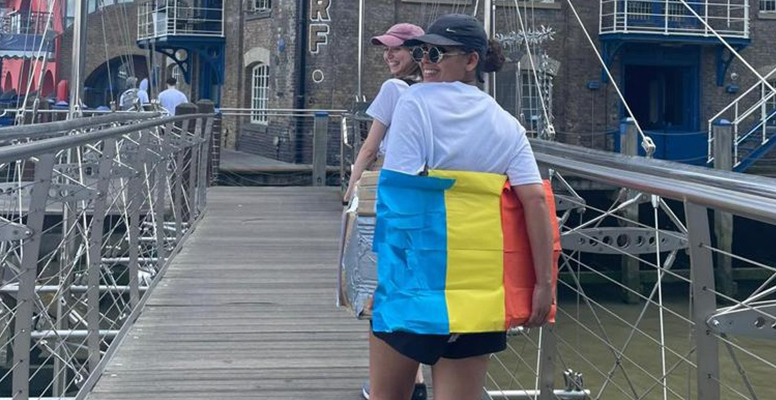 Colleague Ezra Mina did a fantastic job singing all along the route and helping to raise extra donations.
Easha continued: "It was important we did something to commemorate David and support the invaluable work the RNLI carry out every day across the UK. It was also great for all the graduates to get together in person. In fact, we're already thinking about what our next Donate-A-Day could be!"
Caroline Grounds,
Business Process Improvement Director
Civica
I'm really proud of our graduates, they've shown great initiative to make this happen alongside raising an amazing amount for the RNLI. This was a really fitting way to remember David – a testing and energetic activity; all for a fantastic cause with some fun along the way.
The team has raised an amazing £4,200+ for the charity. But there's still time to donate! Please visit: https://okt.to/t4ZVfG