Navigating the changing landscape of Digital Media, Citizen and Political Engagement
Digital Media has revolutionised the way we interact, consume information, and engage with political processes. With 59% of the world population actively using social media platforms, its impact on political engagement can't be ignored.
Technology has transformed the dynamics of political engagement by providing citizens with unprecedented access to information, facilitating communication, and fostering community connections.
It is crucial for local governments to recognise this shift and embrace digital media including social media. By harnessing the right data and leveraging key insights, local governments have the potential to revolutionise their interactions with citizens, anticipate future community needs, and even proactively identify and assist vulnerable individuals.
It's imperative to empower communities and transfer some accountability to foster resilience. Often, leaders in local government hesitate to encourage community action due to perceived pitfalls.
However, numerous examples exist, ranging from the COVID-19 pandemic to the ongoing natural disasters, where community members have reached out to their councils seeking assistance in overcoming barriers and making tangible positive changes.
This power of community-driven action can be incredibly influential, enabling swift and effective resolution of issues. Civica Customers and local councils demonstrated resilience over the pandemic, the floods and embracing tech and e-services helped them served their community better.
Lismore City Council: Navigating the Aftermath of a Devastating Flood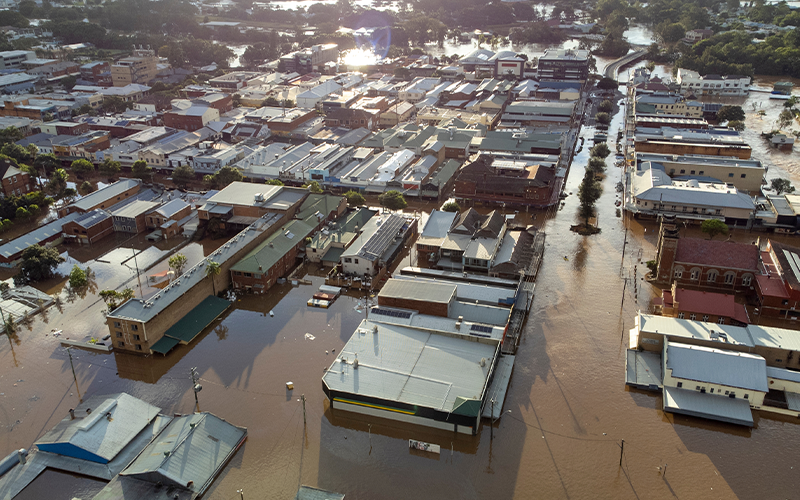 Lismore City Council encountered an unprecedented challenge when a rare and severe flood event, occurring only once in a century, ravaged the region, causing substantial damage to council assets and infrastructure and affected 13% of the local homes.
The aftermath of the flood was further compounded by the impact on over 4000 local businesses and the collection of a staggering 70,000 tonnes of flood waste, resulting in the disruption of essential infrastructure.
Nonetheless, the council demonstrated remarkable resilience in their response, prioritising effective communication through social media channels to keep citizens well-informed, coordinate relief efforts, and facilitate the recovery process.
However, the council could have significantly benefited from a cloud-based system, which would have provided a clear advantage. By storing their data in the cloud, council employees would have enjoyed unrestricted access to information from any location, ensuring uninterrupted operations throughout the crisis.
This advantage was exemplified by Ballina council, which promptly migrated their data to the cloud in the aftermath of the floods, enabling ease of access and becoming a crucial outcome derived from their experience with the disaster.
Melton City Council: Embracing Connection through E-Services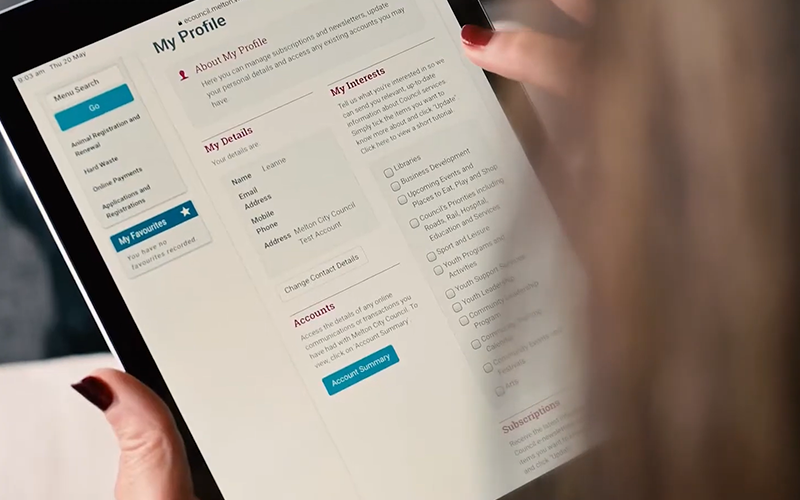 Embracing the transformative potential of digital connectivity, Melton City Council, a Civica customer, embarked on an impressive initiative in December 2019 by introducing an advanced e-services platform and a dedicated Community Portal.
However, the council astutely identified two specific cohorts that exhibited low rates of adoption: the elderly population and individuals with disabilities. These communities necessitated a customised approach to address their unique needs and challenges.
Melton City Council exemplified the power of personalised engagement in overcoming the digital divide and cultivating resilience. They took proactive measures by providing in-person training sessions, ensuring that individuals from these cohorts received hands-on assistance in navigating the digital realm.
Moreover, the council maintained regular connections with the community, fostering ongoing support and open channels of communication to promote accessibility and empower these individuals.
By tailoring their efforts to cater to the specific requirements of these communities, Melton City Council illustrated the true essence of bridging the digital gap and nurturing resilience.
Yarra Plenty Regional Libraries: Supporting the Elderly during the COVID-19 Pandemic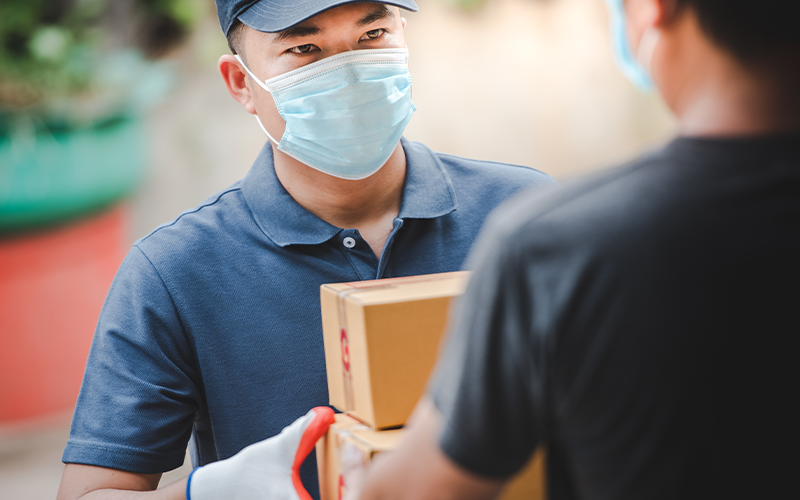 As the COVID-19 pandemic unfolded Yarra Plenty Regional Libraries; a Civica Spydus customer identified the elderly as the most vulnerable cohort within the community. Leveraging data, the libraries initiated "caring calls" to over 8,000 members over the age of 70, offering support, tech assistance, and even book deliveries.
This exemplifies how local government institutions can utilise social media insights and personalised outreach to address the specific needs of vulnerable populations.
In an era dominated by digital media, local governments must prioritise resilience and adaptability to effectively engage with citizens. By embracing the power of social media platforms and delivering personalised experiences, local government bodies can enhance their ability to connect with communities, respond to crises, and build stronger, more resilient societies.
The case studies presented from Lismore City Council, Melton City Council, and Yarra Plenty Regional Libraries serve as valuable examples for local governments seeking to navigate the changing landscape of social media and citizen engagement with resilience.
The future will undoubtedly see increased digitalisation of services and we need to keep up with rapid advances and demand. This will all help us achieve the ultimate goal of working with the community, not for them – providing what's really needed and improving local lives.
By understanding this need for engagement, local government bodies can leverage technology including social media platforms to create targeted and relevant content that resonates with their constituents, resulting in increased trust and satisfaction. If we make these conversations trustworthy, meaningful, and really listen to our communities, we can deliver genuine, impactful change.
Overall, the integration of digital media into political engagement, along with the empowerment of communities, represents a paradigm shift that local governments should embrace. By doing so, they can unlock a plethora of opportunities to enhance citizen engagement, address pressing challenges, and ultimately create a more resilient and prosperous society.
Discover Civica's GovTech Solutions
Would you like to know how Civica's GovTech could help you innovate, contact us:
By clicking 'SUBMIT' I understand and agree to you using my information to respond to my enquiry and to email me further marketing communications from Civica. You can unsubscribe or select your email preferences at any time through our Email Preference Centre.
Privacy – At Civica we take your privacy seriously. We collect data via our web site to operate effectively. We will use the information you provide to respond to your enquiry, and to email you further related marketing communications from Civica.
You can read our full privacy notice here