Leadership Forum 2019



National change, local focus. Connecting our digital future.
15th & 16th January, Manchester Deansgate Hilton
Panellists
We are pleased to announce our first panellist, Caron Alexander.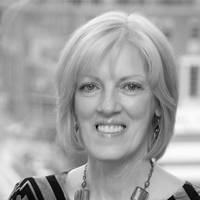 Caron has more than 30 years' experience in the UK public sector, and is Director of Digital Shared Services for Northern Ireland Government and Head of the NI Civil Service IT profession. She is responsible for providing ICT shared services to 27,000 staff, for the NI citizen portal www.nidirect.gov.uk and contact centre services, delivering the NI Digital Transformation Programme and driving forward the NI Open Data agenda. Previously Caron held a number of senior technical, programme and change management roles in the Northern Ireland Civil Service.
Check back soon for a full list of our panel members who will bring their knowledge, experience and insight to discuss the topic Embracing digital disruption to deliver improved local outcomes.