The finance industry supplying credit cards and store cards are experiencing a tremendous rise in the amount of customer chargeback and Section 75 requests
This is causing all financial institutions to reconsider their approach to Section 75 complaints management.
Physical restrictions during the recent pandemic resulted in consumer behaviour switch increasing in online purchases with Internet sales increasing by over 75 percent in May 2020 YOY. Even taking into consideration the average 12% Compound Annual Growth Rate (CAGR) over the preceding years this represents a 6-fold increase in a matter of months.
Ongoing travel restrictions forced many travel and event providers to cancel bookings, leading to a chain of refund requests which includes associated expenses, many of which fell under Section 75 of the Consumer Credit Act 1974.
Unfortunately, as with most disasters, scammers came to the fore, pushing fraudulent products and services; even with the National Crime Agency and other oversight bodies issuing warnings, many consumers fell afoul of these fraudsters.
Even legitimate suppliers found themselves, through no fault of their own, unable to fulfil orders due to logistics and staffing issues, resulting in order cancellations, refund requests, and in some cases bankruptcy.
Rises in the cost of living has resulted in increased purchases using credit and store cards as consumers look to spread their costs.
This rare combination of factors resulted in a massive increase in Section 75 and chargeback requests affecting many credit card providers. According to consumer watchdog Which the number using their free Chargeback & Section 75 tool rose tenfold in the first two months of lockdown.
Financial institutions supplying credit and store cards are required to abide by strictly imposed regulations and timelines set by the Financial Conduct Authority (FCA) for complaints resolution. This is legislated with Section 75 of the Consumer Credit Act and the recent rules and guidance for a new Consumer Duty that sets "higher and clearer standards of consumer protection across financial services".
As technology was able to facilitate the online shopping culture, it can also provide new ways to support the challenges that surfaced in its wake.
Civica Case Management provides a dedicated Section 75s & Chargeback Dispute solution aimed at financial service providers to simplify dispute resolution and provide gain insights on spend and merchant activity.
How Civica helped boost complaints handling at the Tesco Bank in the UK
Use of case management completely revolutionised the complaints handling capabilities at the Tesco Bank. They achieve an impressive record on complaint-handling. With complaint volumes at a creditable low of 4.4 complaints per 1,000 customers, with 47% of complaints closed within 3 days.*
The FCA require financial service providers to respond within eight weeks, however, within this timeframe Tesco Bank has not only responded, but they have also already resolved 95% of all complaints. Moreover, the bank believes that with case management, they stand to achieve higher strategic goals and aspirations in the coming years.
Implementation and outcomes
Tesco Bank implemented a data strategy to improve the communication journey for both their customers and colleagues. The bank chose Civica Case Management to provide an integrated single solution that allowed flexible workflow and processes. As a cloud-based SaaS (Software as a Service) solution Civica Case Management was scalable and compatible to be configured for any future operating requirements.
Be Prepared
With the rise in complaints and chargebacks resulting from increased activity, Tesco Bank thought they may have to hire 'hundreds' more staff to deal with the increase. But with a completely fresh configuration added to their existing Civica Case Management platform, the bank could streamline the entire process of managing customer requests.
Read more on how Case Management helped Tesco Bank to reduce the 'Average Days to Resolve' complaints by 21%.
Case Management helped Tesco Bank to reduce the 'Average Days to Resolve' complaints by 21%
Read the case study to discover how Civica Complaints Management was integral in helping Tesco Bank achieve such industry-leading results, and identify opportunities to improve customer propositions.
Read case study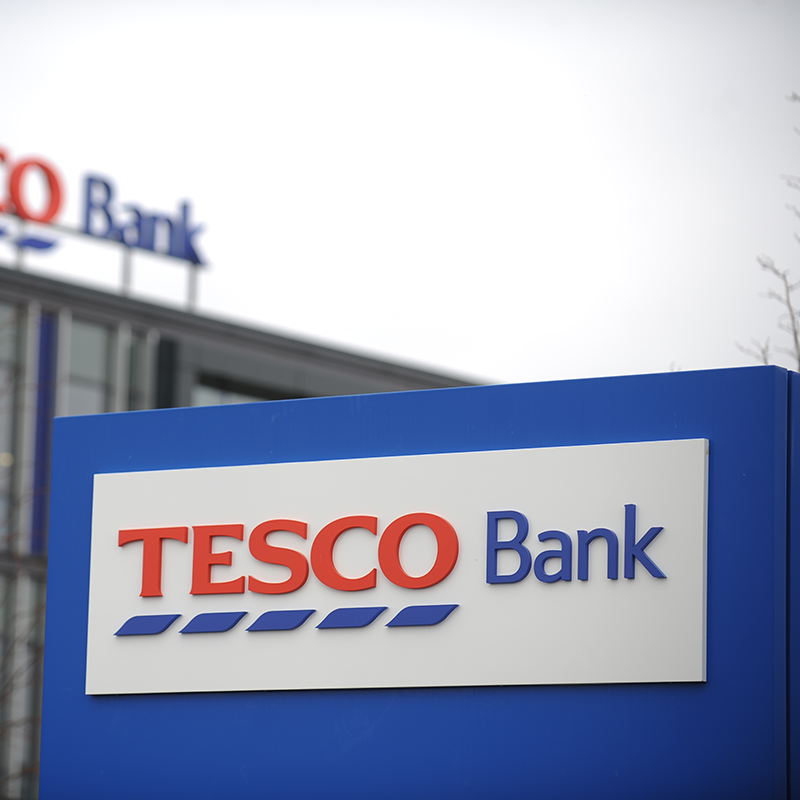 NICK HEGGIE,
OPERATIONS MANAGER,
TESCO BANK
We haven't changed our processes: we've just made everything easier, more efficient, and more secure. We have a complete audit trail of each case; all documents and exchanges are automatically stored in the case file with no manual entry required.
Better Compliance management
The Financial Conduct Authority (FCA) mandate timelines at specific steps in the complaint handling process. Using Civica's Case Management, Tesco Bank ensure compliance with automated reminders and generation of the appropriate communication, populating it with relevant data from the cases, and then sending it to the customers.
Prior to working with Civica, producing the required FCA reporting, used to take six people up to five weeks to achieve. With Case Management now two people can do the same tasks in just over a week. As well as the process being quicker and easier, the data itself is better and cleaner – meaning less work for the employees to check its accuracy and integrity, that is vital for FCA reporting.
Benefits beyond complaints handling
Civica Section 75 allows greater visibility of spend across company and the ability to gain merchant specific insights to highlight trends and instigate proactive actions on purchasing behaviour.
Beyond helping the bank provide a better services, the information received was used to identify opportunities to improve customer propositions. Managers could see the real-time status of cases at a glance - tackling any emerging issues and preventing cases from building up. Executive reports showed complaint trends and meaningful analysis that was then used to develop solutions and influence or support business decision-making.
TONY MURPHY,
CUSTOMER OUTCOMES MANAGER,
TESCO BANK
The insights are so rich and easy to use; we've never had data like this before.