What is PeopleLIVE Payroll?
Our cloud payroll software that gives you control of your costs and spending through a host of solutions for payroll, pensions, expenses and benefits management.
Why choose PeopleLIVE Payroll?
Fully integrated single source database
HMRC recognised payroll software
Configurable workflows that align to your business needs
Bespoke report builder with customisable graphical illustrations
Self-service tools spanning employees to administrators helping to simplify processes
Offering UK and Republic of Ireland Payroll SAS, catering for PAYE and CIS
Legislative compliance including gender pay gap, GDPR, apprenticeship Levy, statutory payments and auto-enrolment.
Introducing our PeopleLIVE HR and Payroll platform
We manage your software upgrades and take responsibility for the infrastructure. Offering you increased convenience, transparent monthly costs and a lower total cost of ownership.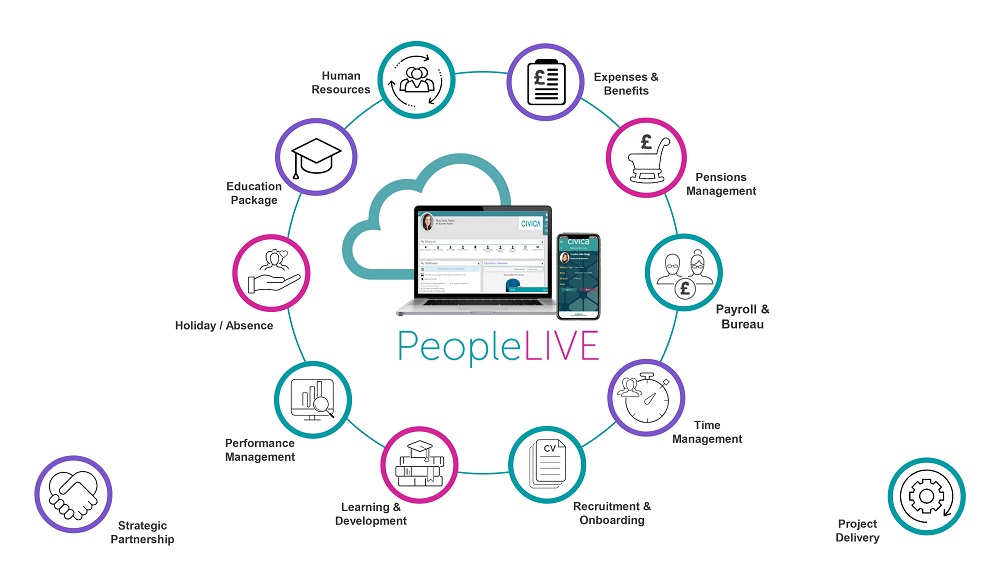 PeopleLIVE means:
Improved security
Reduced infrastructure investment
Greener delivery
Better employee and applicant experience
Improved data analytics
Opportunity to reengineer processes
24/7 availability
Greater resilience
Assured agility – access from anywhere on any device
Rapid scalability to support mergers and acquisitions.
Learn more about PeopleLIVE HR and Payroll