Learn how fleet organisations can improve resilience with cloud technology.
The past year has been disruptive and it's clear the COVID-19 pandemic has accelerated what was already a rapidly changing world with shifting priorities. This is set to remain as blended working becomes the 'norm', customer expects an 'always-on' service and security threat continues to grow.
With these challenges in mind, fleet organisations have already had to change the way they work to keep vehicles moving and services running.
Download our free report to find out more about how cloud technology can support fleet organisations to adapt and build resilience in the face of future challenges.
Mid & West Wales Fire picks Civica TranSend Fleet Management
Safety first: Mid and West Wales Fire and Rescue Service picks Civica TranSend Fleet Management platform to increase compliance and deliver more efficient services
Read the full story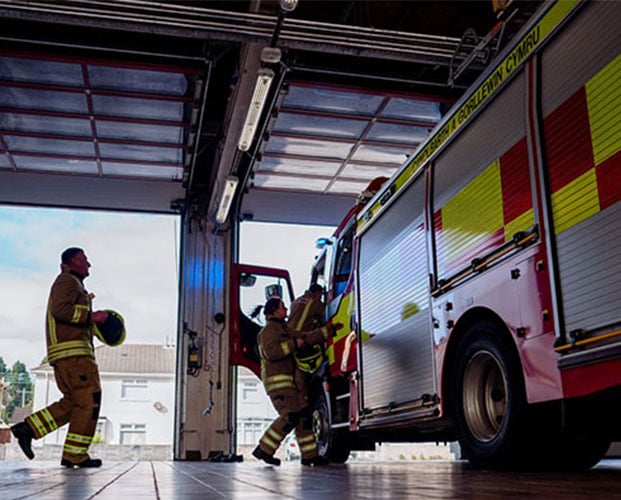 TranSend, the unique platform for fleet and delivery management
Manage your fleet assets, ePOD and route planning with ease. Find out how you can maximise your fleet assets, boost customer satisfaction and minimise cost per journey with TranSend, our unique platform for fleet and delivery management.
Download free brochure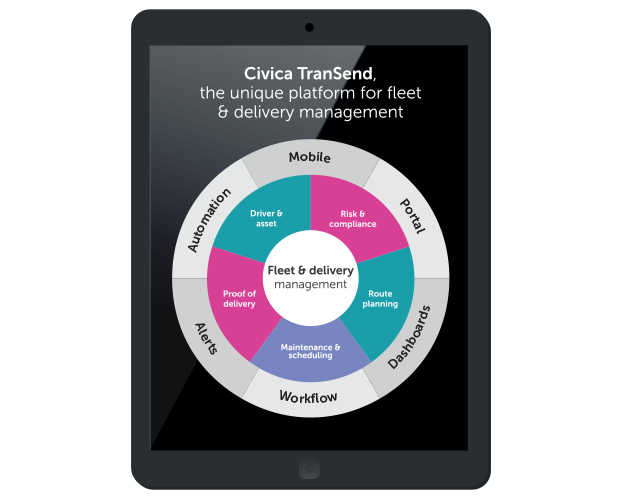 By clicking 'SUBMIT' I understand and agree to you using my information to respond to my inquiry and to email me further marketing communications from Civica. You can unsubscribe or select your email preferences at any time through our Email Preference Center.
Privacy – At Civica we take your privacy seriously. We collect data via our web site to operate effectively. We will use the information you provide to respond to your inquiry, and to email you further related marketing communications from Civica.
You can read our full privacy notice here