Akhila Sanganahalli
Senior .Net Developer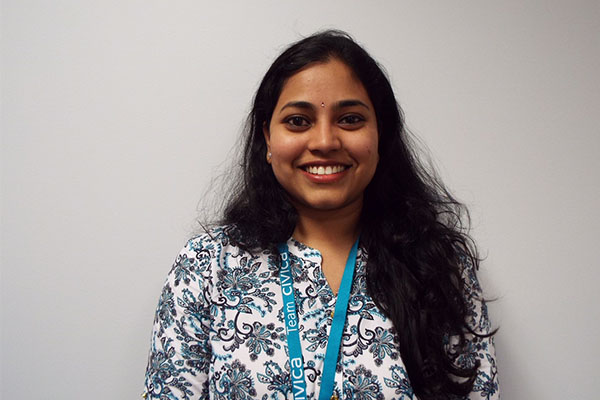 What inspired you to get into software engineering?
To be honest, software engineering has got a high demand in the market, and that is the first reason for me to enter into this field. I have never regretted my decision and never looked back.
What challenges have you faced along the way?
The role of a Software Developer is very challenging, and the way you tackle it is really important. This ever-growing field has lots of new innovations coming up every day, and keeping pace with them is bit challenging, especially if you're a working mum and have a family to care for. However, experience teaches you to manage things effectively.
What's your advice to girls and young women entering the industry?
Girls and young women have got a lot opportunities and facilities (internet) than what we had back in our days. They can use them to go in right direction with the help of their parents and friends. Software engineering is a big ocean, and it has got many different aspects and roles. So, women and girls need to try to figure out which role interests them the most and go for it. Girls also need to always think about the pros and cons of software engineering and have confidence when coming into this industry, then success comes along the way. Try to take advice from seniors on their challenges and explore what best for you.
What do you like the best about your role?
I like working behind creative solutions. Everyday I'm challenged with different problems. I love coming up with new solutions and learning something new in the process and you get paid well too .
There is always ample opportunity to learn, either through my own research, through courses or by shadowing the people I work with which I like most too. I NEVER GET BORED. That's what's best about my role .
Please describe a day in your life at work.
I love the variety of the work I do. The projects I've contributed to, have many different components so I can mix up what I do on a day-to-day basis. Sometimes I do some front-end web development, and after I've done that for a while I jump over to the back-end work with servers and databases. Whatever the situation or work, I have the freedom to tackle it the way I want to, leading me to learning something new.