Jeff Hewitt, Executive Director of Housing and Communities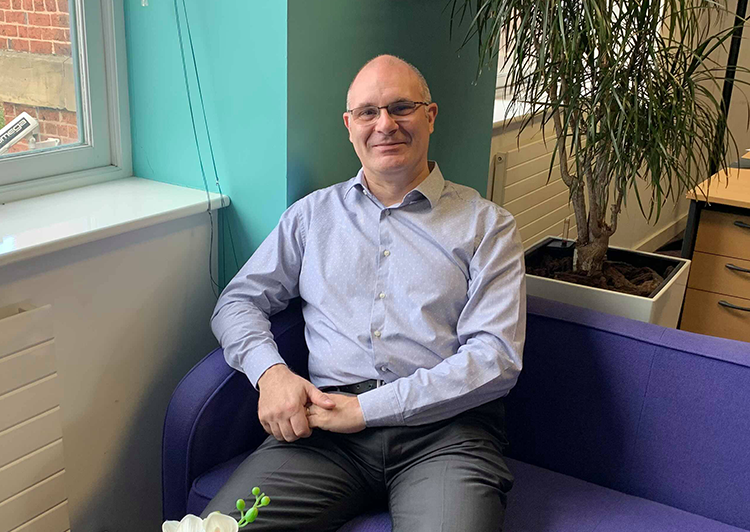 Civica in three words Family, Potential and Dedicated.
I joined initially as a Development Team Leader in 2002 progressing through various roles in Civica including Product Manager, Operations Director and Business Manager before moving to Managing Director of Housing and Communities in the UK. I'll also be managing Civica North America in the new financial year.
I've been at Civica for just under 17 years and in that time I've witnessed a lot of change. We've had unbroken growth year-on-year, we've grown from a few hundred employees to over 4,500 and we expect to continue this fast-paced growth.
As Civica grows so do the opportunities.
There's a lot less bureaucracy in Civica than in many large organisations and that fluidity keeps standards high as employees know that if there's a business case for their ideas then the opportunity is there for it to be actioned.
The key is you need to take control of your own career and be open to challenges. We encourage people to move around the business to learn new things, meet new people and learn different ways of working. Civica want to keep its best people within the business so if you're ambitious and willing to step outside of your comfort zone then that opportunity's there in abundance.
In a growing business if you invest in your employees and give them opportunities to progress their career then people want to stay and that's a big reason why our average length of service is over nine years in the UK.
Learn to embrace failure.
Achieving your full potential means going beyond your conscious limits and that means embracing failure, making mistakes and learning from them.
We're all different and we all measure success in different ways but, there are several qualities synonymous with all of our colleagues at Civica; hard-work, common sense and doing what's right. The latter is a philosophy permeating throughout business units and sits at the heart of our core values of Knowledge, Integrity and Action.
Civica is not just a tech company – we're a people company.
We're a family, not a corporate entity. We operate in business units which gives the company a smaller feel and we know each other on a personal level. Supplement that with the amazing support we get from our People team and it really gels us all together.
The people I work with are passionate about what we do and how we do it. Great results are what motivates us and we work hard to ensure we provide each other with support where needed.
What's your greatest achievement since joining Civica?
None of my personal achievements since I've become a manager are down to me, they're down to the team, because they make it happen.
Mentoring people and watching them grow is my pride and joy. There's no bigger buzz than seeing someone you've mentored progress. I've had the pleasure of learning from some really talented colleagues at Civica, as well as working with brilliant external trainers and coaches. It's great to pass on that wisdom.
One piece of advice to anyone thinking about applying to work at Civica?
Embrace change! We are a fast moving and exciting organisation and there is always a degree of change. It keeps us all fresh and introduces new ideas which enables everyone to improve. As an old mentor once said to me; 'Every day is a school day!'
Fundamentally, the key for me personally is that Civica took the time to learn who I was as a person and then helped me map my personality and ambitions from there. If you're ambitious then the opportunities are abundant but equally if you find a role you love then we're more than happy for you to stay there.
Civica is determined to make sure our employees have a great work-life-balance. We have a big ethical responsibility to wider society but first and foremost our priority is with our colleagues.