New research by TotalJobs shows that two in three trans people in the UK hide their trans status at work. However, 43% say that acceptance and understanding in the workplace has improved in the last five years.
Today, on Trans Day of Visibility, we not only celebrate trans people's contributions to society but raise awareness of the discrimination they face, especially in the workplace. This year, we speak to Arden Cassie in our Local Government team in Australia about her journey and the challenges she's encountered…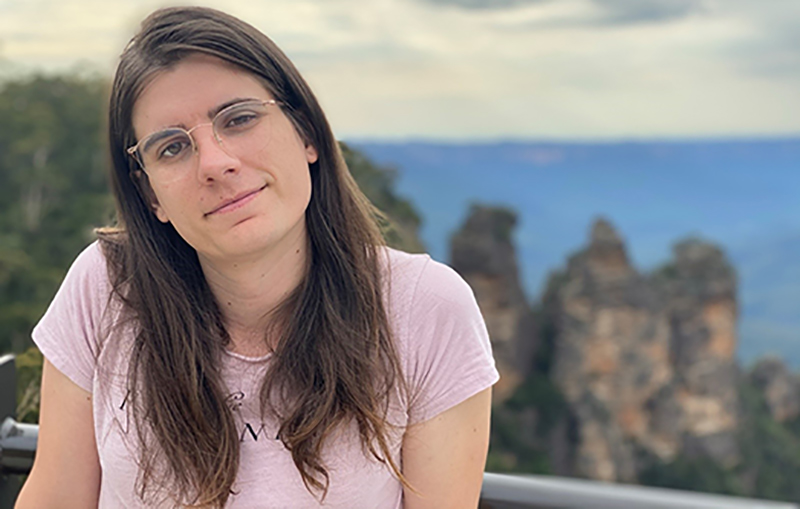 "Before finding my way to Civica in August 2018, I worked as a maths teacher at a Christian school. As much as I enjoyed my job, I was aware that my employer would not appreciate the direction that my life was heading. In fact, they could have fired me at any point for such issues. Given this pressing need I found my way to Civica as a Level 1 Support Analyst working on our local government product Authority.
I spent a few months finding my feet in an entirely new field of work amidst new colleagues before finally affirming my gender at work, just two months later. I still remember arranging to meet with a colleague in our people team to explain that I was transgender and to discuss the next steps. I had worked up so many ideas and expectations of what would happen next, but all of that evaporated when she simply asked me: what I wanted, what I wanted to do and how Civica could support me.
While that was an initial shock, it was also relief. In hindsight, it's the best thing I could have hoped for. To be given my own agency within a world and society that so often seems determined to take that away from me was so profound.
Regardless, nothing can quite describe how terrified I was as my mouse hovered over the send button to my 'coming out' email that was addressed to the whole Newcastle office. To my encouragement, I was met with many replies of support both from close colleagues, managers and even others from the office that I barely knew. I chose to give people notice and it definitely came with some unusual adjustments (swapping loos is certainly a notable experience), but eventually, things settled down and I began to feel like I belonged as one of the women of Civica.
Although working from home has certainly changed up what it might mean to 'bring my true self to work', the value of being able to do so is still tremendous. Nobody should have to fight through a layer of trying to be someone they're not at work. Sure, affirming my gender hasn't been smooth sailing, but I can truly say that my soul is finally at rest. Not only am I happier and healthier than before, but I'm also far more able to focus my whole self on whatever I bring myself to do.
This past year with COVID has taught me a lot about myself and the importance of finding time for self-care. I'm also incredibly grateful to have such a supportive workplace, especially since transgender women experience some of the highest rates of unemployment in the world, including Australia, and COVID has certainly not helped.
Trans Day of Visibility is such an important day for transgender people; it's our opportunity to share our stories and confront cissexism. (Cissexism, or cisnormativity, is a subtle but pervasive form of discrimination that assumes cisgender people are normal and right, and any deviation is unnatural and/or dangerous.). Breaking down cissexism means we all have a little bit of unlearning to do. Starting with the idea that gender is not the same as body parts and is not the same as sexual or romantic attraction. Once these are broken down, the work of undoing the assumptions we make every day with our interactions and language then become clear. Not because gender diverse people want to take away any fun, but rather because we want to live in a world where experiences of gender and sexual diversity are equally valid, important and hence accommodated in society.
If you'd like to learn more about being an ally to trans people, I would highly recommend visiting the fantastic resource TransHub which I had the privilege of being a part of when it launched last year."
You can also learn more about cissexism and cisnormativity on Everyday Feminism as a great starting point:
https://everydayfeminism.com/2014/03/everyday-cissexism/
https://everydayfeminism.com/2015/11/common-examples-cissexism/