Go paperless. A safer, faster and simpler way to complete driver daily checks
Vehicle availability, compliance and control are key to cost-effective fleet management. It's now more important than ever to keep our essential services moving and ensure driver and public safety.
Tranman integrated driver checks app removes paper, providing you with a fast and easy way to improve driver and vehicle safety. It steps drivers through an intelligent vehicle checks process, records defects in real-time and supports social distancing guidelines in the workplace.
Our driver checks app is compliant with the DVSA official guide to HGV daily walk around checks and reporting any vehicle defects. Questions are tailored to the vehicle type and categories defined by the fleet operator.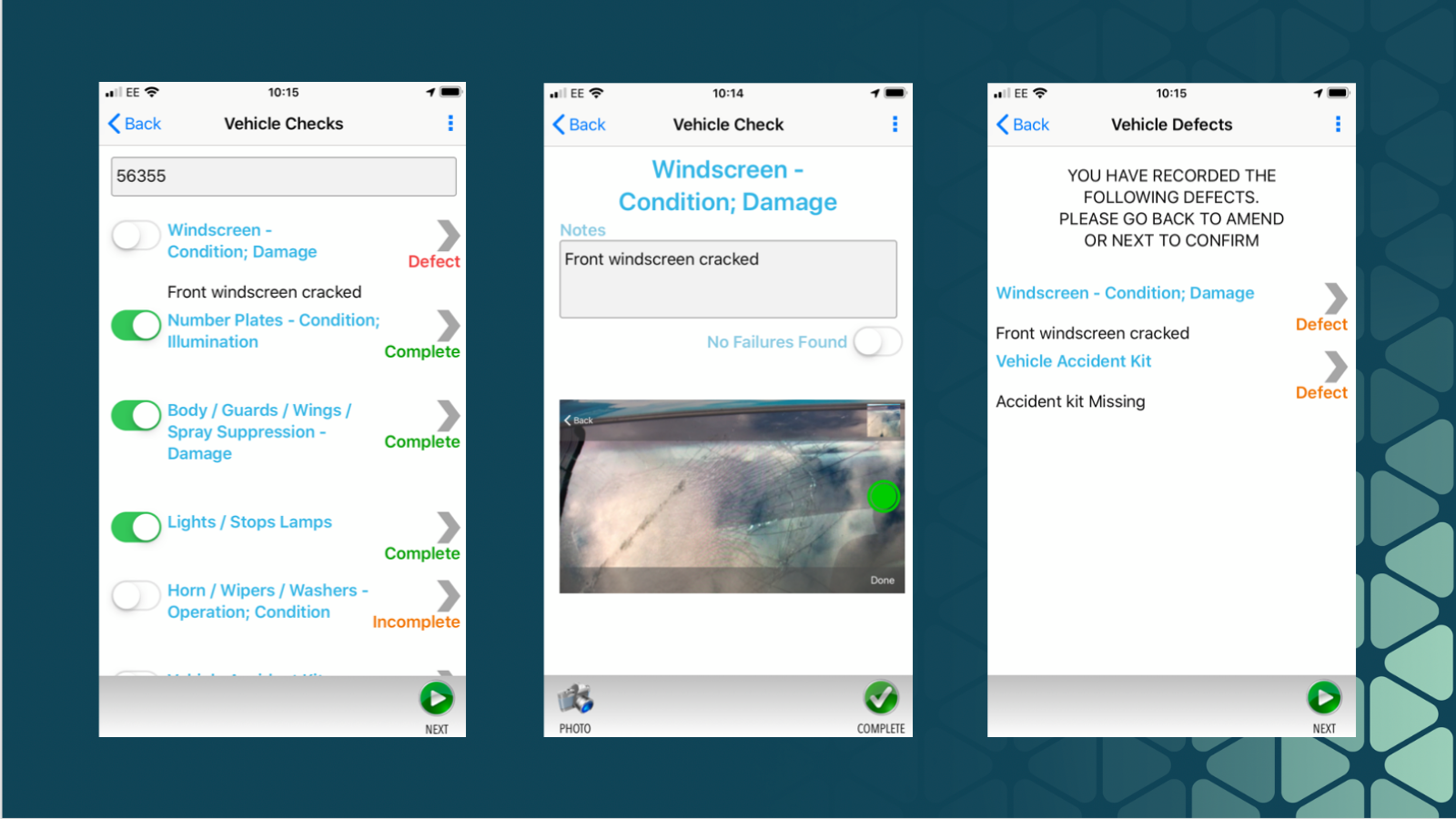 Compatible with Android and IOS devices, all data is encrypted and automatically synced to your Tranman fleet management system. It removes the need to re-enter vehicle information; enabling faster defect rectification to minimise downtime.
Key benefits:
Be proactive to minimise downtime. Complete visibility of your fleet operation gives you better control
Improve vehicle availability to reduce spare or hire fleet costs
Be DVSA compliant with process-driven vehicle checks
Follow social distancing guidelines with paperless, real-time data capture
Act quickly to improve safety with real-time view of missing nil-defects and submitted defects.
Get in touch. Complete your details below for more information:
By clicking 'SUBMIT' I understand and agree to you using my information to respond to my enquiry and to email me further marketing communications from Civica. You can unsubscribe or select your email preferences at any time through our Email Preference Centre.
Privacy – At Civica we take your privacy seriously. We collect data via our web site to operate effectively. We will use the information you provide to respond to your enquiry, and to email you further related marketing communications from Civica. You can read our full privacy notice here.
DVSA Compliance
Minimise risk and maintain vehicle and driver safety standards with our DVSA Compliance module. Approved IT supplier for the DVSA Earned Recognition scheme.
Find out more
Transform your fleet operations with Tranman
Civica's Tranman fleet management solution helps you to reduce and control your fleet costs, manage compliance and improve operational efficiency
FInd out more about Tranman