Shambaleen Panezai, Programme Manager (Housing)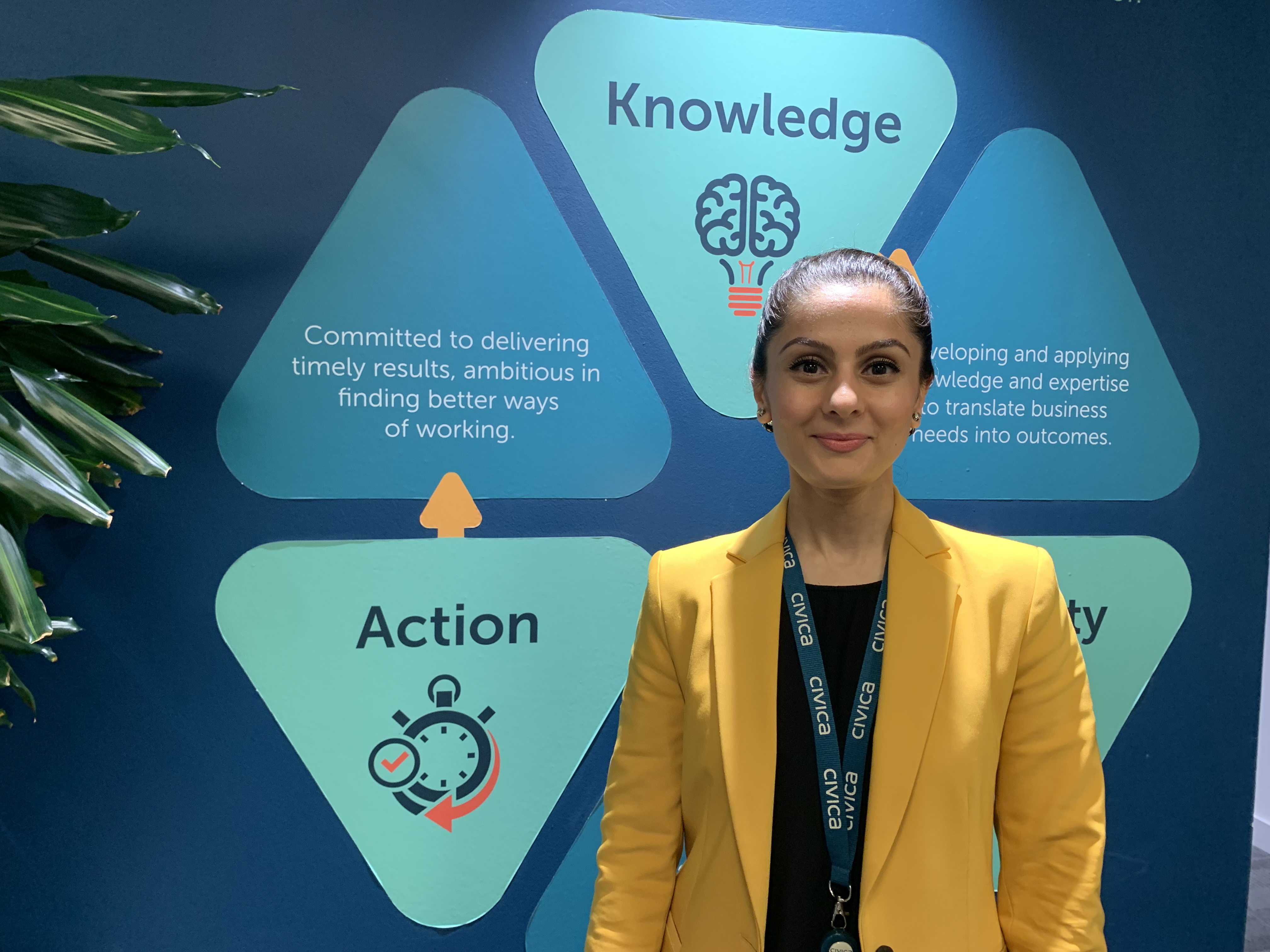 Shambaleen Panezai, Programme Manager (Housing)
Civica in three words; professional, friendly and evolutionary.
I've been with Civica for over 5 years and started as a Project Manager before being promoted to Programme Manager.
I first heard about Civica when I'd recently started a new job (at another company) and the person I was taking over from happened to be moving back to Civica. We stayed in touch and a few months later he gave me the heads-up of an opening in his team.
Civica's all about broadening horizons.
I began working at Civica in the Education team and worked there for 2.5 years before I moved to the Housing team.
We're really encouraged to integrate with the other business units; over the last few years I've seen first-hand how fruitful it can be to be knowledgeable about the different business areas and the opportunity which that can open up.
Potential Programme.
Civica is proud that its average length of service is over 9 years and it proves that "building a career" at Civica is a reality embraced by many employees.
A big reason for that is the emphasis on employee investment and I've found our Potential Programme (leadership training) invaluable. Over the past 12 months I've had access to a skills coach and I'll also be awarded with a recognised qualification once I've completed the course.
I'm always learning something new.
We've got a really mature product life-cycle, we're methodical and set a really high-standard. The software we're implementing is constantly developing and being improved… work never gets boring!
My greatest achievement?
During my first two years in Housing, the team and I successfully delivered our largest ever Servitor deployment. We're hoping to use the same implementation methodology on our new offering – Cx Contractor.
The people and the flexibility is what really stands out.
We have an environment where we can be very flexible with our working. If you give people ownership, and trust it gives them a platform to excel.
One piece of advice to anyone someone thinking about applying to work at Civica?
Just do it because it's a big opportunity.
The people I've met here and the relationships I've forged is something really special. Training opportunities coupled with the Group's year-on-year growth and the fluidity to transfer employees between business units creates a unique environment for career progression.