Scott Alexander, Software Engineer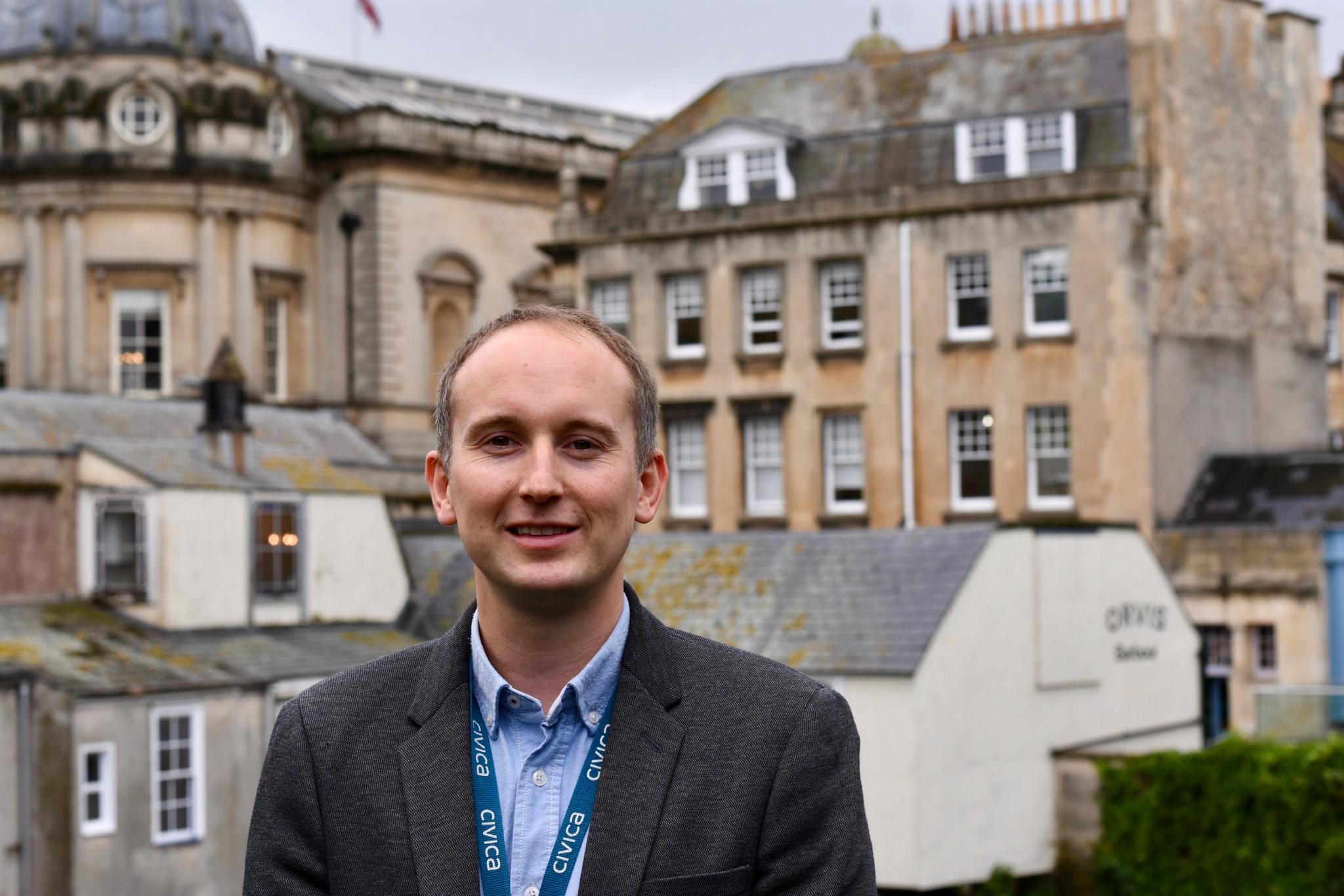 I've been at Civica for just over a year and so far it's been a breath of fresh air. I've got very supportive colleagues and it's a really motivated environment.
Variety in my work.
My big reason for joining Civica was the breadth of projects we have. There's a lot of opportunities to work with different tech which means you can upgrade your skillset really quickly.
We're working on some really exciting new projects with the Bank of England and Nationwide – as a techy being able to use new systems such as Modern React and Angular 7 really keeps me motivated.
Civica find a way to highlight great performance.
There's a great camaraderie between colleagues. We have initiatives in place such as FairSail (peer-to-peer praise) and C-Stars vouchers (awarded for outstanding contributions) but if I'm honest the environment is such that support and adulation comes naturally to everyone.
I went the extra mile by putting together a demo for the Joint Security and Resilience Centre (JSaRC) and was really taken aback by the unanimous recognition I received.
Make your role work for you.
I've now had the opportunity to work on several different projects and flexible working makes it so much easier.
Some people often choose to work from home but, I really enjoy being part of a team and seeing people face-to-face so I always make an effort to go into the Civica offices!
I'm challenged to fulfil my potential.
Civica is a growing company that invests in its people. Knowing this I was willing to take a slight drop in terms of seniority level (from my previous employer) in order to join Civica, because I knew it would catapult my career in the long-run.
I already have team-members who check-in with me informally and my manager has encouraged me to do some further management training using my Civica Pluralsight subscription.
One piece of advice to anyone thinking about applying to work at Civica?
There's lots of people to bounce-off and learn from. If you want to move around and work with new tech then there are always new projects coming through which you can put your name forward for.
Also, the interview process was great - I applied and had a first and second round interview within a few weeks and was then offered the job shortly after. Having a junior and senior developer at final interview was a great touch.