Erica Wilson, Account Manager (Managed Services)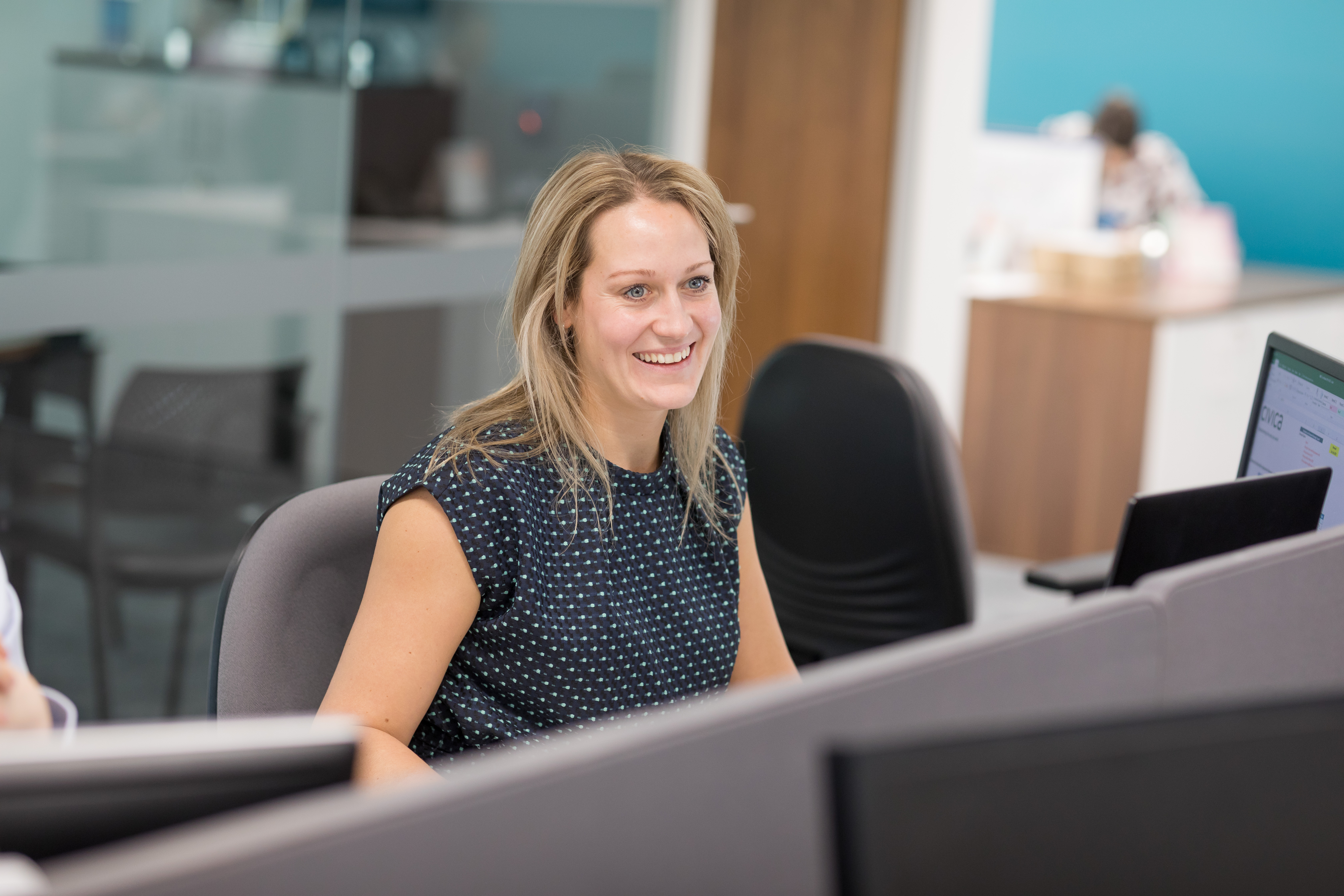 Civica in three words; challenging, social and approachable.
I've been at Civica for four years and I'm currently based in our lovely Southbank office in London. Before joining, I knew I wanted to move to a large organisation with room for development.
Civica's a big name with a great industry reputation, but the closeness and team bond is actually really similar to my previous experience in a much smaller, family-owned business.
Team work makes the dream work.
We all enjoy some healthy competition. Really though, it's all about teamwork, sharing knowledge and helping each other improve. If someone junior needs support then I'll join them in their meetings and offer all the advice I can.
If something doesn't work out my Manager's response is always; "Let's take a step back" and consider, "How can we do this differently?" I come out of those meetings with about 10 different ideas and it's really helped my development.
My greatest achievement?
I've recently been promoted to Account Director.
I set a Business Unit record for the highest margin that anyone had ever hit in one month.
I'm always pushed to improve and now I've been here some time I'm looking after more key accounts which is really exciting.
Sales socials.
We've got a young team in Sales so there are lots of socials outside of work. We recently put together a social committee for the new Financial Year which was a team initiative and really emphasises our Manager's open door policy and enthusiasm to make our working environment the best it can be.
Rewarding results.
Delivering great results for our customers is what it all comes down to, so our Managers are always looking for new ways to reward our top performers.
Our Sales team is generously incentivised for exceeding our targets and what's great is the perks often transcend your standard commission structure. Unique bonuses keep things fun and helps create a real buzz amongst the team which everyone really thrives off.
One piece of advice to anyone thinking about applying to work at Civica?
It's a great time to join Civica. We've had 17 years of unbroken growth so there's lots of opportunity.
The flexible working is amazing and a really big perk especially when you're meeting customers on-site.
The work's always fast paced (which I love) and there's a super down-to-earth attitude which permeates throughout all the teams at Civica, and that's rare to find in such a large organisation.