Carl Edmunds, Software Engineer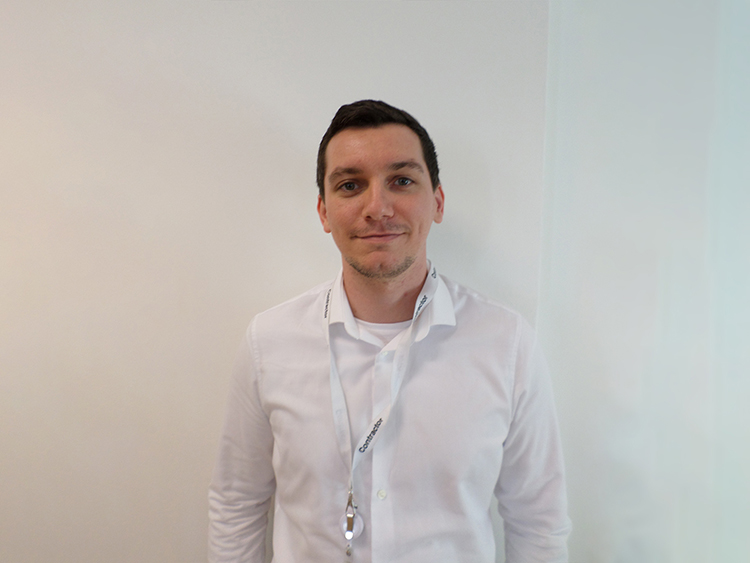 I've been with Civica foralmost two-years and it's proved such a great career move.
When you first join you're invited to First Impressions, which is a full introduction to Civica and a great opportunity to meet new people. It really makes you feel a part of the team from the off.
I also met the Head of Software one-on-one within my first two weeks and that's testament to how hands-on the management approach is here.
Lots of opportunity
My main motivation for joining Civica was having the opportunity to work on a diverse range of projects. I'm always meeting new people and working with different tech, which has rapidly fast-tracked my development.
I've worked on three different projects since joining Civica. My first was Java based, working for National Firearm Licensing Management System (NFLMS) and I then went on to work on a web services integration project.
Finding my niche
I'm currently working with PrePay Solutions, which I've really enjoyed. Initially I was using Mule Software (new tech for me) and I picked it up very quickly. By the end of this project I was the main point of knowledge for Mule Software which was a really proud moment.
Broadening my horizons
I'm now working more with Microservices for PrePay which is what I'm most interested in because it's Java based. I hit the ground running with this project and I've been asked to build on this success by doing more full-stack development to really stretch my skills.
Training & development
Civica are Investors in People – Gold and this was a big reason for joining as it's clear they're really keen to develop employees and not just in areas which are pertinent to their role in the business…I replied to a company-wide email offering a full day's external training in presentation skills. Even though I don't often do presentations in my day-job my manager encouraged me to go for it if I thought it would benefit me in other areas of my life.
One piece of advice to anyone thinking about applying to work at Civica?
Civica is a top company that really looks after its employees.
When I first joined I'd been with the company for about 4 or 5 weeks when I needed some compassionate leave. My senior manager and the wider company were very helpful in allowing me to take as much time as I needed with no questions asked and I was even sent a card and flowers... I think that says it all.