What is Population Health Intelligence (PHI)?
With the launch of Integrated Care Boards (ICBs) NHS leaders are asking themselves 'how should we allocate resources across the system to maximise outcomes for our local population?'
Bringing data together is crucial to starting the process. Within health services, that means data from across the acute, mental health, community and primary care sectors. But to address the wider determinants of health, data from other sectors and sources needs to be included, such as housing, education and environmental factors that impact on individuals' health.
PHI helps you understand what your current health and care services are providing and identify what your future needs will be. You can utilise this information to tailor better care and support services at an individual level to design more joined up and sustainable services.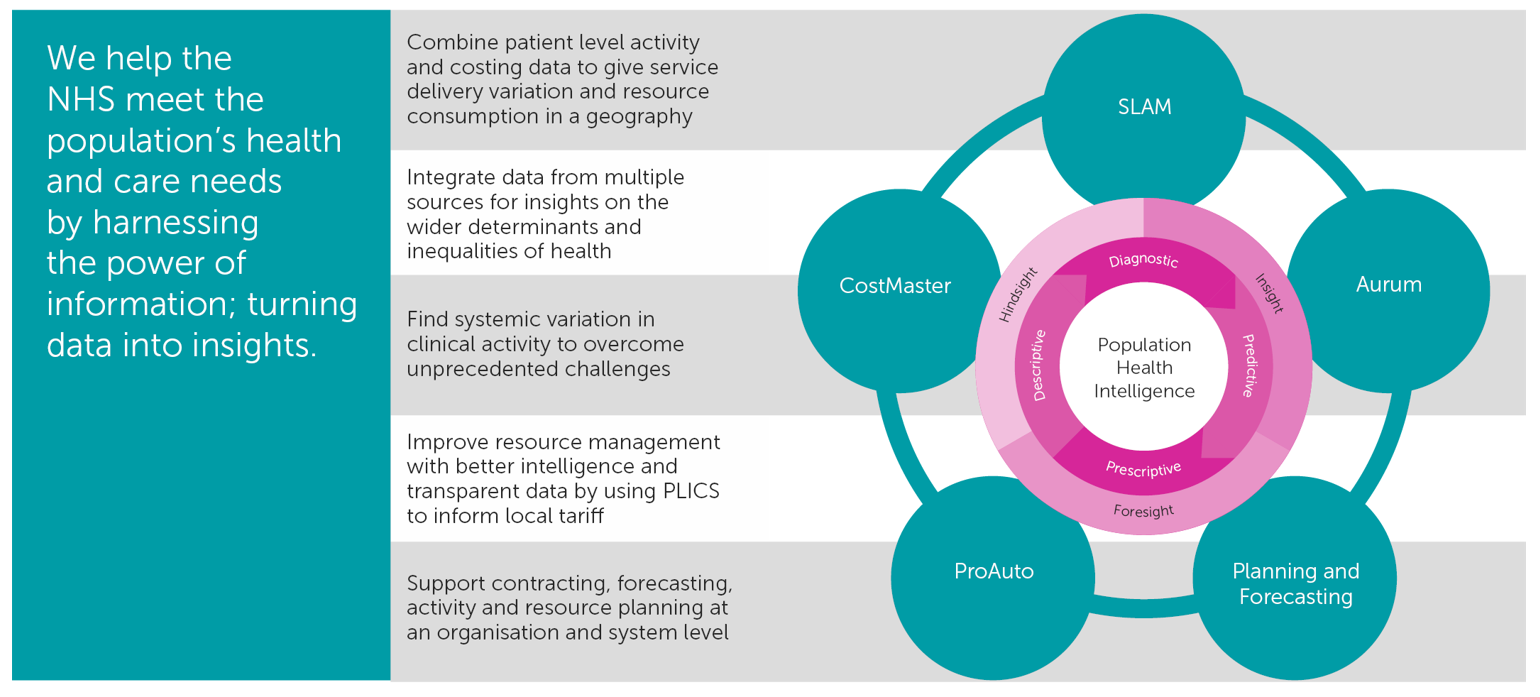 Complete your details and we'll be in touch:
By clicking 'SUBMIT' I understand and agree to you using my information to respond to my enquiry and to email me further marketing communications from Civica. You can unsubscribe or select your email preferences at any time through our Email Preference Centre.
Privacy – At Civica we take your privacy seriously. We collect data via our web site to operate effectively. We will use the information you provide to respond to your enquiry, and to email you further related marketing communications from Civica. You can read our full privacy notice here
Tracey Cotterill, Managing Director, shares her thoughts on the challenges of Population Health Intelligence.