Introducing FinancialsLIVE
Fully managed, securely hosted financial software for the public sector
Read our datasheet
Backed by over 30 years of market knowledge and expertise, FinancialsLIVE has been developed specifically for the requirements of the UK public sector including local government organisations, police forces, probation services, housing associations and education organisations.
FinancialsLIVE is comprehensive yet easy to use. It delivers all the key functions you'd expect - from a powerful General Ledger to Asset Management, Creditors, Debtors, Cash Management, Procurement as well as Business Intelligence, Dashboards and Alerts.
It's accessible anywhere, any time on any device and is backed by 30 years market knowledge and experience - and the solution is developed in collaboration with our active user community.
Supporting the drive towards digital transformation and the need to minimise capital expenditure, FinancialsLIVE is fully managed by us, in our secure Civica cloud, in the UK. This means you no longer need to worry about having the technical infrastructure and expertise to keep your FMIS up and running – we take care of that for you. We also provide an on-demand administration service to deliver expertise and support when you need it most - freeing up your own resources to focus on more business-critical tasks.
Increases efficiency – comprehensive functionality and an intuitive user interface enables organisations to drive efficiencies through swift deployment and user adoption
Reduces risk – guaranteed uptime, performance and security to giving you peace of mind that your FMIS is always up and running
Minimises cost – frees up time, space and resource to concentrate on value-add services by limiting the need for infrastructure, support and costly upgrades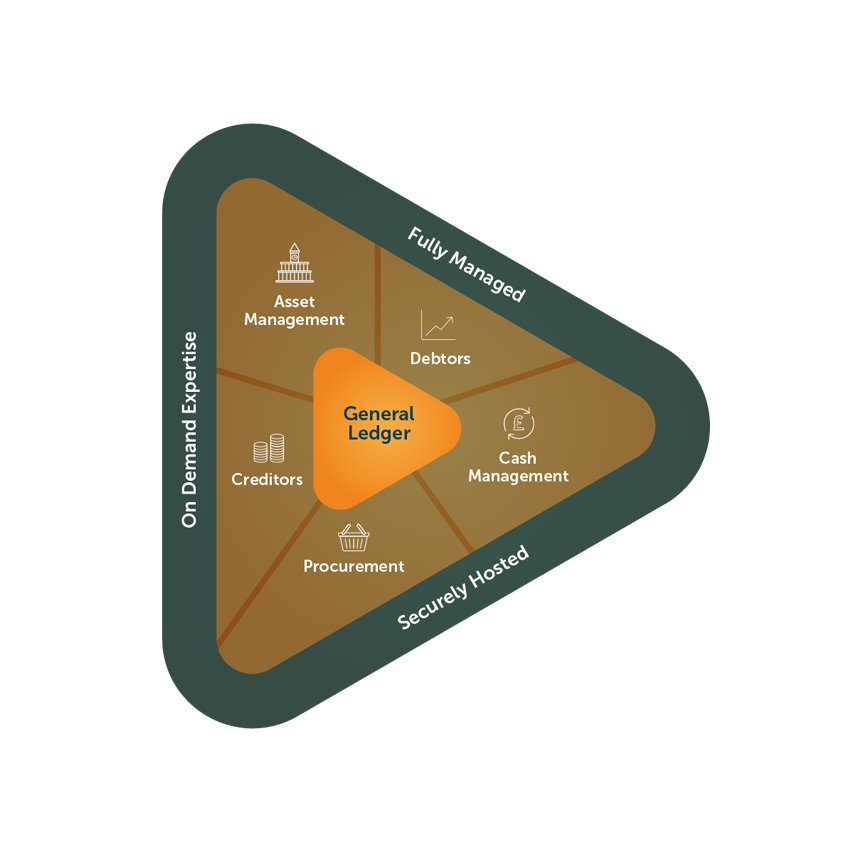 FinancialsLIVE
Cloud comparator tool
Wondering how much you can save by moving to the cloud?
This cloud versus on-premise comparator tool helps you identify where savings and efficiencies can be gained, helping you understand if a move to the cloud is right for your organisation.
Download here
What makes FinancialsLIVE unique?
The only financial solution specifically built for the UK public sector
Designed in partnership with our user community for ultimate benefit
As you would expect from an experience supplier, our solutions are easy to procure via the G-Cloud Framework, we offer an unrivalled support and with FinancialsLIVE, you'll benefit from always being on the latest version with no costly and time consuming upgrades – just highly functional, reliable software.
FinancialsLIVE highlights
Comprehensive and trusted FMIS solution
Secure and resilient
Flexible and scalable
Quick & easy to deploy
Single support model
No upgrades - always up-to-date
Predictable cost
Hosted in Civica's secure cloud environment - in the UK
AdminLIVE – on-demand expertise to deal with peaks in service
Why partner with Civica?
Specialists in local authority IT - partners in transformation
Experienced - Civica systems administer £115 billion annually
Market leader in business-critical software, digital solutions and outsourcing services
Provides cloud-based solutions for 200 authorities
Employs CIPFA qualified accountants in consultancy and implementation roles
Supports 900 local authorities around the world
We're a stable and secure partner with 15 years of unbroken growth
Find out more
Our expert consultants would welcome the opportunity to discuss with you how FinancialsLIVE can meet your specific challenges. To learn more or arrange a demonstration, please complete the enquiry form below and we be in touch with you shortly.
Product Enquiry - Financial & Legal Services
Please complete this form to contact Civica.